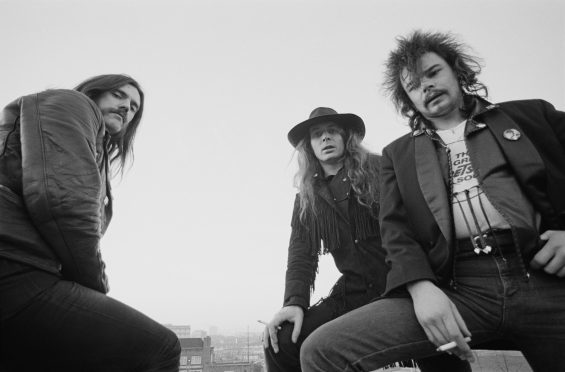 Legendary Motorhead guitarist Fast Eddie Clarke has died aged 67.
Alongside Lemmy and Phil Taylor the musician was one of the "classic" members of the metal band.
Fast Eddie died "peacefully" in hospital on Wednesday following a battle with pneumonia.
A tribute to the guitarist, who was born in Twickenham, was posted to the official Motorhead Facebook page.
It stated: "We are devastated to pass on the news we only just heard ourselves earlier tonight. Edward Allan Clarke – or as we all know and love him Fast Eddie Clarke – passed away peacefully yesterday.
"Ted Carroll (who formed Chiswick Records) made the sad announcement via his Facebook page, having heard from Doug Smith that Fast Eddie passed peacefully in hospital where he was being treated for pneumonia.
"Fast Eddie, keep roaring, rockin' and rollin' up there as goddamit man, your Motörfamily would expect nothing less."
Phil Campbell, Motorhead's guitarist from 1984 until 2015, said: "Just heard the sad news that Fast Eddie Clarke has passed away. Such a shock, he will be remembered for his iconic riffs and was a true rock n' roller. RIP Eddie."
Fast Eddie joined Motorhead in 1976 and played on the band's self-titled debut album, Overkill, Bomber, Ace of Spades and Iron Fist. He left the group in 1982.
He went on to form band Fastway with Pete Way.