Ahead of his 2019 Discovery Day lecture, Dundee University's Professor Volker Roeben tells Michael Alexander there is 'no alternative' to a global solution on climate change.
It has been the subject of debate and denial for decades.
But just weeks after naturalist Sir David Attenborough warned that climate change could lead to the collapse of civilisations and the extinction of "much of the natural world", a Dundee academic believes that the world has "finally woken up" to the challenges of climate change.
Professor Volker Roeben, professor of energy law and global regulation at Dundee University's internationally-renowned Centre for Energy Petroleum Mineral Law and Policy, said it was highly significant that negotiators during the recent COP24 talks in Poland had finally secured agreement on a range of measures that will make the 2015 Paris climate pact operational in 2020.
The Katowice agreement, which ensures that countries keep their promises to cut carbon, aims to deliver the Paris goals of limiting global temperature rises to well below 2C.
However, ahead of his forthcoming Discovery Day lecture on climate change and regulation to be held at Dundee University on January 11, Professor Roeben warned that while everyone must play their part to improve the environment and use resources more efficiently, only a strategic shift in global energy production from fossil fuels to renewables will make the required difference to 'save the planet'.
"What I will be talking about is that the world has effectively woken up to the challenges of climate change," Professor Roeben told The Courier.
"The immediacy and the urgency is a global task meaning that all states in the world have realised this and are moving now to protecting the climate.
"That is the starting point of it. You can't have effective climate action without radically changing your energy system as 60% of global carbon emissions are from the global energy sector.
"Yes, there are other things like agriculture and transportation that need to change. But without a change in the energy sector, we will not be successful, and climate change is the driver."
Professor Roeben said the international action on climate change had created an "unprecedented challenge" for international law and regulation.
With burning fossil fuels being the biggest cause of climate change, concerns continue amongst environmentalists about relatively low price boosting petroleum sales worldwide. Consumption is climbing particularly in Asia, where a sustained economic boom has lifted billions out of poverty and put millions more people behind steering wheels.
But the professor said there "really is no alternative to finding global solutions".
"A number of things need to be done," he said. "One is in terms of the energy supply. There is a need to move from fossil fuels to renewables.
"This cannot happen at the same time everywhere because countries have different pathways towards this objective. But it has to happen in one way or the other in every state."
Despite some "backsliding" from the 2008 Climate Change Act, Professor Roeben said Britain was "doing quite well" with "particularly strong" targets in Scotland.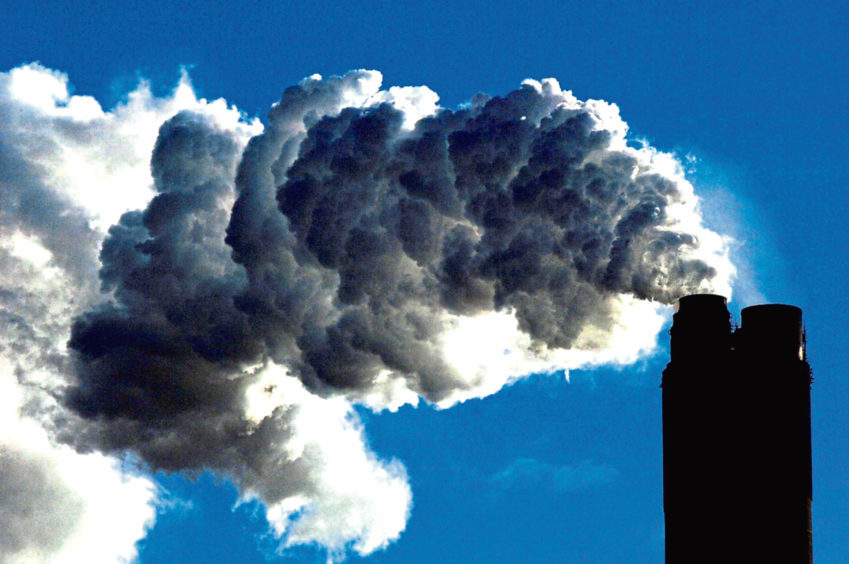 But countries had to work closely together on climate issues if it was to succeed. With that in mind, Brexit was "not good", he said.
Scotland's renewables policy will be hurt as it will not be able to export as freely as it could to the European Union and its 500 million strong market.
"The bigger the market and the better these parts of it are connected, the better, the more efficient you can use your renewable resources," he said. "You want to have connected markets and with a 500 million European market you are better positioned."
He added that the greatest threat at this point is that the world is acting "too slowly" as a tipping point approaches where the impact of climate change can no longer be prevented or even mitigated.
However, in spite of the current presidential administration in the USA casting doubt on climate change, Professor Roeben said it's important to realise that the USA is a federal state where places like California are "forging ahead" in their efforts to decarbonise the economy.
It was also hard to overestimate, he said, that the key to progress is innovation.
"We have some of the solutions already," he said. "But more innovation is needed. It's about stimulating that innovation. Then we come back to political will. The economy can adjust and is perfectly capable of adjusting if the political will keeps being strong.
"But it's important to remember growth is compatible with energy transition. It is not at all a contradiction. It's about getting the right growth. We need not be poorer simply because we want to protect the environment.
"I am keen to stress people we do not need to go back to the stone age. That would be counter-productive.
"Actually the two things are complimentary to developed economies because that push towards renewable economies will actually generate jobs.
"We shouldn't forget that."
*Discovery Days 2019 run from January 9 to 11 at Dalhousie Building, Old Hawkhill, University of Dundee DD1 5EN Everyone welcome. Free tickets available from dundee.ac.uk/discoverydays
*Volker Roeben: Climate Change and Energy Regulation is at 1.30pm on Friday January 11.