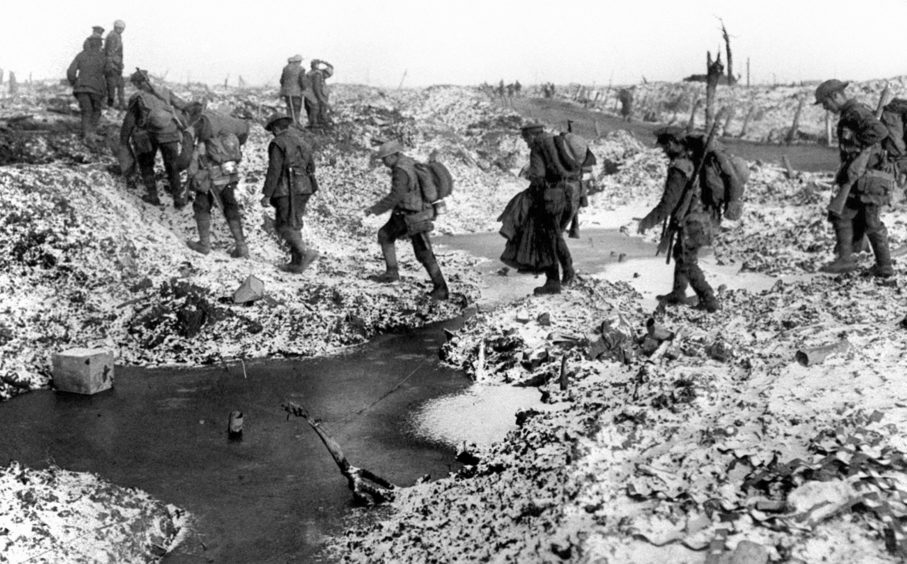 As our series of excerpts from The Courier's book A Scottish soldier's story continues, we look at the Battle of the Somme. Early on the morning of July 1 1916, whistles were blown to signal the start of the bloodiest day in the history of the British Army. Men across Courier Country made the ultimate sacrifice.
Early on the morning of July 1 1916, whistles were blown to signal the start of the bloodiest day in the history of the British Army.
Planned as a joint French and British operation, the plan – which turned out to be naive and dated – was to aim for territorial gain and at the same time destroy German manpower. The Battle of the Somme resulted in 57,470 British casualties.
In contrast, the French, with fewer divisions, suffered only around 2,000 casualties.
A soldier's story
Doug Hutton, born and bred in Broughty Ferry (but now living in Hertfordshire), and his brother Brian, from Broughty Ferry, sent the following account of the heroic part their grandfather played in the Schwaben Redoubt, part of the Battle of the Somme:
"David Park Hutton served as a sergeant in the Fourth-Fifth Battalion of the Black Watch (Royal Highlanders) during the Great War and was awarded both the Distinguished Conduct Medal (DCM) with Bar and the Military Medal (MM) for conspicuous gallantry in action and devotion to duty in the field," explains Doug.
"He led his platoon with great courage and initiative, sending back a number of prisoners and establishing a strong point, setting a splendid example to his men."

During the Schwaben Redoubt of October 1916, Sergeant Hutton carried in Major Bowes-Lyon, a cousin of the Queen Mother, and supervised the evacuation of the wounded, after which he, with the remaining men, joined a party of the Cambridgeshire Regiment and helped to bomb dug-outs in the north face of the Redoubt.
"Among other cases of gallantry, Sergeant Hutton found himself in command of his company when all its officers had either been killed or wounded; when German machine guns were in front of his position and causing much trouble, Sergeant Hutton went out to successfully attack this machine gun nest," Brian continues.
"In the military history book the Haunting Years, written by William Linton Andrews (an employee of DC Thomson), about his experiences in the Great War with The Black Watch and his fellow Dundonians, he refers to Sergeant Hutton as 'a man of extraordinary coolness, whose repeated acts of courage and military skill should, beyond any question, have won him the Victoria Cross and several bars; he was a natural leader, a man of indomitable endurance and an inspiration to all ranks'."
Ian Stalker of Kirkcaldy talks about his father Harry Stalker, who fought in the Battle of the Somme.
"My father was 17 and an apprentice shoemaker when he enlisted. His younger brother also tried to enlist but was sent away with his tail between his legs because he was too young. I remember him saying how horrendous life was in the trenches and how they had terrible problems with their foot health because of it being permanently wet and muddy.
"He also described how they had to run a candle flame along the seams of their uniforms to kill the lice. Dad was captured by the Germans in 1918 and the family received a message to say he was missing in action. Imagine their shock and relief when he eventually turned up safe and sound at home. While he was a prisoner he repaired and made footwear for the German soldiers."
Dundee University and the Somme – a soldier's story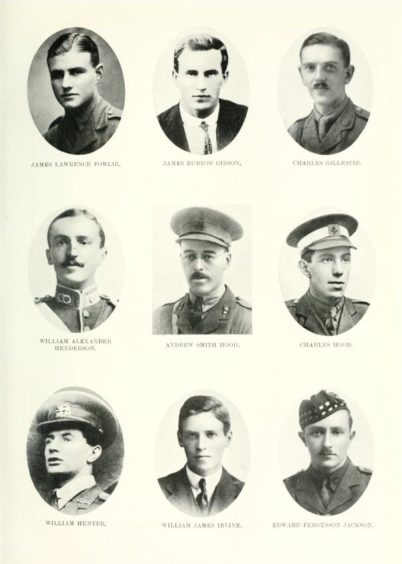 The Somme campaign and associated action between July and November proved costly for Britain in terms of loss of life. It is not surprising then that University College was hit hard by this horrific episode, with several who had studied in its pleasant surroundings killed while fighting.
A particularly notable death was one of the first to fall, Second Lieutenant William Phillip Rettie of the Border Regiment. Known as Phillip, he had been a student of Scots law at the college in the final session before the war began and was embarking on a legal career.
His father, William Rettie, was a well-known figure in Dundee, being a partner in the Dundee grocers William Low & Co and a governor of University College.
Commissioned in 1915 and present at Gallipoli, Phillip met his death on July 1 1916 in the opening phases.
For a time, confusion surrounded his fate, with him initially being reported as wounded.
By September his family had found out he had been wounded but had refused to have his wounds attended and continued to advance with his men.
He was never seen again. It was reported that the men under his command "worshipped" him.
His father had played a key role in establishing Dundee's Dental Hospital, which opened in 1914.
His parents bought new, larger premises for it in Park Place as a tribute to the memory of their son, ensuring his legacy can still be felt in the city today.
Like Rettie, Lieutenant William Hunter had first matriculated at University College in 1913. He put his studies on hold to join the colours and in 1915 obtained a commission in Leicester Regiment.
By the time of the Somme he was attached to the Cheshires and it was while leading an attack at Thiepval on October 10 that the 21-year-old from Newburgh lost his life.
Students of much earlier days also perished. Captain Edgar Leslie Boase had studied at University College in the 1880s, before having a successful business career.
In 1916 he was expected to contest the Dundee parliamentary constituency at the general election as a Unionist Party candidate.
Injured while serving with the 4th Black Watch at Neuve Chapelle in May 1915, he had only returned to the front in February 1916.
A very popular figure, his death on July 30 was the cause of much regret in Dundee.
Various reports suggest that he knowingly sacrificed his life so that the men under his command might live, which further endeared him to public memory.
His mother later donated 1,000 guineas to Dundee Royal Infirmary to endow a bed in his memory, initially to be used in a ward treating wounded soldiers.
Private John Bright Robertson of the West Yorkshire regiment had attended University College in 1899 when aged 18. Like Rettie he was wounded at the start of the Somme offensive on July 1, but was not instantly killed. He succumbed to his wounds two days later.
Charles Wemyss Barron Jarvis, a Tayport lad who had studied science at the college in 1900, had returned from Chile at the start of the war to enlist. He, too, perished at the Somme aged 34 while serving as an officer in the West Kent Regiment.
His body was never recovered.
---
Buy your copy
First World War – The Scottish Soldier's Story, is a 150-page compilation of The Courier's commemorative special First World supplements 1914-1918.
£11.99 with free p&p, available from www.dcthomsonshop.co.uk or call 0800 318 846 (Freephone), quoting CSOST, lines open Mon-Fri 8am-6pm, Sat 9am-5pm.
Also available from the DC Thomson Shop, Albert Square, Dundee DD1 1DD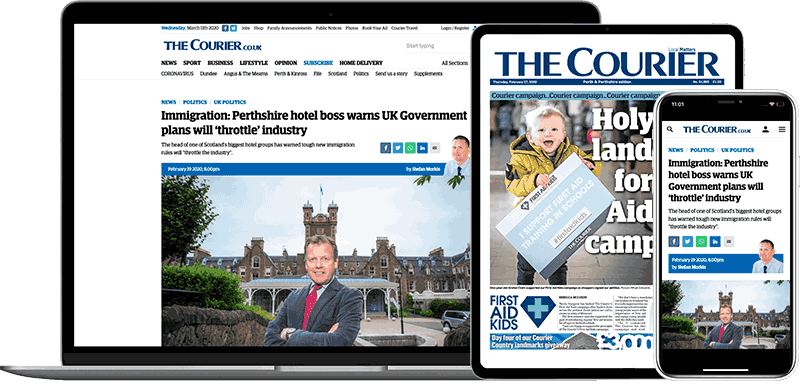 Help support quality local journalism … become a digital subscriber to The Courier
For as little as £5.99 a month you can access all of our content, including Premium articles.
Subscribe