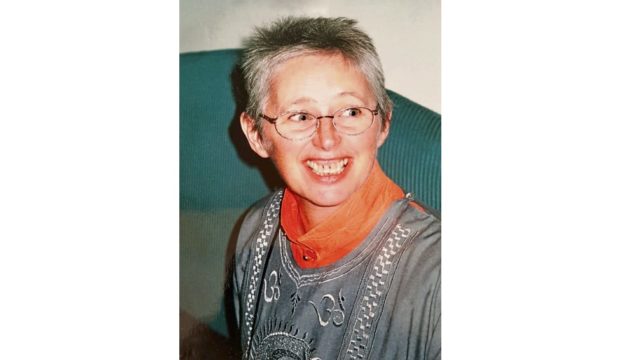 Elizabeth May Wilson has died peacefully at Bridge View House nursing home in Dundee aged 73.
She was one of Scotland's youngest ever solicitors and was a tribunal chairwoman in Tayside, as well as a Dundee University tutor and professional reflexologist in the city.
Liz, who lived in Tayport, Fife, was born in London to Scottish parents, and raised and educated in Wishaw, North Lanarkshire.
Liz gained her LLB degree at Glasgow University in 1966, aged just 19 – and too young to be a practising lawyer. She then spent a year in America, albeit studying sociology, psychology, politics and philosophy at DePaul University, Chicago.
On her return, Liz became a law apprentice with Glasgow Corporation and was able to be formally enrolled as a solicitor in October, 1969. She joined a Wishaw law firm in 1971, before setting up her own business which amalgamated with another Wishaw practice in 1973.
Further roles followed in the public sector as senior legal assistant and depute clerk of court for Perth Town Council and as Perth and Kinross District Council's depute director of law and administration with special responsibility for housing and public health.
From 1983 until 1993, she and her great friend Fiona E Raitt were founding partners of Dundee law firm Wilson and Raitt, where they made their mark in sheriff court circles.
Between 1985 and 1990, Liz was appointed a safeguarder to represent children at panel hearings and at Dundee Sheriff Court.
In a remarkable career addition, she became a professional reflexologist in St Johns Wood Terrace, Dundee, from 1992-2016, with clients including people close to death or bereaved and others with physical or mental health issues.
At the same time, she was a legal panel member of the appeals service, and a tutor at Dundee University for three years in solicitor/client relationships and on professional ethics.
In a voluntary capacity she was a vice-chairman of the Association of Complementary Therapies, Tayside, a counsellor for Dundee gay switch board, and legal adviser to the Scottish Institute of Reflexology. Liz was also an Appeal Tribunals chairwoman across Tayside for almost 10 years.
She was appointed a convener member of Mental Health Tribunals for Scotland in 2004, where her style was described as "quiet, effective and commanding". However, her sense of fun was frequently on display, which proved calming during sensitive and fraught hearings.
She retired from the Scottish Mental Health Tribunals in 2016, aged 69, and was popular with her medical colleagues on panels.
Liz continued her education throughout her life, including courses in drystone dyking and worked as a member of a charitable trust doing projects in Fife, Perthshire and Angus.
She was a good tennis and golf player, and during many summers sailed in 60ft traditional wooden boats as part of the voyage crew on the west coast to the Hebrides and St Kilda.
As a Buddhist, she visited Nepal to see projects to build schools, hospitals and temples after making a millennium commitment to raise money for the Stupa Project for World Peace.
She is survived by five brothers and one sister.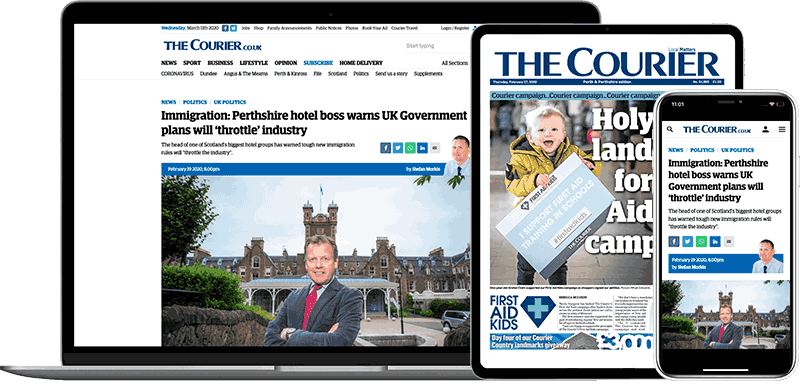 Help support quality local journalism … become a digital subscriber to The Courier
For as little as £5.99 a month you can access all of our content, including Premium articles.
Subscribe