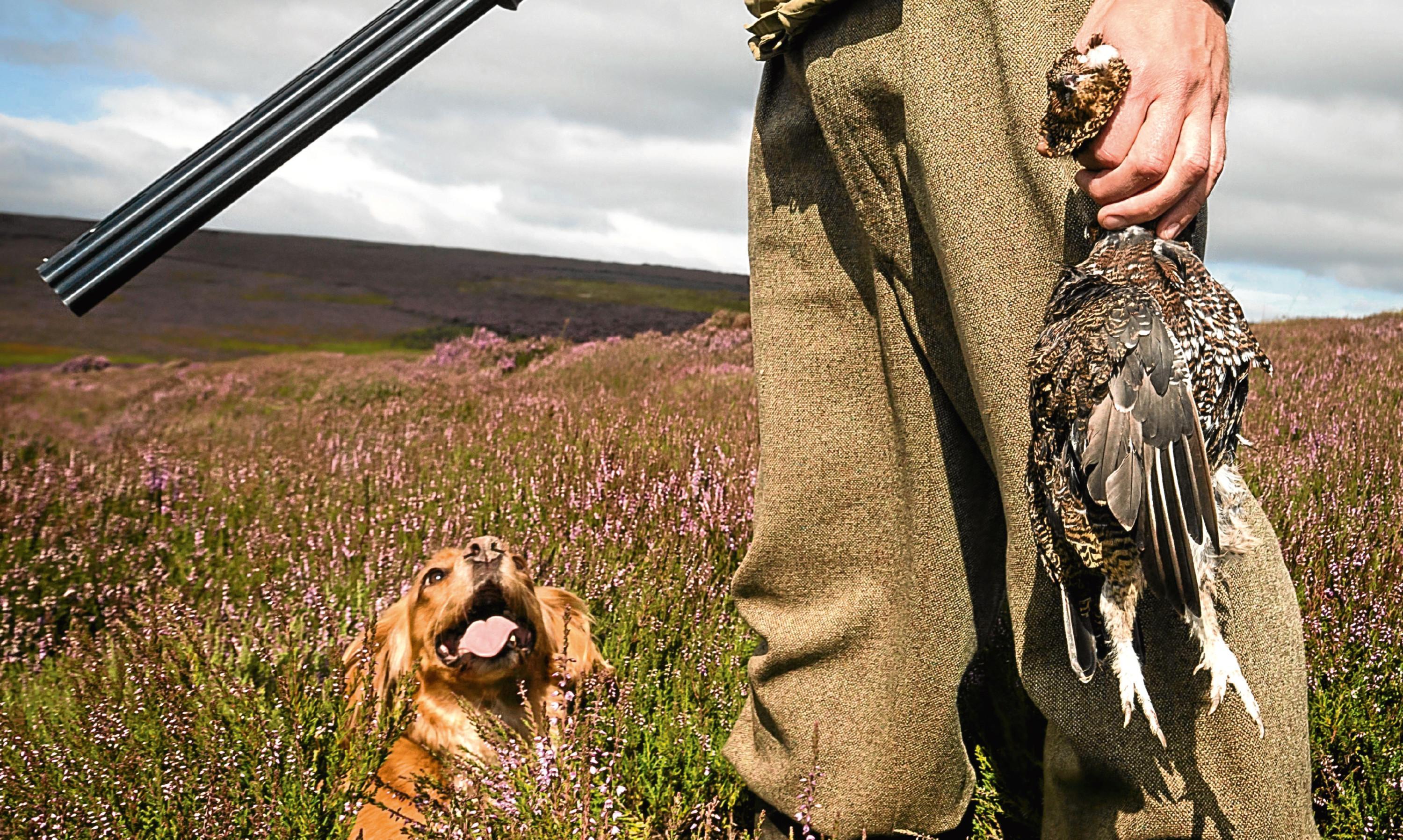 Sir, – In reply to Jim Crumley's column, The Glorious Twelfth, Mr Tim Baynes of the Scottish Moorland Group, took great pains to lay most of the blame for the lack of progress in ending the persecution of raptors on grouse moors on the RSPB.
He urged the RSPB to share information with PAWS, The Partnership Against Wildlife Crime Scotland, whose members include land managers.
Part of its duties includes the supervision of gamekeepers.
What he failed to mention, however, is the history that exists between RSPB workers and land managers/gamekeepers where this strategy has been tried and failed.
In 1998, RSPB fieldworkers in the north-east who were engaged in the National Hen Harrier Survey were obliged to inform estates about their visits and any subsequent survey results pertaining to their land.
In some cases, they were accompanied to hen harrier nesting sites by the estates' gamekeepers.
Many of the hen harrier sites that were recorded during that survey year mysteriously failed and the number of sites found the following year dropped significantly from previous years.
As a result, strong suspicions linger and, given that between 1994 and 2014, 86% of those convicted of offences against birds of prey were gamekeepers, I can hardly express surprise at RSPB's current position.
Possibly this explains why the RSPB is not too keen to cooperatewith and supply information.
George Murdo.
4 Auchcairnie Cottages,
Laurencekirk.
Grouse moors need managed
Sir, – Jim Crumley got on his high horse again about the hunting and shooting fraternity but started his column with a number of inaccurate comments about Land Rover/Range Rover in general, and the Evoque in particular.
The Evoque was a model designed to fill a gap in the range of vehicles – it is based on a Freelander, the low-end 4×4, which is and looks like a working vehicle.
The Evoque has all the Freelander engineering but now has a more stylish appearance plus upmarket accessories which appeal to the younger, female buyer.
It is often referred to as the hairdresser's car and has been a great success but I have never seen one on a grouse moor.
Interestingly, I see Mr Crumley drives a Suzuki Jimney.
His vehicle is fine but I do not think it will go too far unlike the Land Rover Defenders, Safaris and Discoveries, which go off road on a daily basis.
Jim advocated banning all grouse shooting by giving grouse legal protection.
If we follow his doctrine, it is very simple to predict the next 50 to 100 years.
We stop all grouse shooting and the estate owner has no need for gamekeepers, mechanics, cooks or labourers so they all have to leave to find other employment. There is no control of vermin so the hill farmers' lambs are killed. He has no income so gives up his tenancy, less income for the estate, which already has no grouse income.
The grouse left will either die due to tic infestation or be killed by stoats and other vermin, or some by raptors.
Jim advocates introducing wolves, lynx and beaver. He just needs to add bears to stop anybody going into the countryside unless the have a big rifle which you will not be able to buy as all the gun shops will have gone out of business.
George Sangster.
Woodlands,
Logie,
Montrose.
Scrutinise politics
Sir, – The SNP has been outraged at some media coverage, for example, by Stephen Daisley and Neil Oliver.
Meanwhile, the BBC, with its duty to inform and uphold freedom of speech, recently acknowledged that journalists need to be more challenging.
Most Scots seem to live in ignorance of the main issues that confront the country.
Anyone who does read the papers knows about fracking and renewables, named person, land reform, the cost and scarcity of housing, the attainment gap and education policy, the obesity epidemic, the inability of the NHS to cope with conflicting demands and Scotland's true financial position, about to be exposed in today's GERS Report.
Is it not time that broadcasters produced a series of no-holds barred documentaries on these and many more topics, to be screened at peak times.
I can't remember a time when it was more vital to increase public awareness and understanding of what is going on.
Allan Sutherland.
1 Wlllow Row,
Stonehaven.
Plenty power storage methods
Sir, – Clark Cross (August 23) asked to be informed about power-storage techniques.
I am surprised he has not heard of hydro-electric pumped-storage systems, compressed-air storage systems or the new breed of battery power plants.
All these systems store off-peak electricity.
A battery power plant has been built in Bedfordshire, a larger one is planned for Northern Ireland while another is being developed on Gigha to store power from wind turbines.
Bob Ferguson.
North Muirton,
Perth.
Protect our town centres
Sir, – Nick Day's suggestion to encourage Next to locate to Dundee's Wellgate centre (August 22) is an excellent one.
Kirkcaldy High Street has suffered terribly as a result of granting permission to too much out-of-town shopping, including Next.
To encourage people to shop in our town centres, something exciting and new needs to be offered.
What about councils operating a little land train (as already exists for tourists in Broughty Ferry) to take shoppers along pedestrianised streets? This would work particularly well in the Lang Toun and children would love it.
Moira Brown.
142 Gray Street,
Broughty Ferry.
Equality cannot be achieved
Sir, – Richard Lucas (August 22) made interesting points to illustrate why socialist idealism that is focused on entitlement is not the way to build a vibrant economy or a socially responsible society.
Socialists are hell-bent on enforcing "equality" whatever that means.
We may all be born equal but we do not go through our lives as individuals on an equal basis, due to circumstance, beliefs and ethics.
The welfare system in the UK was always meant to be a safety net for those fallen on hard times. Increasingly though, it has become a way of life for a great number of people.
Weasel words from the SNP on the interpretation of benefits and welfare will do nothing to improve social cohesion in Scotland.
Derek Farmer.
Knightsward Farm,
Anstruther.
Resist chance to be churlish
Sir, – Celebrations marking the success of Scotland's Olympians and Paralympians as part of Team GB in Edinburgh on September 28 present Nicola Sturgeon with a challenge.
The last thing she needs is to be associated with celebrating a British victory.
Regardless of whether there's a street procession, the media-savvy nationalist leader will want to be fully involved in such an event.
But she can't risk her usual divisive behaviour. She will realise she mustn't seem churlish about Team GB or worse, be caught exploiting our athletes to pursue her UK break-up ambitions.
So will Ms Sturgeon be able to resist manipulating this event to benefit her own agenda?
Time will tell. But, for the sake of our Olympians and Paralympians, let us hope so.
Martin Redfern.
4 Royal Circus,
Edinburgh.