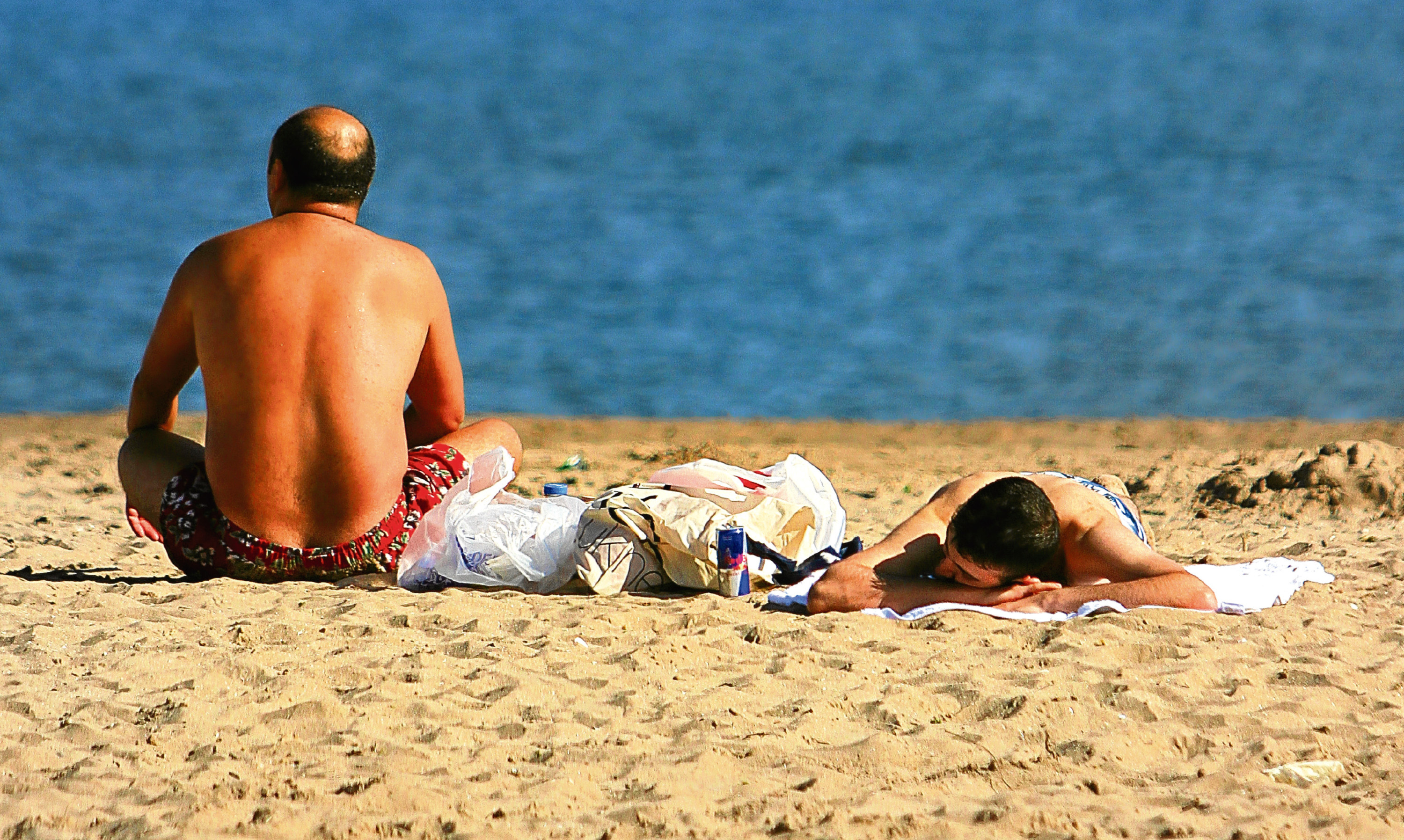 I've wallowed nostalgically recently in tales of warm sunshine days of yesteryear and soggily sweet memories enshrined in a rose-coloured glow.
So I feel it is incumbent upon me, at this stage of 2016, to wave a cheery cheerio to what passes for summer in this neck of the woods, then welcome in what will rapidly become winter.
There is no point in beating about the rapidly denuding bush. There is no getting away from it, no matter how much Ryanair and Easyjet might try to convince us we can.
(It's being so cheerful that keeps me going, you know).
Although we have had a bit of an Indian summer this past week – as if to thumb our collective and no doubt formerly sunburned noses at the gods of climate – the nichts, as many a doom-laden Scottish voice will opine again and again over the coming months, are fair drawin' in.
But only until December 21, when they will start to stretch again and we can prepare to look forward, in an uncharacteristically upbeat fashion, to spring.
Which just shows you how little there is to look forward to during the average Scottish winter, if that's the best we can do.
I don't count Christmas and New Year, except in terms of counting down the days until they're over and done with for another year.
Keats, author of the phrase about "season of mists and mellow fruitfulness" and all that stuff, has, it always seemed to me, given good old autumn far too much to live up to with his musings on the wonders of that particular season.
Talking it up doesn't help and right enough, trying to pin down a time of year in terms of lyrical descriptions of one of its chief characteristics being mists cuts no ice, so to speak.
This is especially when you live in a part of the world that is all too familiar with the pigging stuff, usually in the form of what is laughingly known in these parts as haar-de-haar-haar.
Autumn is kind of like sections of the Borders or bits of Northern France. They are lovely in their own right and generally deeply under-rated but you only tend to pass through them on the way to somewhere else.
We in the cracking, if not yet absolutely fractured, UK have never been very good at summer either, partly, I suspect, because we expect too much of it.
"Oh, we might actually get a summer this year," we trill when a watery yellow light casts its spell over two days in May.
The stoutest hearts among us (as well as, usually, the stoutest figures) then reach for the revealing shorts and all-too-form-fitting T-shirts that haven't seen the light of day since that afternoon in 2015 when "Britain basked in continental temperatures" for 20 minutes and Grantown on Spey was hotter than Granada.
The trouble is that, fierce though we all are about our traditions, way of life and right to be the way we want to be with no interference from outside forces, we don't actually want our summer.
We want a Spanish summer. Only without the airport hold-ups, the actual hot sun, the sweaty nights and the friendly accumulations of virus-carrying mosquitoes.
We're picky beggars, as recent public events have illustrated all too clearly.
Although it always seems to me that the nation which plays host to the midgie is coming it a bit when it complains about the odd mozzie bite – and the inevitable instance of blood-spattered, white-washed walls where tourists driven crazy by the buzzing and biting have spent sleepless nights slashing away at these airborne instruments of torture with a rolled-up airline magazine.
Generally, if you can't stand the heat, move to Scotland – although we obviously have to be careful to whom we extend such cavalier invitations in the current climate, if I can put it like that.
We might have to spend a bit of time encouraging some of the neighbours against regarding anyone who seems even very slightly different to us with suspicion, not to say downright hostility, in case they take away a job we don't want or harbour unreasonable ambitions to live in a house rather than a refugee camp.
Still, I saw a repeat of that usually very watchable Coast programme the other day featuring a section on St Kilda, the atmospheric abandoned island off the west coast.
It took me a while to recognise it because it was bathed in sunshine, with blue skies and happy, if small, groups of tourists wearing T-shirts and shorts and not a sign of waterproofs or sensible footwear in sight.
It must have been, quite literally, one of those days. Either that or Neil Oliver had shaken out his beautiful blow dry over a sat nav route that took him to St Kitts instead.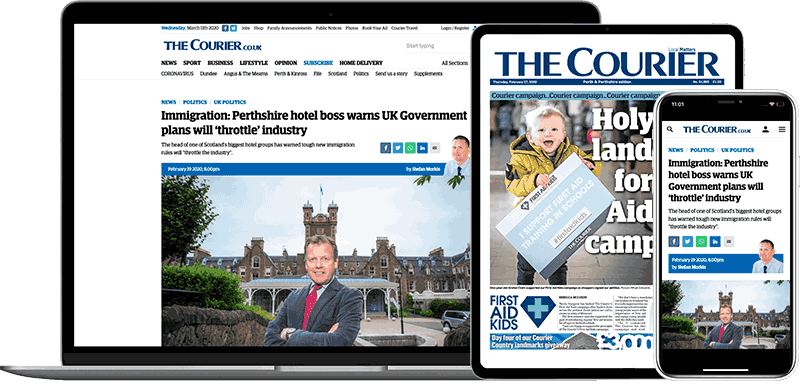 Help support quality local journalism … become a digital subscriber to The Courier
For as little as £5.99 a month you can access all of our content, including Premium articles.
Subscribe