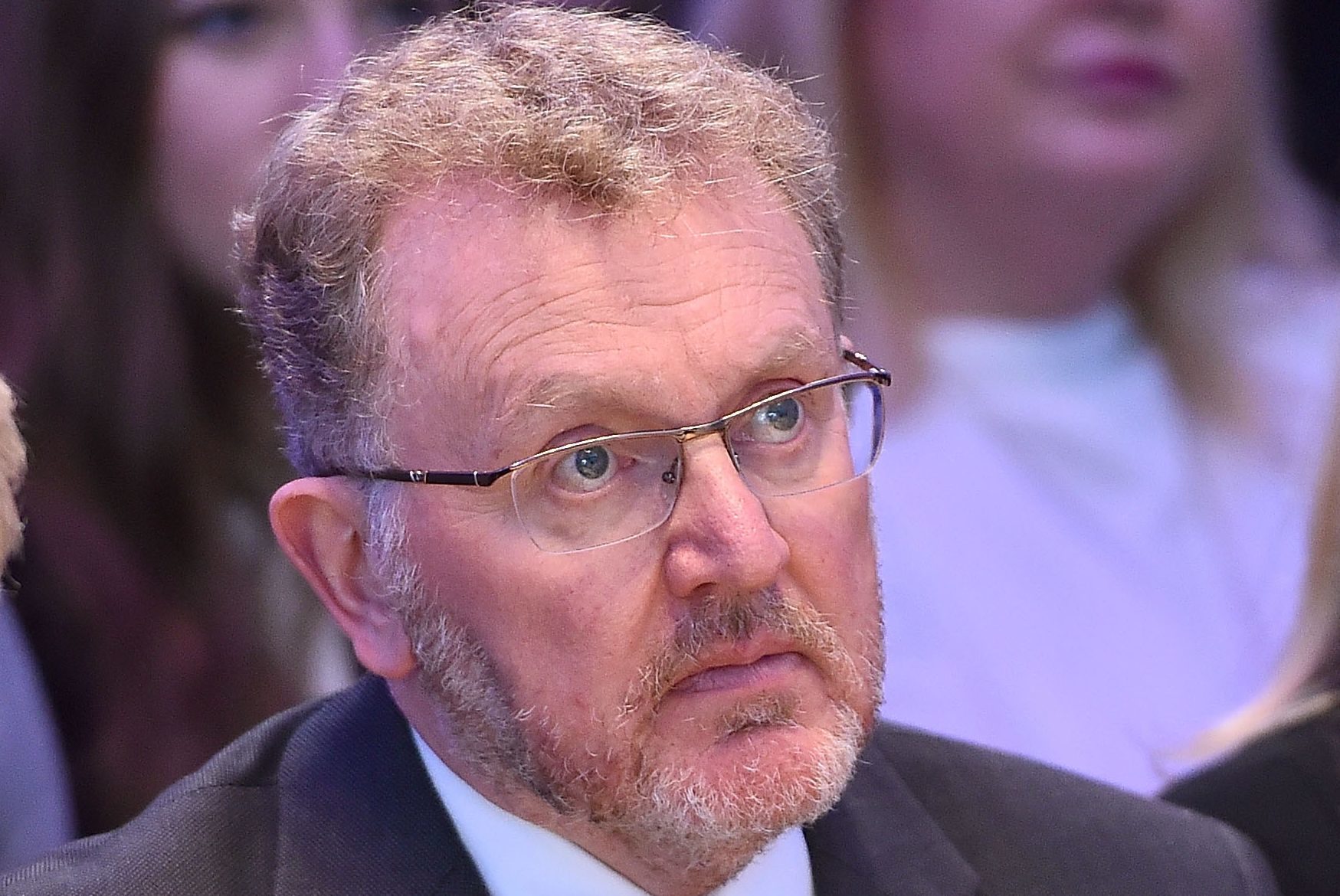 Perhaps it is due to the lack of imagination which infects our television programmes and inspires endless remakes no one really wants.
It could be the Conservative Party thinks a more relaxed section at its conference is the way to make people think they really are working for everyone.
Either way, something terrible has happened.
Critics of the Tories accuse them of trying to drag Britain back to the 1950s, particularly given Theresa May's fondness for grammar schools.
If only.
A return to the 90s was on offer for what can only be described as the worst reboot of Blind Date imaginable.
It could have been billed as Blind Devolution. Plucky Scouser Esther McVey invites three gentlemen desperate to make a good impression with the voters on stage with her. The winner gets credited with saving the Union.
Behind door number one: James Brokenshire, Secretary of State for Northern Ireland. Nope, me neither.
Waiting on the other side of door number two was David Mundell, Secretary of State for Scotland.
At door number three we had Alun Cairns, Secretary of State for Wales. Big Al, as he may or may not be known, at least made an effort to impress by speaking in Welsh.
Just before the show started, Welsh Assembly Tory leader Andrew RT Davies had offered breakfast instead of Brexit.
It's still unclear if there was an issue with the autocue or if he was the prize on offer.
Back to the game show, and the try-hard trio made their pitch for love to the hundreds of delegates gathered in the main conference hall from a white sofa (Brokenshire and Mundell) and a matching armchair (Cairns).
Surprise, surprise, they were a hit with a crowd now desperate to take them on a date to somewhere beautiful within the United Kingdom.
Not Europe, obviously.
As the hall cleared for lunch, Come Together by The Beatles started playing. At least they got the theme music right.