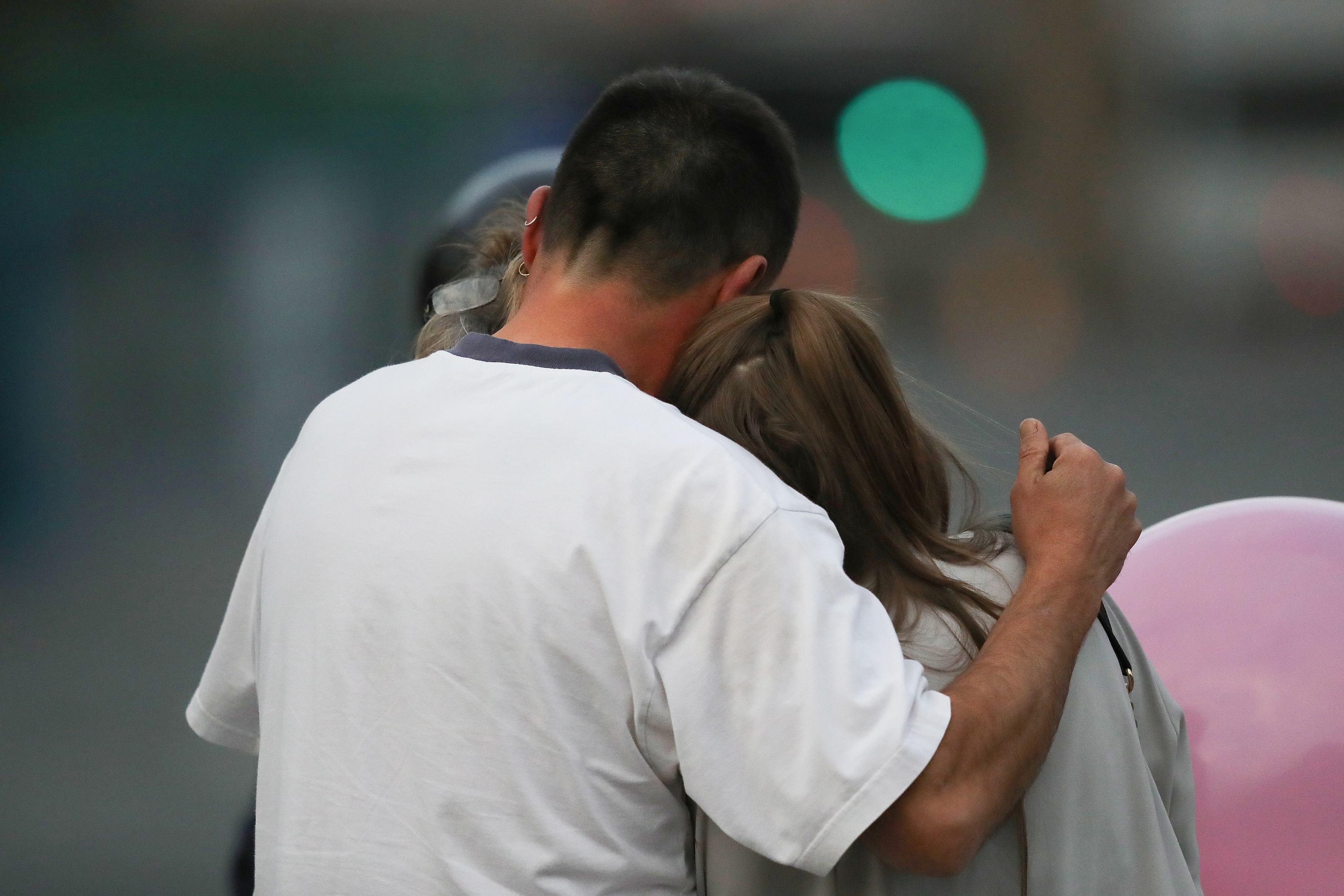 If my Dad even talks about Manchester, an Eccles accent developed over the first 14 years of his life arrives without warning, y'know?
Talk about the spirit of a city is usually little more than chest puffing nonsense, as if some people's character changes because they live 100 miles away from someone else, but his values of hard work, tolerance, and respect, as well as a love for sport, were definitely forged in both post-war Manchester, then in Dundee through the 60s.
Back in December, I went to see Biffy Clyro play Manchester Arena with my partner and both of my brothers.
Earlier in the day we had been at the Etihad Stadium to watch Manchester City play Chelsea (following City being another quirk passed down by my old man that hadn't been particularly easy until recent years).
It was unimaginable that any of us would not have returned from either of these events.
Currently 22 people are dead and 59 are injured following an improvised explosive device being set of inside that venue. Those killed reportedly include the coward who bombed an Ariana Grande concert.
.@gmpolice on "the most horrific incident we have ever had to face in Greater Manchester & one we all hoped we would never see" pic.twitter.com/jQXJZtTaQ0

— Helen Pidd (@helenpidd) May 23, 2017
https://twitter.com/CleverUSB/status/866902414040989696
Children having fun, possibly experiencing live music – one of life's true joys on both sides of the stage – for the very first time have been targeted by an idiot who thinks it will make us scared as a collective.
It won't.
General Election campaigning, including the planned SNP manifesto launch, has quite rightly been suspended for today but democracy will not be halted.
Our thoughts are with Manchester.
We will be postponing today's planned manifesto launch.

— The SNP (@theSNP) May 23, 2017
Amber Rudd says the intention of the Manchester attack was to "sow fear" but stresses that it will not succeed https://t.co/SOrsfBw4T2 pic.twitter.com/tOSGK5FxEM

— Press Association (@PA) May 23, 2017
They want to stop us talking
Talk louder
They want to stop our music
Play more
They want to stop us living
Live better
They've already lost

— hardeep singh kohli (@misterhsk) May 23, 2017
There will be no political point scoring today, and the "I-told-you-so" bigots who dare try and promote their poisonous world view on the back of children's lives being lost are best starved of the oxygen of publicity.
Instead, tell those closest to you that you love them and make plans to keep doing the things that you love without fear.
And take inspiration from the letter sent to a journalist by a 23-year-old Manc and reproduced in the tweet below.
No hatred, no vitriol, just solidarity.
Got this from a 23-year-old Manchester resident. Take a moment to read it? pic.twitter.com/Xviju8rYzG

— Lauren Duca (@laurenduca) May 23, 2017