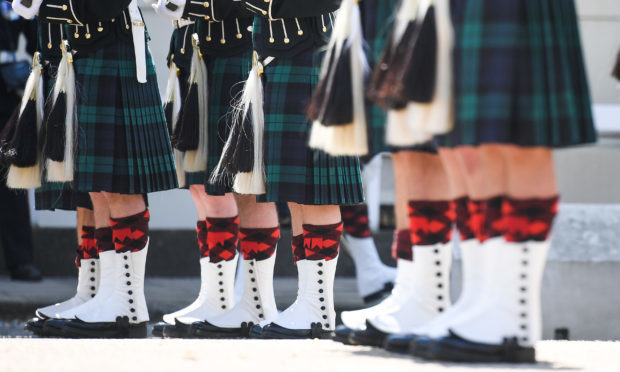 "Why would anyone oppose a law banning upskirting?!" my friend burst out as we were getting ready for a night out.
We were on my hen weekend in Bulgaria and I was sticking to a self-imposed ban on anything that might spoil my mood – so, most of Twitter – meaning I'd missed out on the 'upskirting' furore raging on distant UK shores.
For those equally out of the loop, let me summarise. A Private Members' bill to make surreptitiously taking a photo up someone's skirt a specific sexual offence was blocked by Christopher Chope MP last Friday.
After the subsequent storm, legislation was introduced by the Westminster government anyway, meaning culprits can now find themselves on the sexual offenders' register and in jail for up to two years. In Scotland, 'upskirting' (and 'upkilting') has been illegal since 2010 but only 11 out of a reported 78 alleged offenders have been charged in the past three years.
There is still little understanding of this creepy, for want of a better word, practice.
Many people don't bother reporting it because they feel embarrassed or don't think it will be taken seriously, or they simply want to move on rather than face a police investigation.
Some are unaware that it even happens as often as it does.
"Is it really a thing?" asked one of my male colleagues, incredulous, when another reporter said he once witnessed it happening in a clothes shop in Dundee.
I could see why he was surprised.
When it happened to me in a bar in 2008 – the era of bringing digital cameras on nights out – my first reaction was to laugh, as it seemed ridiculous that anyone could possibly get a thrill out of a blurry photo of someone's underwear.
At the time I didn't even think to report it to the police although I did inform a bouncer, who made the young would-be paparazzi delete the photos.
And on the subject of paparazzi, can we also address the hundreds of photographs of famous women "accidentally flashing" their underwear, which regularly appear on websites and certain tabloid newspapers and magazines.
These photos are no accident and are often taken by positioning cameras at a certain angle, just short of actually being up the women's skirts, while they get out of cars.
Even celebrities, who give up some of their privacy in exchange for fame and money, have the right to not have their bodies photographed in this way without consent.
Meanwhile, in the interests of fairness and balance, I asked my husband-to-be how he'd react if someone 'upkilted' him.
"I'd let them enjoy the view", was his response, as he shrugged and turned his gaze back to the football.