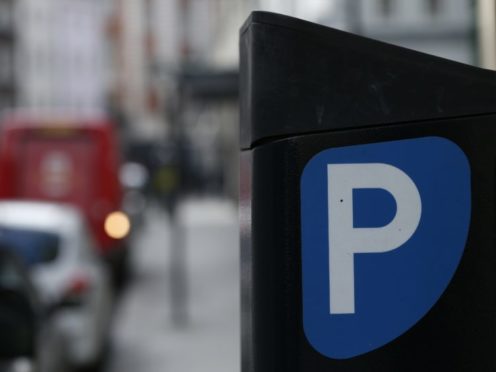 Madam, – Is a 'clear vision' enough to make sure the introduction of a workplace parking levy would be accepted by most citizens?
No doubt Nottingham City Council's head of transport strategy had thought things through before it was adopted by his local authority (Councils urged to be brave on workplace charges for parking, Courier, May 23.)
A levy of this kind can only be workable if getting to work by bus or train is comfortable, safe, timeous and within the means of most drivers.
How many Scottish cities or counties have a transport system so well integrated it makes car use seem almost anti-social? In Fife, Angus, Dundee, Edinburgh and Perth we are still along way off the situation where hopping on a bus or train for work purposes is cost-effective.
Lower paid workers would be badly affected by the start of a levy, perhaps not just in financial terms.
Time is money and the longer it takes to get to and from work, the lesser is the quality of life in family and leisure terms.
Those who say that local councils would need to be brave in introducing the levy are understating the case.
In some instances it would almost be political suicide to go ahead with it.
In nearly all cases it would be shortsighted unless radical measures to improve bus, train and tram provision are introduced.
Bob Taylor.
24 Shiel Court,
Glenrothes.
Bullheaded over Angus parking
Madam, – It will take 10 years for Angus Council to break even with car parking charges yet they declined to comment. Why?
Let's make it clear they have said to the communities of Angus, parking charges are here to stay and we will not budge
Have you ever known such a bullheaded stance that has affected so many businesses and shoppers alike.
Witnessing businesses go bust and shop owners deprived of a livelihood is not the actions of a caring council .
On the contrary, it's an action of total irresponsibility.
After a disastrous six months we had hoped common sense would prevail, but sadly not.
The loss of rates with shop closures, the loss of tax from incomes, the once hard working shop keepers now on the dole .
Tell me Angus Council, where is the economic sense?
The carnage left behind, not to mention the waste of our money on a fruitless, harmful, reckless obsession, can only be described as appalling.
I am not a shop owner but a shopper who enjoys shopping in Angus towns at least while they remain before being destroyed.
Joe Boland.
1 Westbank Gardens,
Westmuir, Angus.
Putting British industry first
Madam, – A £2 billion wind farm project in the firth of Forth is run by French energy firm EDF and the construction work is going to Indonesia (Unions resurrect the battle for BiFab, Courier, May 23)?
Just what is the Scottish Government doing?
We had the steel work for the new bridge going to China when three yards on the Forth were more than capable of doing it.
The politicians call this foreign investment. I call it exploiting the taxpayer who will ultimately cover all the cost of building.
Just how much subsidy will be paid every year to this French company?
Do any of our politicians benefit from this project? Why all the secrecy?
Why do we need French or any other foreign companies to own our utilities?
We give more than this away in Foreign Aid every year.
All I see is a political party selling the country for short term profit for the few.
We need a leader who puts the country, the people and British industry first.
We need an elected head of state to drive the country forward and protect us from the politicians.
John G Phimister.
63 St Clair Street,
Kirkcaldy.
Protest was futile gesture
Madam, – Surely she should have asked first, what more could we in the UK do to cut greenhouse gas emissions usefully when the great majority, well over 50%, comes from China, the US, India and other countries.
These nations have no intention of curtailing their output.
The UK releases 1.13% of global greenhouse gases, Scotland a tenth of that.
Secondly, our virtual economic ruin would result from complete decarbonisation of home, industry, transport and travel.
There would be next to no money to pay for health, welfare, defence and education, all with no benefit to planet earth.
Third, the greatness and prosperity of Scotland depend not only on great Scots but also on education, which can only be harmed by futile demonstrations by our schools' pupils, however well-meant.
Dr Charles Wardrop.
111, Viewlands Road West, Perth.
More forward thinking needed
Madam, – British Steel has collapsed.
The full facts of this debacle are yet unknown but an important decision to be taken into account must be that the main supplier of steel for the new Queensferry Crossing was sourced from China.
Perhaps if the Scottish Parliament had thought in advance then this may not be the case.
But forward thinking does not seem to be within the powers of the current administration at Holyrood.
Willie Robertson.
Grianan, Stanley,
Perth.
Motherhood and apple pie
Madam, – On TV this week, SNP Westminster leader Ian Blackford revealed the SNP's failure to deliver motherhood and apple pie is down to their lack of borrowing powers. So there we have it.
SNP promises are based on forcing our grandchildren to pay for the SNPs short term spendthrift plans. With changes in technology it is very unclear whether our grandchildren will be able to pay – and I am sure they won't want to.
If they cannot then there will be no alternative but to sell Scotland off piecemeal to transnational capitalists. What an appalling legacy the SNP plans to leave to future generations!
The SNP are no stewards of Scotland or the world and are not to be trusted with the purse strings.
Adrian Grant.
Alturlie,
Freuchie.