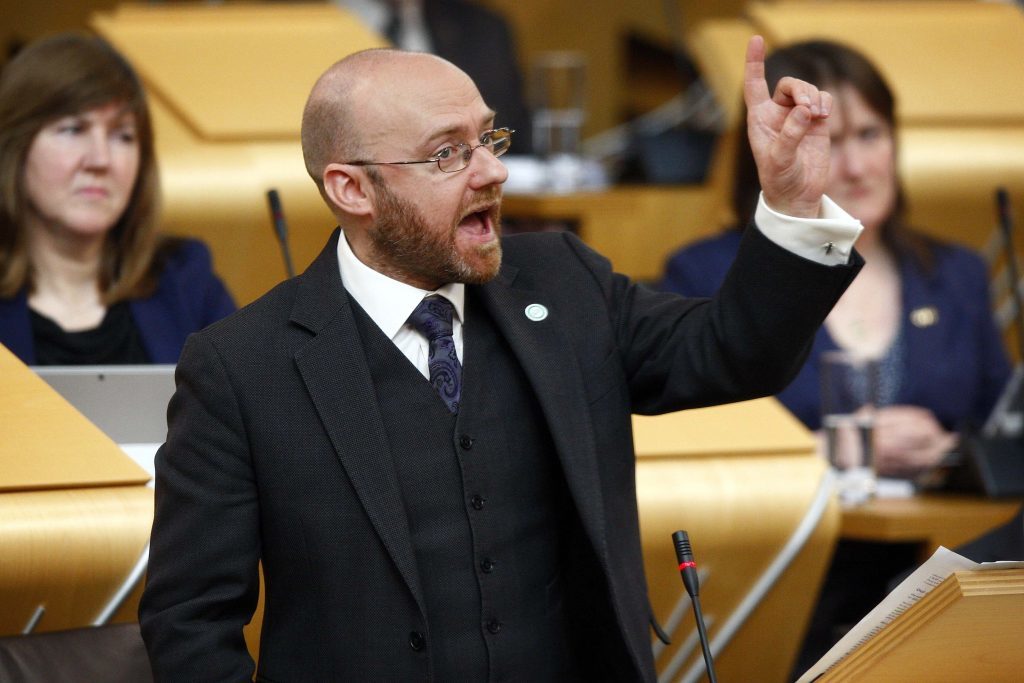 In the cliched shorthand of Brexit, it is five minutes to midnight, again. Britain is due to leave the EU at 11pm on Friday, unless Theresa May can pull off another extension when she meets European leaders today.
Discussions between the prime minister and Jeremy Corbyn had failed, at the time of writing, to produce a breakthrough, though it was encouraging that the pair were still talking.
But if the PM does ever reach an agreement with the Labour leader, her own MPs are almost certain to find it unacceptable.
Ahead of the emergency summit in Brussels, May was seeing French president Emmanuel Macron and German chancellor Angela Merkel in Paris and Berlin.
In another move, a bill brought by the Labour backbench MP Yvette Cooper, passed in the Commons on Monday, forces the PM to request a Brexit extension rather than leave without a deal.
European elections are looming and it is looking increasingly likely that Britons will face a ballot for a parliament in which it has already voted not to participate.
British politics, as they continue to revolve around European withdrawal, are in crisis mode and our democracy is being tested to its limits, on the domestic and international stage. This, for good or bad, is the real world.
Meanwhile, on another planet, somewhere in Scotland, the Green Party has just emerged from its annual get together.
In many parts of Britain, a Green gathering is a relatively benign event, where plans are advanced for a citizens' democracy, zero growth and a car-free future.
People who don't much like any of the mainstream parties – and their number must have grown recently – often opt for the Green Party as the least offensive alternative.
In Scotland, however, the Greens represent a far more radical constituency. They have harnessed themselves to the independence movement and evolved into the most bellicose proponents of separation at all costs.
As they only secured 3.6% of the vote at the last Scottish elections, and six seats in Holyrood, their demands should be easy to dismiss.
Yet thanks to the current parliamentary arithmetic, whereby the SNP no longer have an overall majority, the Greens hold the balance of power – but it is power without responsibility.
Over the weekend, Patrick Harvie, Scottish Green co-convenor, said Nicola Sturgeon was missing an opportunity in delaying a second referendum on independence.
"If we leave it even a few months longer we will have run out of time," he urged, while his co-leader, Maggie Chapman, called for a Catalonia-style "wildcat" plebiscite orchestrated by Holyrood without Westminster's permission.
No doubt Green activists attending the conference were whipped into a state of frenzied excitement at the prospect of direct action, but outside, on earth, the people are less enthusiastic.
A recent poll commissioned by a nationalist think-tank Progress Scotland found that support for independence had dropped below 40% for the first time in five years to 30%, with 52% preferring to stay in the UK.
Against the backdrop of Brexit, this must be deeply depressing for Sturgeon, who had hoped to enlist europhile Scottish voters to her cause by now.
She understands the numbers though, and has said before that she won't seek a new independence vote until there is clear and consistent evidence that a majority of Scots want to break up the union.
This change in public opinion is still a distant dream and Sturgeon has had to manage the expectations of her more naive grassroots, who clamour for a re-run of 2014 without any thought of the repercussions.
Among the Greens, it is the leadership that clamours the loudest because they have nothing to lose in the event of a second, inevitable defeat.
Harvie and his cohorts were convenient partners for the SNP when the Yes campaign was in full flow, but they have become a menace, making unreasonable claims on government and threatening to withdraw their small, but vital (to the SNP) block vote if they don't get their way.
In beating the drum for Indyref2 when there is obviously no desire in the country for a divisive repeat vote, Harvie displays as much contempt for the electorate as for his political allies.
His is a party that appeals mostly to the eco conscious middle classes, who throw away their second vote on a Green candidate to offset their air miles.
Harvie's grandstanding does not reflect the wishes of ordinary working people, who are more concerned with the smooth running of their public services than a call to arms.
We must conclude, then, that in trying to stir up passions for a poll they can't win, the Greens, under Harvie's influence, relish the confrontation more than its consequences.
Is that what a party founded on peaceful ecological principles is now about in Scotland?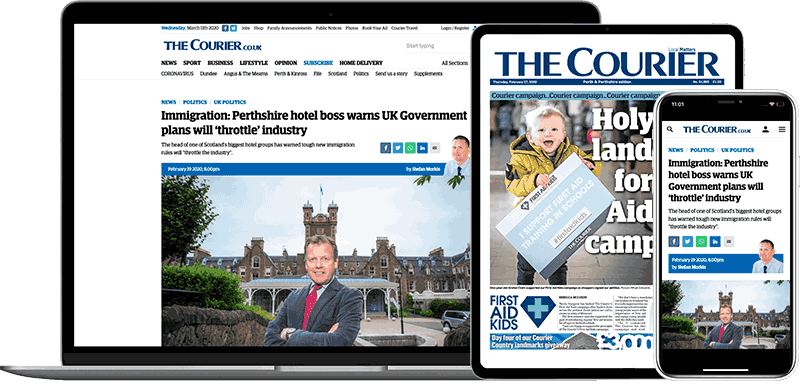 Help support quality local journalism … become a digital subscriber to The Courier
For as little as £5.99 a month you can access all of our content, including Premium articles.
Subscribe