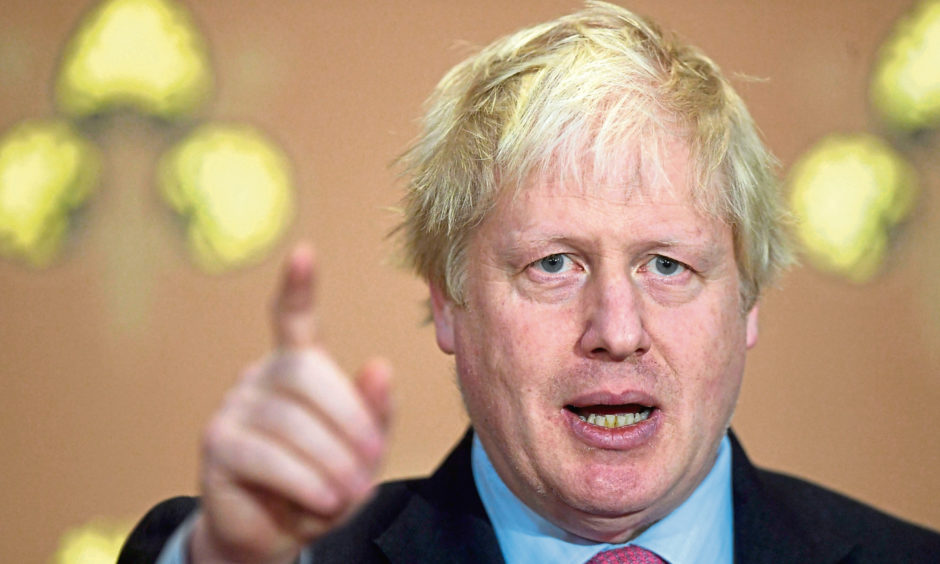 Conservative threats to kick out Michael Heseltine for backing the Liberal Democrats show how perilously close the party is to self-destruction.
The long-time Europhile, who helped torpedo Margaret Thatcher over Europe, represents the moderate, middle ground of Toryism that is its only viable future.
Lord Heseltine, a former deputy prime minister, has had the party whip suspended because he said he would vote for the pro-Remain Lib Dems in tomorrow's European elections in protest over Brexit.
Writing in the Sunday Times, he said his own party had become "infected by the virus of extremism" and he could not vote for it with a clear conscience.
He is not the only one looking at the Lib Dems for salvation from the rightward drift of the Conservatives and the Marxist option of Jeremy Corbyn.
Vince Cable's party has had a late surge ahead of the European poll, with the latest survey (by YouGov and Datapraxis) putting them in second place behind Nigel Farage's Brexit Party.
But come a general election – and that surely cannot be far away – the Lib Dems are unlikely to stop either the far left or the far right.
If Britons don't want their country to succumb to the fanaticism of either, they need a safe haven in between.
This has been recognised by several senior Conservatives, banding themselves under the "One Nation Caucus".
Essentially a stop Boris Johnson movement, the group of MPs, 60-strong, was founded by Work and Pensions Secretary Amber Rudd and former Education Secretary Nicky Morgan.
It also includes Scottish Office Secretary David Mundell and fellow Cabinet ministers Rory Stewart, David Gauke, Greg Clark, Clair Perry and Caroline Nokes.
Former prime minister John Major is on board, too, and Chancellor Philip Hammond is believed to be sympathetic.
On Monday, the group launched a declaration of values, rejecting "narrow nationalism". Its focus is on preventing a Johnson takeover of the party once Theresa May quits.
The Remain-supporting MPs have united against a no-deal departure from the EU, which Johnson seems happy to embrace to appease the party's right wing.
But the One Nation Tories are fighting for more than just the Brexit outcome – they are battling to rescue their party from electoral oblivion, and shift it back "towards the centre".
With Farage seemingly unstoppable in tomorrow's ballot, the hard Brexiteer Tory vote will be split. Some pro-Leave activists have already announced their intention to back the Brexit Party.
This should encourage the Conservatives to endorse a more central candidate, but the clear favourite across the country to win a leadership contest is Johnson.
But to succeed, Johnson will need all the help he can get from the even more maverick right. He has apparently ruled out a pact with Farage, but tomorrow's results may be a wake-up call on that front.
In Scotland, a Conservative type such as Johnson would be a gift to the Scottish Nationalists, as Nicola Sturgeon has been quick to point out.
She told Andrew Marr on Sunday that Johnson becoming prime minister would justify another independence referendum, regardless of Brexit.
Ruth Davidson, the Scottish Tory leader who has done so much to detoxify her party and position it as a credible opposition to the SNP, has made no secret of her disdain for Johnson, since she clashed with him in debates over Brexit three years ago.
However, instead of holding to this line and to her hard-won middle ground, she appears to be softening her tactics over the former London mayor.
She said over the weekend that all candidates in the leadership race will be "judged in the same way".
Presumably, she believes Johnson's ascendancy is a fait accompli, leaving her with little choice but to tone down her attacks on him and avoid abetting Sturgeon's campaign.
But there is another way, as Davidson's Westminster colleagues have shown. A far more natural route for her, and her supporters in Scotland, would be to flock unabashed to the One Nation Tories and join the struggle for the party's soul.
Johnson doesn't have the leader's job in the bag – being the front runner is no guarantee of his eventual triumph.
Davidson, who has promised to play a high-profile role in the succession, must not quail before it gets properly started.
The Conservatives' survival may be at stake but, far more importantly, so is the union's.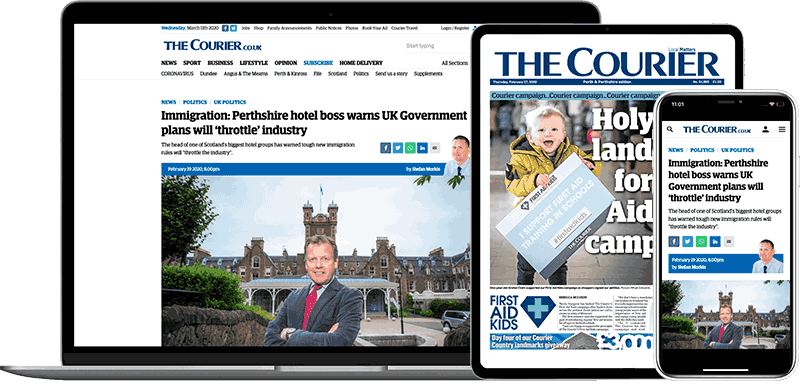 Help support quality local journalism … become a digital subscriber to The Courier
For as little as £5.99 a month you can access all of our content, including Premium articles.
Subscribe