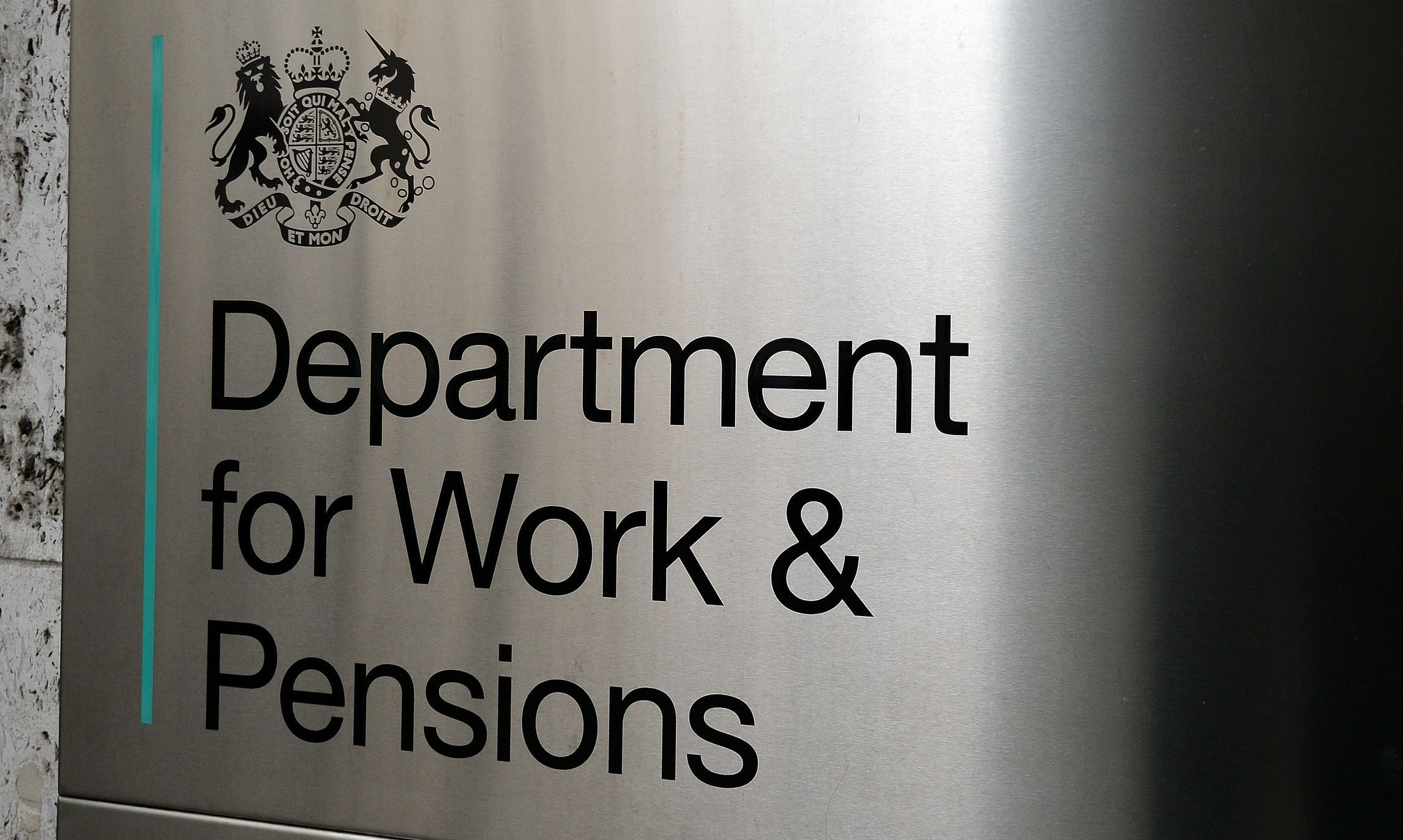 Madam, – In reference to your article "Let jobless pick fruit, say worried farmers" (Courier, April 29).
One of the big problems we have is that many of the people this article refers to shouldn't be on benefits in the first place.
Unemployment benefits were introduced as a life raft, but it has now become a way of life for many people.
When my generation left school in the 50s no one considered registering for unemployment benefit as it was a black mark.
In the 70s I recall a colleague bragging that she'd insisted her son sign up for benefits immediately.
Another colleague had a daughter who didn't know what she wanted to do after she had left school.
He used to pass her in the morning on his way to work, she was just arriving home from clubbing all night.
How she ever thought that she could find work I have no idea.
Now we have an ex government minister suggesting that everyone over 50 should pay a surcharge to subsidise the benefits system!
What we need to do is make school leavers who do not have a job, a placement in training or further education within three months of leaving school, join the armed services.
All of the armed services are under-staffed and it must be more cost effective to have unemployed school leavers in the forces than pay them to sit at home doing nothing.
I am not suggesting that we regurgitate National Service.
I would like to see them fully integrated into the training regimes on offer, where they will learn proper skills that will benefit them on discharge.
Most of all they will have discipline that will ensure they get out of bed in the morning if nothing else.
Adam Johnston.
Gauldry,
Fife.
Producers sold down the river
Madam, – What a calamity the UK Government Seasonal Workers Pilot is proving to be (Courier, April 29).
The farmers are right to be worried when the aforementioned scheme allows 2,500 seasonal workers across the UK, when industry leaders reckon we need between 15,000 and 40,000.
One farmer suggests the jobless are used to make up the difference.
Many of these will recently have switched to Universal Credit.
With it taking six weeks to process their claims, it is hardly a surprise that they will not be willing to do seasonal work and then spend another six weeks waiting for their benefits to be reinstated.
In the interim they will receive nothing and possibly have to resort to food banks.
Which minister in this incompetent government is responsible for picking the 2,500 figure?
There seems to be no credible explanation of how the figure was obtained.
The farming and fishing communities have in the past put their trust in Tory governments.
They have then proceeded to use them as bargaining chips when negotiating with the EU, and this Government will probably do the same when trying to get a trade agreement in the future with Trump's USA or the other countries they are negotiating with.
Farmers and fishermen, the Tories have sold you down the river before, and will do so again.
Graham Smith.
Charles Avenue,
Arbroath.
Give positive reasons to vote
Madam, – Ruth Davidson says she has "plenty to aim at" in her weekend conference speech. No doubt about that, but does she have the ammo?
After eight years as leader, observing the SNP's deluded trudge to Indyref2 and 12 years of sub-optimal governance, it should be like shooting fish in a barrel.
But after early successes the Tory needle is stuck around 20% behind the SNP in the Holyrood 2021 polls.
Voters like Ms Davidson's style but where are the election winning, Scotland transforming, policies on jobs, preventive medicine, education, innovative low cost housing, elderly and social care or, indeed, the local solutions to enable benefit claimants to work on fruit farms, a vote winner if ever I saw one.
Of course she will, and has to, engage in SNP-bashing.
But people want something to vote for, not just against.
Allan Sutherland.
1 Willow Row ,
Stonehaven.
Bouyed up by SNP conference
Madam, – Idly browsing through the pages of the Courier, I thought I would cast an eye over Gareth McPherson's account of the weekend's SNP Spring conference.
It was with a weary sense of déja-vu that I read his comments.
So far, so negative spin.
On the currency debate, Mr McPherson declares the membership was "standing up to the leadership."
Actually, the resolution on the Growth Commission, which included currency proposals, was carried overwhelmingly, after a vigorous debate.
One amendment was passed after votes on four separate amendments.
This is called democratic debate.
As for the assertion that many in the hall were "having to muster their enthusiasm", I can confirm that Nicola Sturgeon's speech received sustained and enthusiastic applause, as anyone who troubled to watch the television footage of the First Minister's speech could see.
Members left the conference buoyed up and ready to continue campaigning with renewed energy.
I know this because I was there.
Reading Gareth McPherson's account, I rather wonder if he was.
Jane Phillips.
14 Yewbank Avenue,
Broughty Ferry.
Mandate claim is sleight of hand
Madam, – We hear a lot from the SNP claiming that they have a mandate for a second referendum – but have they?
They say they are the biggest party, but that is only because the unionist vote is split three ways.
At the last Holyrood elections they went from a majority government to a minority one – no mandate there.
At the last Westminster election they lost a third of their seats, a disastrous result, so no mandate there.
Polls show that most do not want another indy referendum, at least in the short term.
The mandate claim is SNP sleight of hand
William Ballantine.
47 The Quarryknowes,
Dean Road,
Bo'ness.
Rejoicing over animals ban
Madam, – Three cheers to the UK Government for finally introducing the long-awaited bill to ban wild animals in circuses.
It comes after years of countless protests, ad campaigns, and pressure from celebrities and the public – including the 94% of British people who responded to the government consultation on this issue by demanding a complete and permanent ban.
It's unthinkable that in 2019, animals continue to be caged, chained, beaten into submission, and deprived of all that's natural and important to them.
For them, the passage of this bill into law can't come soon enough.
Around the world, animal circuses – as well as other institutions that cruelly imprison animals for human entertainment, including SeaWorld and other marine parks – are on the decline, and PETA is rejoicing.
Elisa Allen,
Director.
PETA Foundation.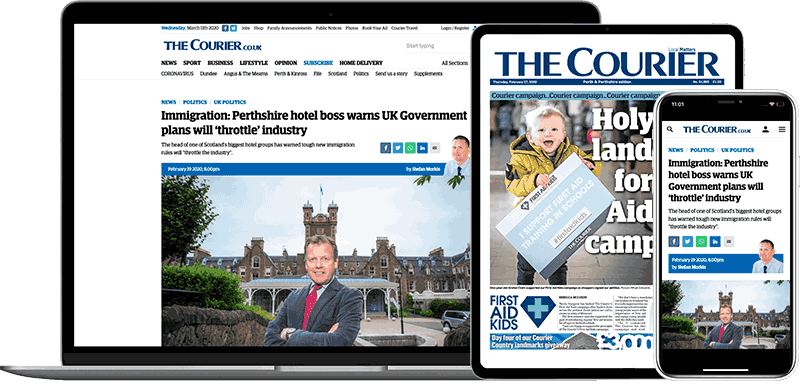 Help support quality local journalism … become a digital subscriber to The Courier
For as little as £5.99 a month you can access all of our content, including Premium articles.
Subscribe