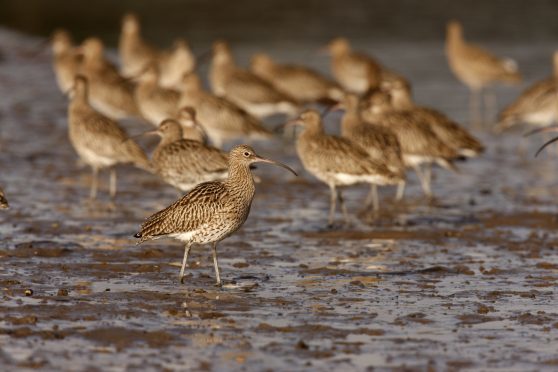 Madam, – I'd like to clarify the situation surrounding an article in The Courier ("Curlews face extinction", June 4).
Although the article stated the Strathbaan Community Collaboration for Waders, viewed by many as a vehicle for game-keeping interests, had its 2018 licence to cull ravens subsequently suspended on scientific advice, no detail of the context was given.
The reasons are as follows.
A commissioned report by SNH was published in 2010.
RSPB data over a 1,700 square kilometre area of uplands was used to illuminate the patterns of change in ravens and wader abundance.
Professor Steve Redpath of Aberdeen University found no strong evidence to suggest ravens were responsible for changes in wader numbers.
Further research was recommended prior to any decision to authorise a cull on ravens.
This advice was not followed prior to authorising the Strathbaan cull, and this was why it was suspended.
Chris Packham was only one of a number of individuals who pointed this out ie at this time there was no credible scientific evidence that ravens were causing the huge decline in wader populations.
At the time the research was published Dr Andrew Douse, ornithologist with SNH, said they were keen to see these findings used to inform licence applications.
What changed? Why was their advice not followed until after the cull had erroneously been approved?
It must be said that even if ravens did attack healthy, live lambs it is within the shepherd's remit to keep them inside until they are large enough for the danger to have passed.
Specialist dogs are now available to deal with that very issue too.
However, grouse chicks cannot be raised in captivity and it is very much in the gamekeepers' interests, as they see it, to have less ravens around.
The artificially inflated density of grouse chicks is a magnet to predators of all descriptions.
At present, science comes down on the side that ravens present little danger to waders.
The British Trust for Ornithology takes the position that the key drivers of curlew decline are climate change and the loss and deterioration of habitat due to farming's new regime of monoculture.
This also increases the vulnerability of egg and chick loss in these degraded habitats.
Large expanses of burnt and short heather on driven grouse moors, which drastically reduces cover, cannot help the situation.
George Murdoch.
Auchcairnie Cottages, Laurencekirk.
Say goodbye to our NHS
Madam, – Well, that's it! If we stay in the UK after Brexit we can say goodbye to our NHS.
President Trump has made it clear any trade deal for the UK will include opening up our health service to US healthcare companies.
The NHS in England is already being privatised, and Westminster will not tolerate the Scottish Government, which controls the NHS in Scotland, standing in the way of a US trade deal which the post-Brexit UK Government will be desperate to conclude.
So, I would suggest, they will overrule the Scottish Government and take control of our NHS, even if it means having to close down Holyrood, which may well be on the agenda for a post-Brexit, hard right government in London anyway.
With the huge divisions in the UK brought about by Brexit, Westminster will have to take strong measures to maintain control, and putting the boot into Scotland will not trouble them too much.
Les Mackay.
5 Carmichael Gardens, Dundee.
Leave Scotland's NHS alone
Madam, – I have always thought Donald Trump was a danger to us and this was emphasised when he said our health service must be on the agenda in any future trade deals between the USA and Britain.
He should keep his capitalist aspirations to himself and stop interfering in our affairs, namely his views on Brexit, which has nothing to do with him.
He later retracted his statement on the NHS but our prime minister stood there nodding her head to everything he was saying. If they are going to continue on this agenda it is high time we split from England.
They can give away their NHS but leave Scotland's alone.
Alister Rankin.
93 Whyterose Terrace,
Methil, Leven.
Poor way to welcome Trump
Madam, – The outpouring of anti-Trump bile from CNN, New York Times and the Washington Post is so similar one suspects it has been lifted from the fake news from the old Clinton "black arts" operation.
It was disappointing to see the BBC descending to the same standards during the presidential visit, interviewing London's scruffy, belligerent rent-a-mob with their misspelt banners – do these layabouts ever work?
Melania Trump is a fascinating figure. A college student in a collapsing Slovenia, she trekked to Milan, becoming a leading model. She also speaks six languages, five more I suspect than our snide commentators.
Rev Dr John Cameron.
10 Howard Place,
St Andrews.
Scrap the A9 dualling too
Madam, – Now our national government in Edinburgh has declared a climate emergency, can we also declare the further dualling of the A9 be terminated?
Spending upwards of £3 billion while damaging the beautiful Highland environment along a rather narrow transport corridor, is not future friendly.
The visual intrusions and additional air and noise pollution are wholly incompatible with the climate emergency declaration.
That same money can be better invested in cleaner and greener transport options, and indeed I am surprised the Greens in the Scottish Parliament are not making more of this in their relationship with the SNP at Holyrood.
Or perhaps the SNP thinks a one-off showy declaration is enough.
Saving the planet requires swift action, not more words.
Iain MacDonald.
56 Grove Road,
Broughty Ferry.
Absurd to move PRI stroke unit
Madam, – How I agree with Thomas Brown (Letters, June 3). It is not only absurd to downgrade PRI but absolute lunacy, when many hundreds of new houses are being built and planned in the Perth area.
Mr Brown is right, it is a superb hospital. I have worked there and the standard of nursing and medical care is second to none. My husband has been a patient there on several occasions and had wonderful care.
As Murdo Fraser says, we have lost or had downgraded maternity, paediatrics, pathology and emergency surgery.
Liz Smith MSP told me she thought PRI was a precious gem! Yet another downgrading is proposed.
The stroke unit is to be rehoused in Ninewells.
Thomas Brown is right about difficulties in visiting from remote areas in Perthshire and about parking at Ninewells. Whoever is proposing to shut or downgrade our stroke unit should think again .
As Mr Brown says, the people of this area of Scotland should make their concerns strongly.
What about a petition?
Isabel Wardrop.
111 Viewlands Road,
Perth.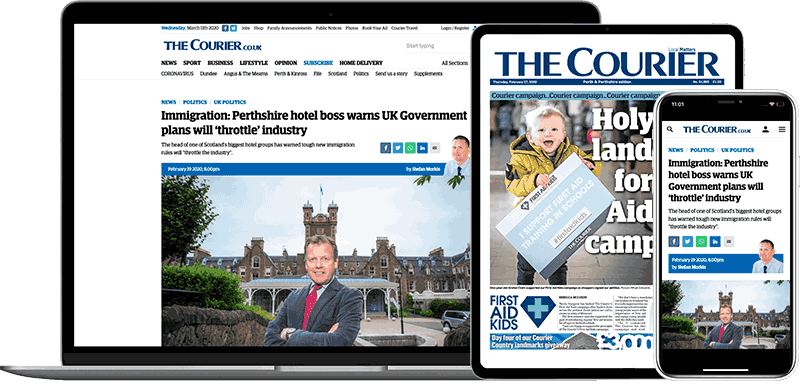 Help support quality local journalism … become a digital subscriber to The Courier
For as little as £5.99 a month you can access all of our content, including Premium articles.
Subscribe