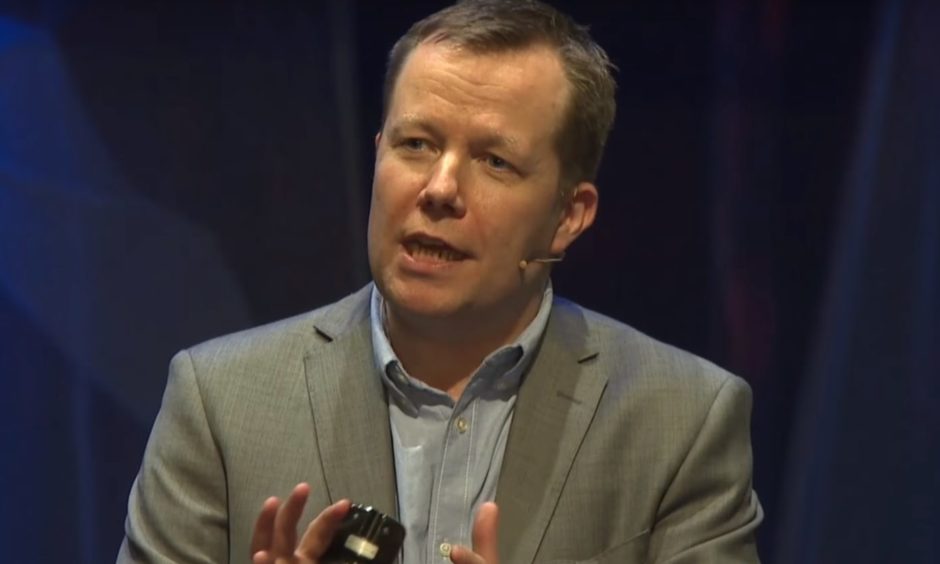 From his scathing treatment of an apoplectic Piers Morgan to his explanation of how to flatten the coronavirus curve, Professor Jason Leitch has become an instantly recognisable figure in this crisis.
Delivering no-nonsense advice on radio and TV in his distinctive Lanarkshire accent, Professor Leitch has become something of a cult figure on social media.
But the 51-year-old miner's son, who grew up in Airdrie, is more than just a Twitter phenomenon. He has emerged as one of the most gifted medical communicators of the coronavirus pandemic.
Behind the public face of Scotland's national clinical director is a committed Christian who is a devoted helper in Indian orphanages, knows a bit about Scotland's fish and chip shops and whose guilty pleasure is country music.
If you missed the mother of all take-downs here it is: in Red Corner, Piers Morgan, raging this morning about Covid-19 and in the blue corner, Prof Jason Leitch, a man in the know about #covidー19uk
This was delicious…and Susanna's face says it all! 😎🔥🔥🔥😎 pic.twitter.com/l6tSnNPiHU

— Lord Bistua Nuova 🇧🇦🇬🇬 (@BistuaNuova) March 16, 2020
According to those close to him, the quick wit and formidable intellect that Morgan found himself on the receiving end of have been with Prof Leitch since childhood.
"You know, Jason hasn't changed at all since he was a wee boy," was how his father Jim put it when he turned to one of the medic's friends at a church event. Mr Leitch's son had just delivered a typically forthright and amusing talk about his work with orphans in India.
'I wanted to be something'
Born into a Baptist, working-class family, he was always determined to make something of himself.
In an interview with the British Medical Journal (BMJ), he recalled a conversation he had with his mother Irene.
"Mum remembers me asking at a very early age whether everyone had to be something. She said 'yes', and I replied, 'Well, Dad isn't anything…' So, I wanted to be something," he said.
We're asking you to #stayathome to protect our NHS and save lives.

National Clinical Director @JasonLeitch has explained what it means to 'flatten the curve' and why this is vital to protect NHS resources during the #coronavirus outbreak. pic.twitter.com/ugUlGRdPcB

— Scottish Government (@scotgov) March 24, 2020
As a youngster his verdict on his father was unduly harsh. Leitch Snr worked as a miner, electrical engineer and college lecturer. His mother was an office manager and together his parents helped instil his quiet faith at Airdrie Baptist Church.
The academic ability that was to take him to Harvard University was evident at Airdrie Academy, where he was dux.
He went on to Glasgow University to study dentistry, graduating in 1991. He worked as an oral surgeon for many years operating on cancer, wisdom teeth, dealing with road traffic accident trauma and sporting injuries.
He taught me about extractions and he was a big a character then as he is now."

Labour MSP Anas Sarwar on Jason Leitch
Around 17 years ago, he also had a spell teaching dentistry at Glasgow University.
One of his students was Anas Sarwar, who moved from dentistry to politics and is now Labour MSP for Glasgow.
"He taught me about extractions and he was a big a character then as he is now," Mr Sarwar said.
The Labour MSP recalls that he had a cutting sense of humour, which he wasn't afraid to deploy on his students, who regarded him as a formidable yet highly entertaining teacher.
When Mr Sarwar became Labour's health spokesman he often dealt with his old teacher, who would joke that he was unsurprised at his former pupil's career change because the politician was "not that good as a dentist". Then he would rub salt into the wound, by suggesting Mr Sarwar was "not much better at politics".
"He loves a bit of banter," Mr Sarwar said. "It is good-natured and it made a change for me to be asking him questions about the Scottish Government and health, rather than him asking me about teeth."
A transformative career move
Professor Leitch's own career change resulted from a move to the United States where he took a master's degree in public health at Harvard, which, as he has pointed out, is not something on Piers Morgan's CV.
On the other side of the Atlantic he also did a fellowship year at the Institute for Healthcare Improvement in Boston in 2005.
When he returned home he worked for what has become the Scottish Patient Safety Programme at a challenging time after the C difficile outbreak at the Vale of Leven hospital, which caused a number of deaths.
His early days in the new job were not without incident. He once gave the then First Minister Alex Salmond the wrong mortality statistic before correcting it at an Edinburgh Castle evening reception.
"For about six hours I feared that my short bureaucratic career was over," he told the BMJ.
It's the WEEKEND….🥳
So…guess what??? STAY AT HOME!!!! #StayAtHome #savelives Thank you everyone. pic.twitter.com/6TT920y5NT

— Jason Leitch (@jasonleitch) March 27, 2020
His reputation as a safe pair of hands survived the mishap, and he eventually became the national clinical director of healthcare, quality and strategy before finding himself national clinical director of the whole system and a member of the senior team in charge of the Scottish NHS.
Unafraid to court controversy, he attracted headlines in 2017 when he suggested Scotland's middle class, educated "worried well" were putting too much strain on the NHS.
His argument was that middle class patients were demanding antibiotics for children who don't need them and couch potatoes expected back pain treatment when they should exercise more and eat healthily.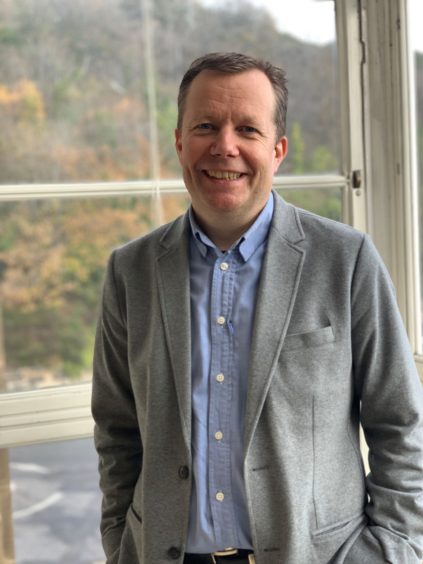 As a keen cyclist, he abides by his own advice on exercise and eats well, but he is not adverse to the odd fish supper.
Former Health Secretary Alex Neil recalled that when they shared a ministerial car back from evening events, they would often stop for food.
Professor Leitch was sent into the chipper to get the fish suppers in, because it was agreed it would not be a good look for the health secretary to be seen frequenting such establishments.
"He is excellent at picking fish supper places, although he wouldn't recommend it as a staple diet," said Mr Neil.
"He has probably one of the best brains in Scotland," Mr Neil added. "There was not much money behind him. He was born into a good working-class family and he has got where is by sheer force of personality and brilliant intellect."
Mr Neil is also an admirer of the work Professor Leitch does with impoverished Indian children as a trustee of the Indian Rural Evangelical Fellowship.
It runs orphanages in south-east India. With his wife Lynn, a teacher in Lanarkshire, and his father he raises funds for the children. On regular visits to India, he leads a healthcare team looking after hundreds of orphans.
He was born into a good working-class family and he has got where is by sheer force of personality and brilliant intellect."

Alex Neil on Jason Leitch
"It is something they do without a song and dance. They use their time to do things for other people, it is part of their Christianity," Mr Neil said.
When not running the NHS or helping the disadvantaged, he is a devotee of baseball, supporting the Boston Red Sox. He also enjoys movies and country music. He once described the latter as his "guiltiest pleasure", although as he has aged he has reconciled himself to his musical taste.
"It's OK to like country music — you don't have to say that you like Pink Floyd," he told his BMJ interviewer.
I don't know @jasonleitch, but if I did I would be sending him some wine. He is just very, very good at this. Damn difficult messages conveyed with humanity, knowledge and compassion. Here's to the experts – long may they remain prominent on our TVs and in our lives. https://t.co/cEuMSkzH9F

— Adam Lang (@AdamBalfourLang) March 20, 2020
His wife Lynn is more of a Stereophonics fan, as he revealed during his testy encounter with Piers Morgan when he talked about her decision to go to one of their gigs while defending advice at that time not to shut down mass gatherings.
Since then he has been issuing far more restrictive advice as the country was put into lockdown to combat the coronavirus spread.
No doubt, the public will keep hanging on his words as the crisis continues. And once the nightmare is over it is unlikely whether Professor Jason Leitch will be able to go unrecognised into a chip shop again.