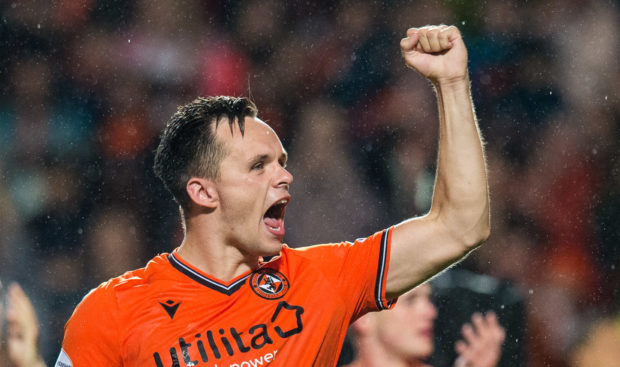 Lawrence Shankland's season was halted when he was just one goal away from becoming Dundee United's leading scorer of the modern era.
Going all the way back to the day Jim McLean walked across the road from Dens Park to Tannadice to take charge as manager, no player has scored more goals for the Tangerines than Shankland, who currently has 28, in a single season in all competitions.
The men Shankland looked poised to beat until coronavirus intervened to stop Scottish football are Iain Ferguson, who bagged 28 in season 1986-87, and Davie Dodds, who reached the same total in 82-83.
Here we look at how Dodds and Ferguson fared and consider the other marksmen who contributed enormously to the club both under McLean and more recently.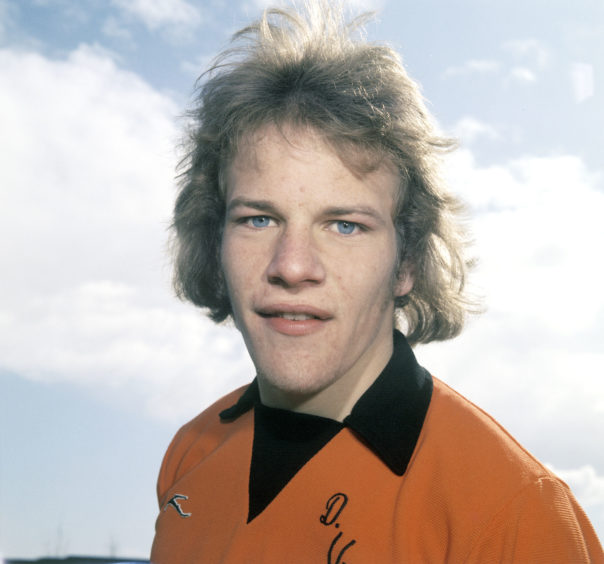 ANDY GRAY: Top scorer seasons 1973-74 (19 goals) and 74-75 (26).
The future Scotland star signed professional terms with United in May 1973 after being one of McLean's S-form lads.
A mere year later as an 18-year-old he was going toe-to-toe with Celtic captain Billy McNeil in the Scottish Cup final at Hampden, which the Hoops won 3-0.
Gray was never going to hang around for long given his precocious talent. In September 1975 moved to Aston Villa for £110,000, which was the first six-figure fee received by the Tangerines for a player.
Gray moved from Villa to Wolves for almost £1.5 million. His peak came at Everton, where he won the First Division title, FA Cup and European Cup Winners' Cup with the Toffeemen.
He was a bit like Andy Robertson in that his time at Tannadice was brief but he shone brightly and made United supporters proud of his later achievements.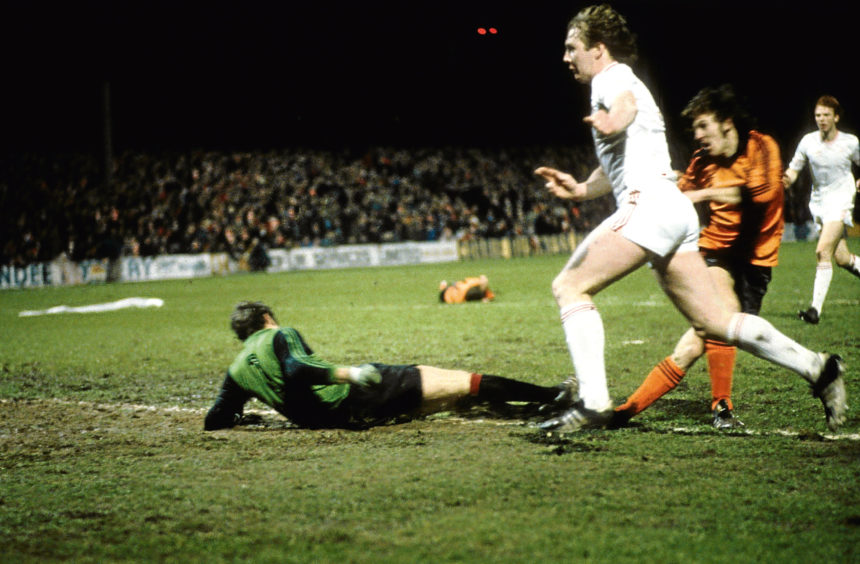 WILLIE PETTIGREW: Top scorer 79-80 (22).
Signed from Motherwell for £100,000, Pettigrew will forever be in United fans' hearts thanks to his two goals against Aberdeen in the League Cup final replay at Dens on December 12, 1979. It was the Tangerines' first major honour and extra special because of that. Pettigrew had McLean's men 2-0 up before Paul Sturrock grabbed the third. He also famously scored four times in a Scottish Cup tie against Dundee at Tannadice in 1980. Pettigrew was a terrific finisher and especially good in the air.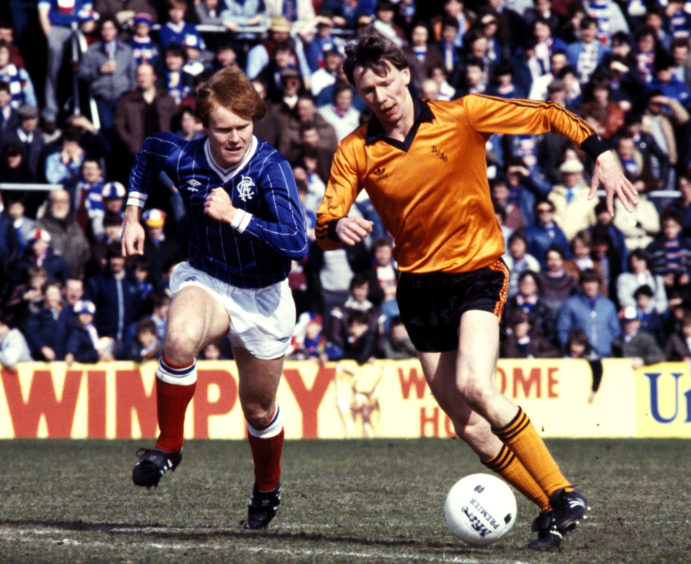 DAVIE DODDS: Top scorer seasons 80-81 (23), 82-83 (28), 83-84 (26).
Dodds was the club's leading scorer during their greatest era. His 28-goal haul came, of course, in the 82-83 campaign that culminated with the Premier Division championship being won at Dens.
He also scored many a crucial European goal – the one in front of the Shed against Rapid Vienna stands out – and was on target when they beat the Dark Blues in their second League Cup success on December 6, 1980.
Dodds was always in the right place at the right time and McLean saw him as an essential member of his team.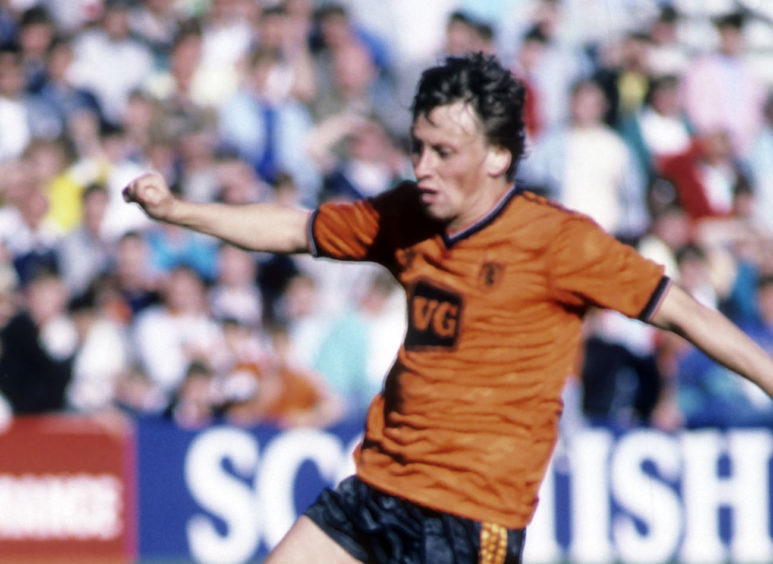 PAUL STURROCK: Top scorer seasons 76-77 (17), 81-82 (24), 83-84 (20).
Quite simply, one of the greatest-ever United players.
It is no coincidence that the Tannadice men reached their dizziest heights when he was at his peak in tangerine.
Luggy was as likely to lay on on a goal for others as take a chance himself. He scored five times in one match against Morton in 1984.
He was on target once in the first League Cup win and twice in the second. He also, memorably, played the forward pass that led to Ralph Milne's fabulous chip against Dundee that set up the title victory.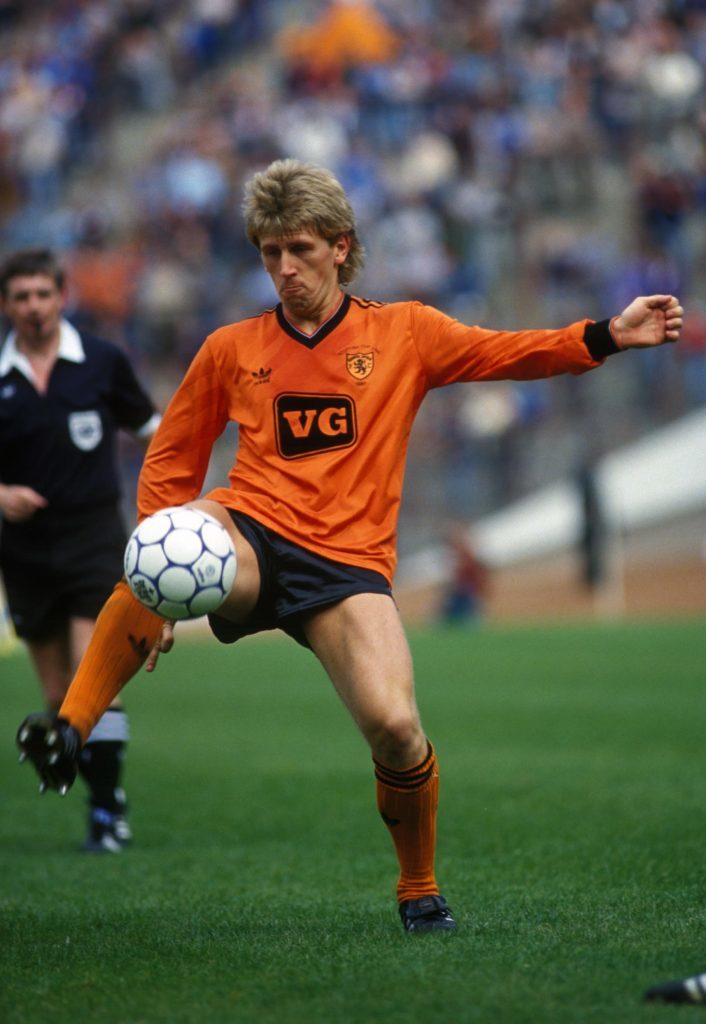 IAIN FERGUSON: Top scorer seasons 86-87 (28) and 87-88 (16).
A former Dundee and Rangers player, Ferguson was so good that he quickly won over United fans who may not have liked that career biography. It was, of course, his goal for the Dens men that made the league-clincher so nervy for many United supporters.
Ferguson, one of the cleanest finishers to play for the club, starred for United as they famously made their way to the final of the Uefa Cup in the 1986-87 campaign, scoring the second goal in the Nou Camp as they beat Barcelona and heading home against Borussia Monchengladbach in the second leg in Germany. He left to join Hearts in July 88 for a fee of £325,000.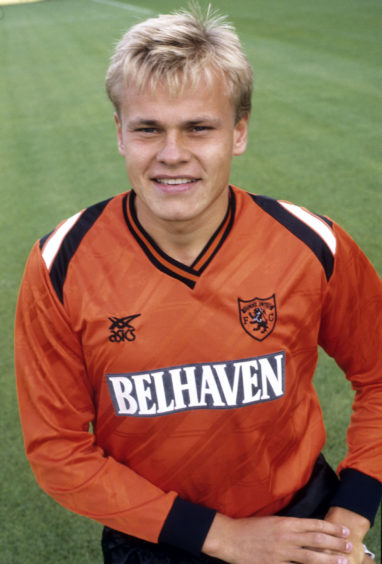 MIXU PAATELAINEN: Top scorer seasons 88-89 (17), 89-90 (9).
The big Finn was superb in the air and a huge hit with fans. Paatelainen would go on to manage the club during its relegation season but he should also be remembered fondly for his terrific contribution as a player.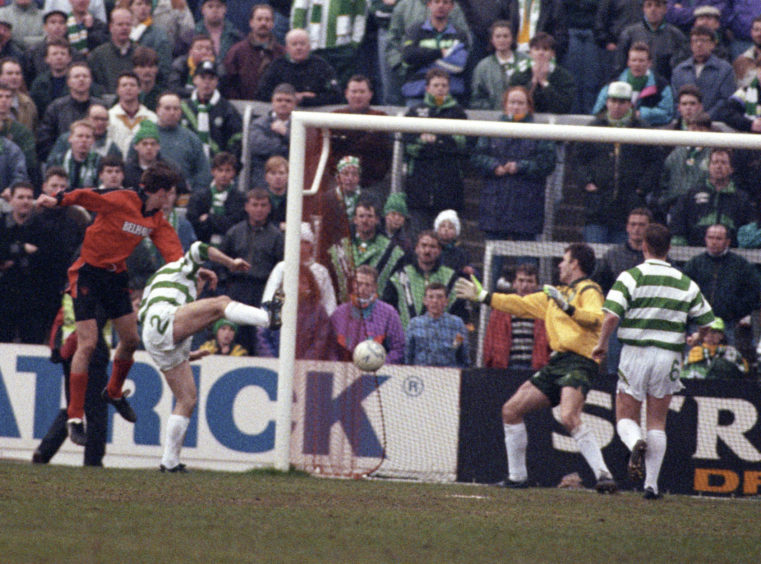 DUNCAN FERGUSON: Top scorer season 91-92 (16).
The now Everton coach looked a star straight away and it wasn't too much a shock when United cashed in to the tune of £4 million when Rangers bought him. Despite that fee, Ferguson wasn't too prolific while at Tannadice but fans still remember the big man him fondly.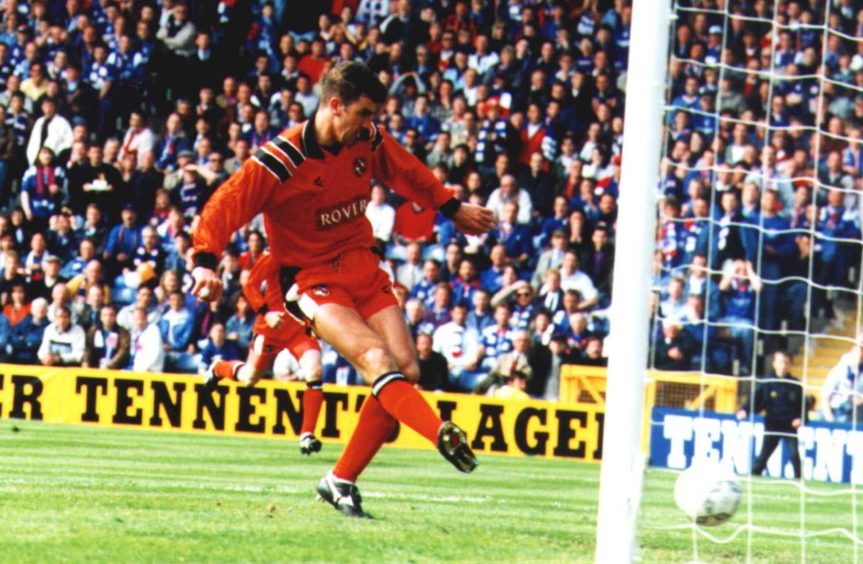 CRAIG BREWSTER: Top scorer season 1993-94 (20).
The likeable Dundonian, of course, scored one of the most important goals in the club's history – the winner in the Scottish Cup final against Rangers in 1994 that ended the club's Hampden hoodoo. Like Sturrock and Paatelainen, he would go on to manage the Tangerines. Probably one of the most popular ex-players around.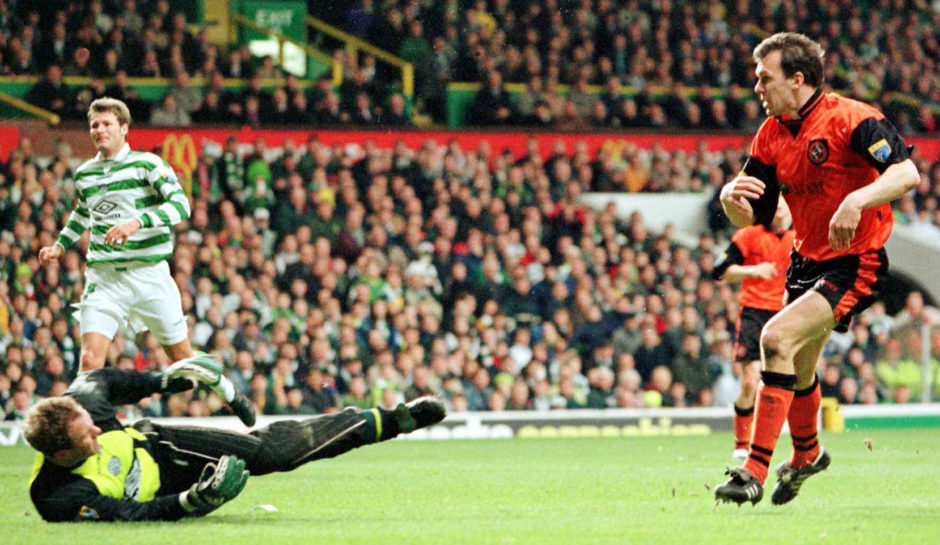 KJELL OLOFSSON: Top scorer seasons 96-97 (13) and 97-98 (23).
The giant Swede was brilliant in the air and not too shoddy on the ground either. He was a stalwart of the excellent side built by McLean's brother Tommy.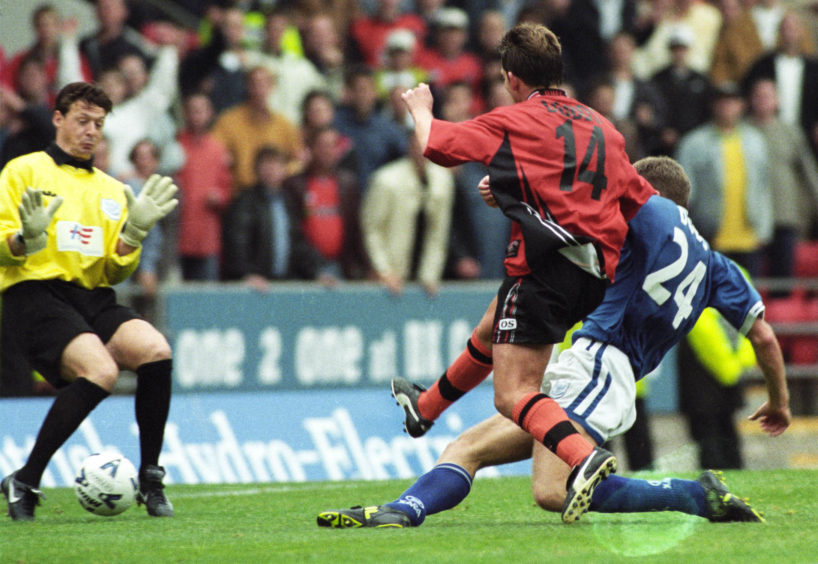 BILLY DODDS: Top scorer seasons 98-99 (17), 99-00 (10).
Like Iain Ferguson, he quickly won over any United fan worried about his Dundee past. Dodds joined the club in a swap deal that saw Robbie Winters head to Aberdeen and was an instant hit. Dodds was the star of the team when he was at Tannadice and was badly missed when he moved to Ibrox for a fee understood to have been £1.3 million.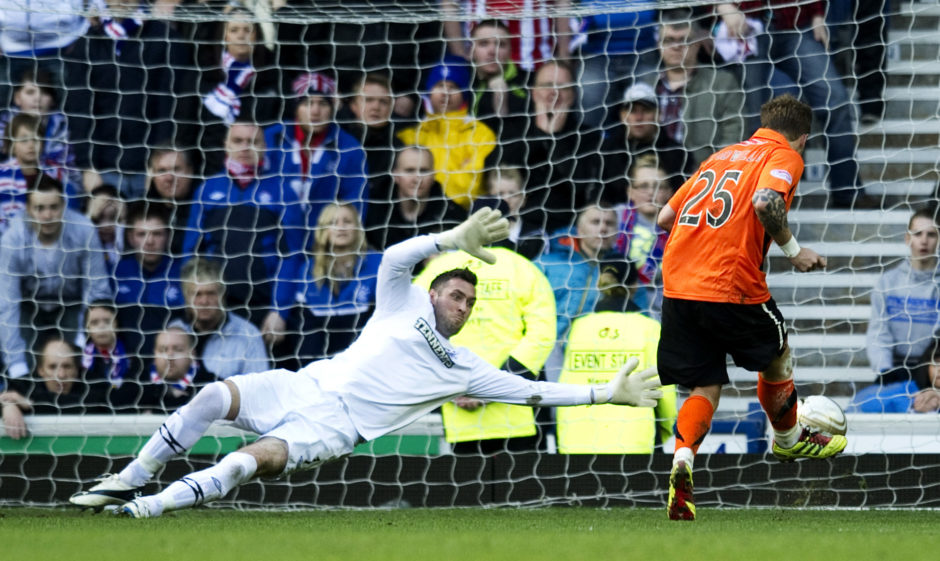 DAVID GOODWILLIE: Top scorer seasons 2009-10 (joint with Jon Daly) (13), 2010-11 (19).
Like Brewster, Goodwillie scored his most memorable United goal in a Scottish Cup final win. His lob got the Tangerines going in the 2010 decider against Ross County, with Craig Conway's double making it 3-0 to Peter Houston's men. Got a big-money move to Blackburn Rovers.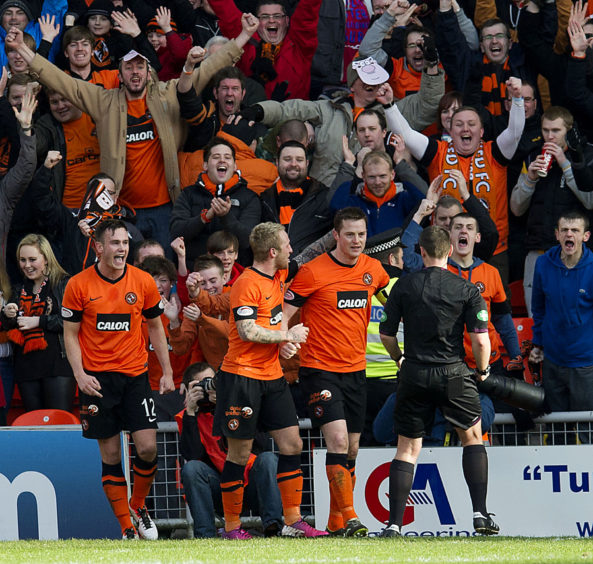 JON DALY: Top scorer 2009-10 (joint with Goodwillie) (13), 2011-12 (22).
The Irishman was a key player of the Houston era at Tannadice and went on to captain the side. Daly was in the Scottish Cup-winning team and his 22-goal tally was the best until Shankland arrived on the scene.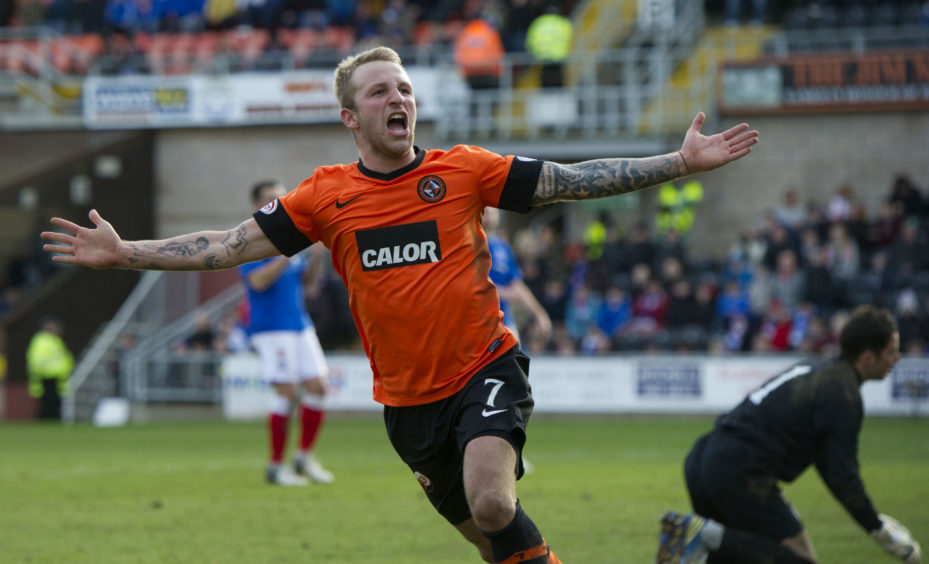 JOHNNY RUSSELL: Top scorer 2012-13 (20).
A product of the United youth system, Russell was a fans' favourite and the perfect replacement for Goodwillie after he moved south. The Scotland international is now grabbing the headlines in the United States with MLS side Sporting Kansas City.