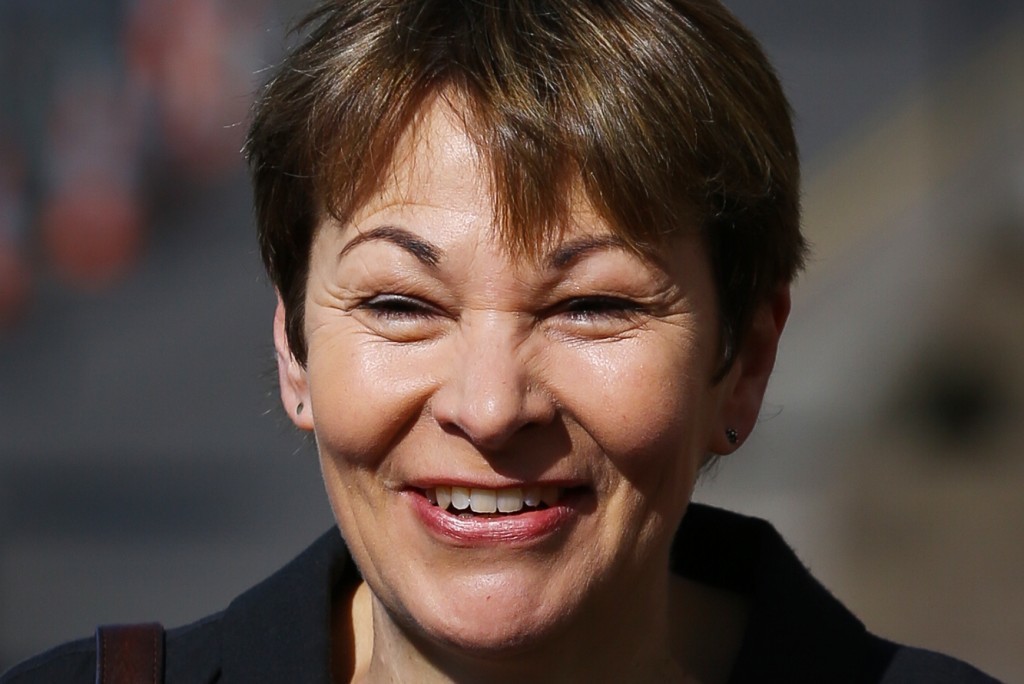 The UK's only Green MP has said fracking could be "a decisive issue" in next week's Holyrood election as she criticised the SNP for its "mealy-mouthed moratorium" on the controversial gas extraction method.
Caroline Lucas has been on the campaign trail in Scotland, joining anti-fracking protesters and Scottish Green activists in Falkirk.
The party wants to see an outright ban on hydraulic fracturing which is used to recover shale gas from the ground.
The SNP advocates a moratorium on the practice in Scotland while further evidence into its environmental impact is gathered while Scottish Labour recently announced it would implement a ban.
Ms Lucas said: "I think fracking could well be a decisive issue for many people when they come to cast their vote, and when they look at it they will see the Greens have been opposed to fracking from the beginning.
"We haven't got just a slightly mealy-mouthed moratorium, we haven't got people who have just come to a ban late in the day.
"Right from the start, the Greens have been saying that we need to leave around 80% of fossil fuels in the ground to have any chance of avoiding the worst of climate change."
She added: "A moratorium pre-supposes that there is more evidence we are searching for to find out whether fracking is dangerous – our position is it is absolutely clear that to be going after yet more fossil fuel reserves at this time … is just deeply irresponsible."
Ms Lucas said the Greens' stance on the issue could tempt SNP supporters who back a ban on fracking to give the party their regional list vote on Thursday.
"I do think that we could be attracting SNP supporters to vote Green on regional list vote," she said.
"People have got the option now to elect politicians to make sure fracking doesn't happen in Scotland."
She added: "I think the exposure that the Greens got during the referendum campaign has really put us on the map and there is a real sense now that the Greens are a very viable option, and more and more people are looking to the Greens for some bold policies to shake up Holyrood."