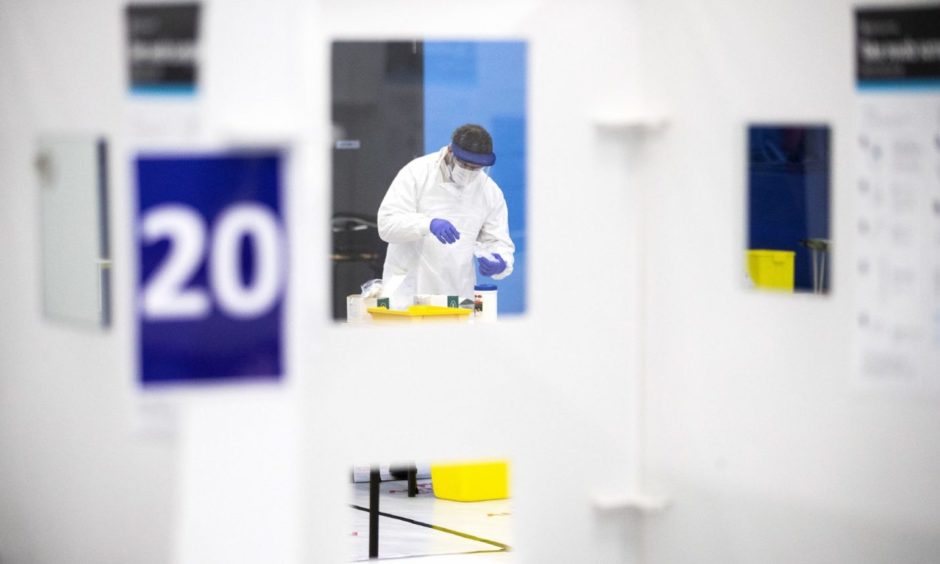 The latest figures from the Scottish Government show 100 people tested positive for coronavirus in the past 24 hours across Tayside and Fife.
Across Tayside, 53 cases of the virus were confirmed and 71 people are being treated in hospital after recently being diagnosed.
In Fife, 47 cases have been detected, 40 Covid-19 patients are receiving hospital treatment and seven of them are in intensive care units.
Coronavirus in Scotland – track the spread in these charts and maps
Today's update from the Scottish Government shows the total number of confirmed positive cases has risen by 746 to 94,689 in the past 24 hours.
A further two people have died after contracting the virus. Scotland's death toll is now 3,722.
A total of 1,049 people were in hospital as of yesterday with a recently-confirmed case of Covid-19 – and 76 of those are in intensive care.
Since the start of the outbreak, 1,176,973 people in Scotland have been tested at least once. Of these people, 94,689 have tested positive and 1,082,284 were confirmed negative.
---
The latest coronavirus news
Exams 2021: Parents fear children will fall short of deserved grades and half want exams cancelled
Christmas school holidays: Decision coming on extended break
Dundee pub becomes first in Tayside and Fife to lose licence for coronavirus breaches