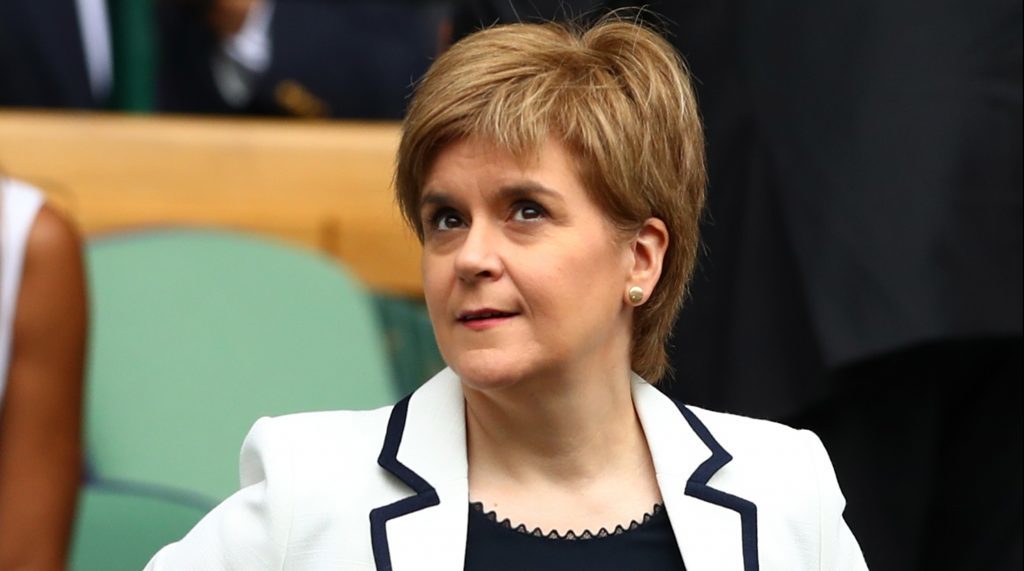 Scotland's Brexit minister had to wait 36 hours for his opposite number in Westminster to return a call to his "hotline", Nicola Sturgeon has claimed.
Tory minister David Davis, who heads up the UK department for leaving the EU, set up the direct communication link to include devolved administrations in forging a UK-wide approach to negotiations with Brussels.
But the SNP leader told MSPs on Thursday that her Brexit minister Michael Russell did not have his call returned for more than a day.
The UK Government has disputed Ms Sturgeon's version of events.
Speaking at First Minister's Questions, she said: "Michael Russell's office called that hotline this week. He called it just before midday on Tuesday.
"It took until after 6pm yesterday to actually get David Davis on the hotline – 36 hours.
"So yes there is now a telephone line we can call, it's just currently not very hot."
A high-level meeting on Brexit was held in London on Monday between Theresa May and leaders of the UK's devolved administrations.
Ms Sturgeon told FMQs said she is "no clearer" today about the Brexit the UK Government is seeking than she was when she walked into the meeting.
Earlier at Holyrood, Scottish Secretary David Mundell told journalists that the SNP Government's engagement in the process had been lacklustre.
He accused Sturgeon's administration of failing to bring forward detailed proposals for securing Scottish interests in Brexit.
A spokesman for the department for exiting the EU said Ms Sturgeon's claims are "not correct".
"The Scottish Government asked for a call to be arranged for yesterday (Wednesday) morning and the Secretary of State spoke to Mike Russell later in the day, as soon as his diary allowed," he said.
"We have been clear that we want a constructive dialogue with the devolved administrations."
Meanwhile, opposition parties pounced on a damning Audit Scotland report on the NHS, which was published on Thursday.
Anas Sarwar, Scottish Labour's health spokesman, said it was "the worst report since devolution on the state of the NHS".
The annual review assessed the financial performance of the NHS and found it was plagued by rising costs, staffing difficulties and ambitious savings targets.
The NHS Scotland budget has increased to more than £12bn under the SNP amid 5% budget cuts from Westminster, Ms Sturgeon said.
She added the SNP has also overseen an increase of 11,000 staff for the health service.