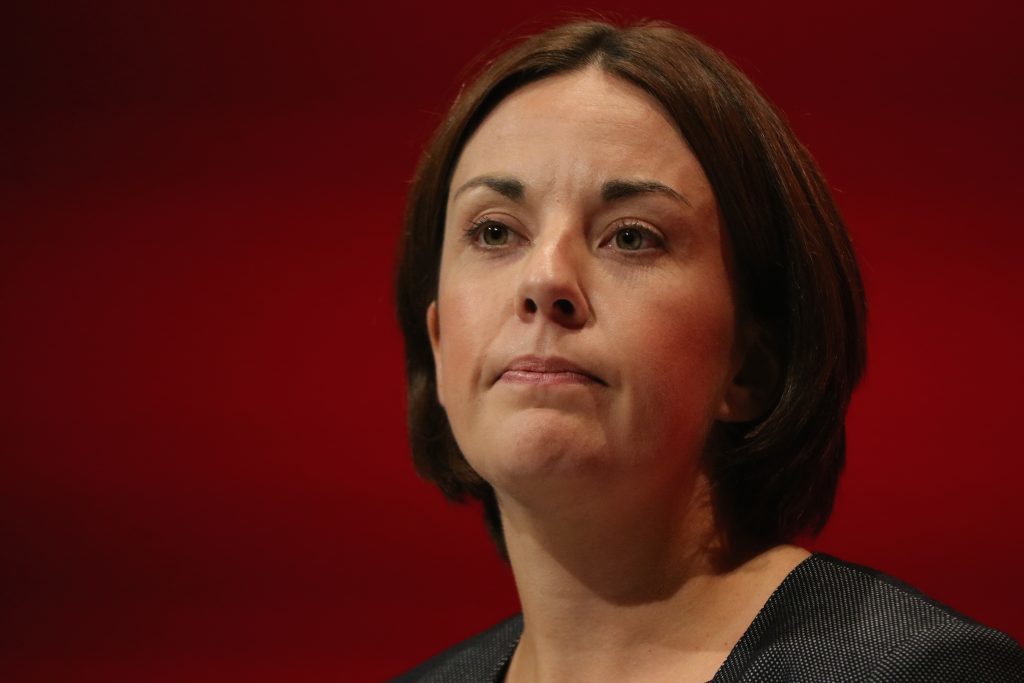 Kezia Dugdale issued a "cast iron guarantee" to oppose Nicola Sturgeon's demands for another independence referendum.
The Scottish Labour leader said the pursuit of a new constitutional ballot meant education, health and the economy had been "sacrificed on the altar of a dogmatic, nationalist agenda".
Her manifesto, which she launched today in Edinburgh, warns a £15bn hole in an independent Scotland's finances would hit the poorest and most vulnerable hardest.
Unveiling the Scottish Labour manifesto ahead of the general election, Ms Dugdale said: "In these 120 pages, you'll find our cast iron guarantee that we will oppose a second independence referendum.
"The Labour party – built on solidarity and co-operation – could never support taking our country down such a divisive path again."
The Tories sought to undermine Ms Dugdale's pro-Union credentials by publishing a dossier which they claim shows Labour is "weak and divided" on the constitution.
John Lamont, for the Scottish Conservatives, said: "Labour may pretend that it opposes a second referendum on independence.
"But not only do a series of candidates for next month say the complete opposite, Corbyn himself has said he's 'absolutely fine' with it."
Scottish Labour's election prospectus also confirms plans to raise taxes for the richest in society, which refers to increasing the top rate of tax from 45p to 50p.
It rules out rises to individuals for National Insurance contributions and VAT.
Ms Dugdale said at the launch she will adopt the same income tax proposals that the public rejected in the Holyrood elections of last year, in order to invest in public services.
That includes a 1p hike in tax for basic ratepayers, which includes those paid below the starting salary of a nurse.
Angus Robertson, the SNP's depute leader, said: "This manifesto launch shows once more Kezia Dugdale's desire to hit the poorest in our society with a bumper tax bill – seeking to raise the tax burden of those on the lowest incomes.
"Labour cannot pretend to support ordinary workers when at the same time they want to hit them with a fresh tax bombshell – something even the UK Labour party have avoided."