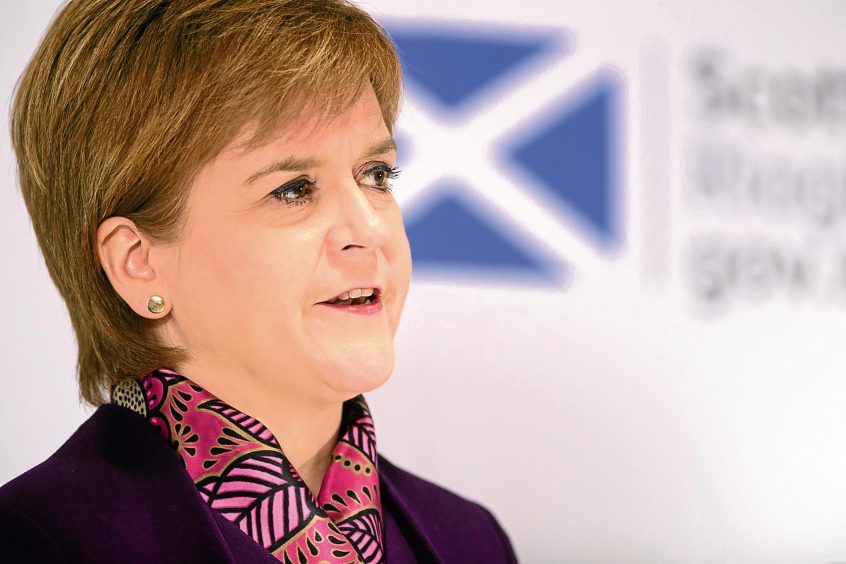 Nicola Sturgeon has demanded the full publication of a Whitehall study that reportedly concludes the UK will be worse off no matter what Brexit deal is secured.
The analysis by the Department for Exiting the EU reveals that leaving the UK would lead to a slowdown in growth of up to 8% over the next 15 years.
The document, which was leaked to Buzzfeed News, has widened divisions in the Conservative party on the direction of Brexit talks, as pressure on Theresa May over her premiership intensifies.
Even if the UK is able to negotiate a comprehensive free trade agreement – as the PM hopes – it estimated growth would be down 5% over the next 15 years.
That would rise to 8% if Britain left without a deal and was forced to fall back on World Trade Organisation (WTO) rules.
Alternatively, if the UK were to retain access to the single market through membership of the European Economic Area the loss would be just 2%.
Mrs May tried to downplay the study saying it was "initial work" by officials which had not been signed off by ministers.
But Ms Sturgeon said the revelations a "devastating leak" and a "watershed moment in the Brexit negotiations".
Calling on full publication of the economic assessment, the First Minister said: "The UK Government's own analysis makes clear that leaving the EU will, in all circumstances, harm the economy of every nation and region in the UK – and underlines the case that remaining in the single market and customs union is the best way to minimise that economic harm.
"When the Scottish Government published our own impartial analysis a few weeks ago, showing an extreme Brexit could cost each person in Scotland £2,300 a year, the Tories accused us of scaremongering – now we find out that behind the scenes they agreed with us."
Labour is also seeking to force the Government to release its latest assessment of the impact of Brexit on the economy through a binding Commons vote.
A Number 10 spokesman said: "At the beginning of Cabinet, the Prime Minister noted media coverage of a report purporting to show the impact of Britain leaving EU.
"The PM said this was initial work, not approved by ministers which only considers off-the-shelf scenarios.
"No analysis was made of the bespoke agreement we seek as a matter of Government policy."
Iain Duncan Smith, a Tory pro-Brexit MP, said the leak was "highly suspicious" and previous forecasts about the impact of Brexit had proved to be "completely wrong".