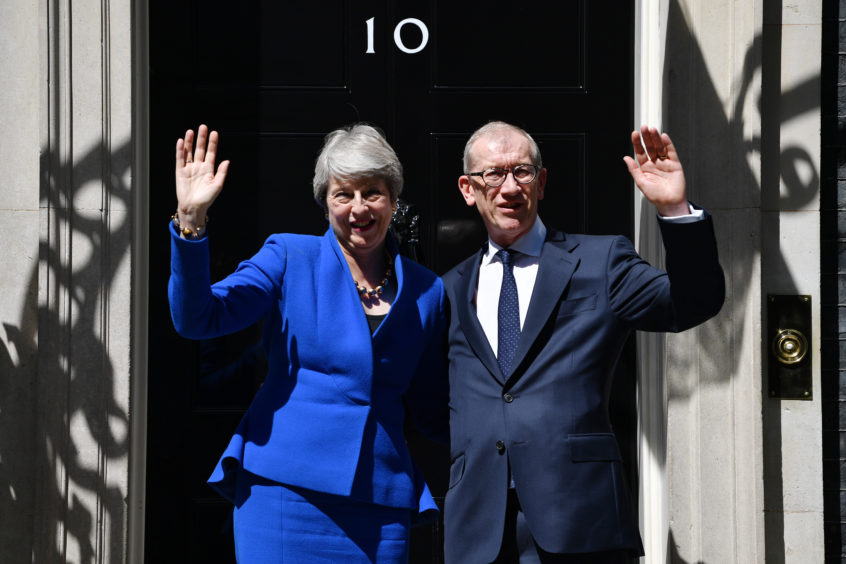 Theresa May enjoyed the longest Prime Minister's Question Time on record as she departed for the back benches on Wednesday afternoon.
The former Prime Minister spent 64 minutes answering questions from the leader of the opposition Jeremy Corbyn and his counterparts in the Lib Dems and SNP – Jo Swinson and Ian Blackford.
Following her hour-busting session, Mrs May received a round of applause from members of her party, the DUP and Lib Dem MPs.
Mr Corbyn and the SNP did not clap as she made her way from the front bench back to 10 Downing Street. From there, she travelled to Buckingham palace and a meeting with Her Majesty the Queen, where she tendered her resignation as first lord of the treasury.
As a parting shot to her Commons opposite, she said she had recognised her time as leader had come to an end and questioned whether Mr Corbyn should do the same.
Mr Corbyn paid tribute to Mrs May's "sense of public duty" and asked if she would join outgoing Chancellor Philip Hammond in helping him "oppose the reckless plans of her successor".
He then used his questions to highlight Government failures and asked if she has any regrets.
Mr Corbyn also called for Mr Johnson to call a general election in his first act as prime minister, to "let the people decide their future".
He said:  "Given her successor has no mandate from the people, no mandate in which to move into office, doesn't she agree the best thing the right honourable member for Uxbridge could do later on today when he takes office is to call a general election and let the people decide their future?"
SNP Westminster leader Ian Blackford said Mr Johnson had "no mandate in Scotland" and urged Mrs May to back a cross-party motion to prevent the Commons being shut down before November to force through Brexit.
One of Mrs May's final acts as Prime Minister was to receive the resignations of Philip Hammond, David Gauke and Rory Stewart from their Cabinet roles.
Her effective deputy prime minister David Lidington also announced he was standing down from the Government.
Mrs May's farewell speech in Downing Street was interrupted by a cry of "stop Brexit" from a protester outside – in reply she quipped: "I think not."
But she made clear her desire for Mr Johnson to seek a deal on Brexit, having previously warned about the risks of a no-deal departure.
Flanked by husband Philip, she said: "I repeat my warm congratulations to Boris on winning the Conservative leadership election.
"I wish him and the Government he will lead every good fortune in the months and years ahead.
"Their successes will be our country's successes, and I hope that they will be many.
"Their achievements will build on the work of nearly a decade of Conservative or Conservative-led government.
"During that time our economy has been restored, our public services reformed, and our values defended on the world stage.
"Of course, much remains to be done – the immediate priority being to complete our exit from the European Union in a way that works for the whole United Kingdom.
"With success in that task can come a new beginning for our country – a national renewal that can move us beyond the current impasse into the bright future the British people deserve."