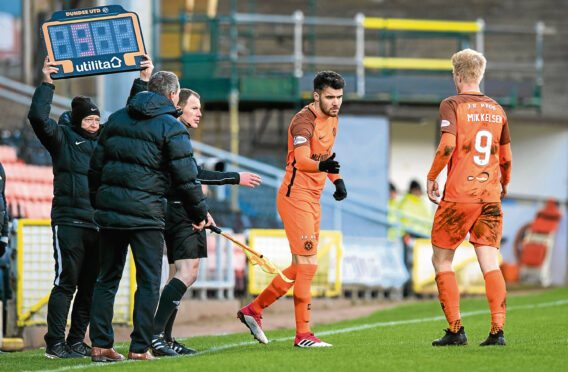 It seemed like a nightmare at the time but, looking back, Scott Fraser believes cracking his metatarsal for a second time in nine months at the end of last year was a lucky break.
And the 22-year-old aims to show that by helping Dundee United back to the Premiership.
Despite initially being ruled out for the rest of the campaign when he hobbled off in the late December defeat at St Mirren, Fraser returned to action as a sub against Inverness last Saturday.
He got more minutes when he came on in the disappointing loss against Queen of the South on Tuesday and now he's setting his sights on quickly working his way back into Csaba Laszlo's starting line-up.
"When I got my first scan after the injury, they told me that was the season gone because it was quite bad," Fraser said.
"Then I got another scan and it didn't look so bad, so I'm delighted I'm fit this soon.
"I hadn't actually broken the bone again, the screw that was put in after the first time I injured the foot had cracked a bit of the bone that wasn't properly healed.
"They took the screw out and I got a bone graft which was the best thing for me. When I got my cast off after four-and-a-half weeks, I felt right then I could be back playing.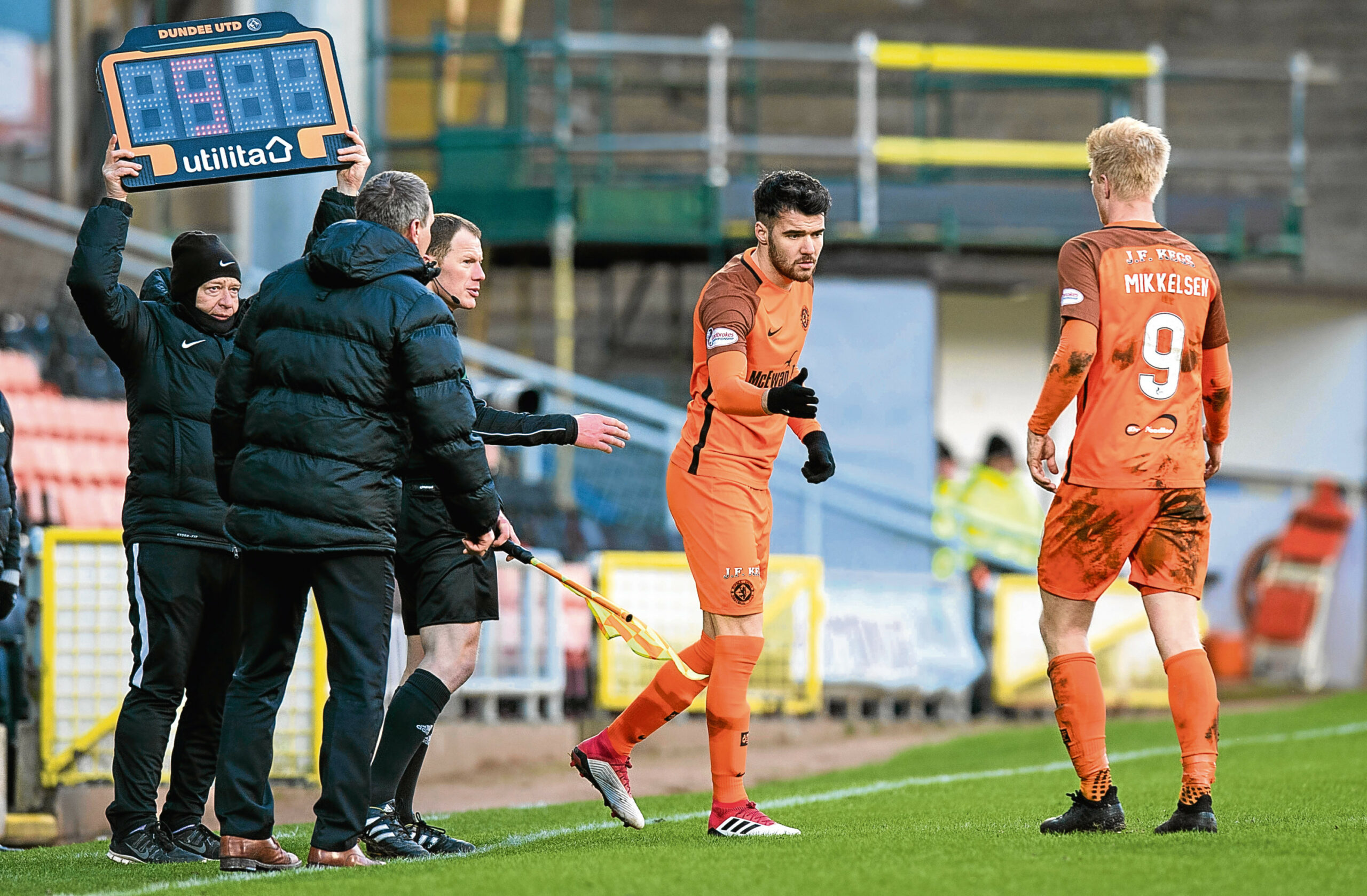 "There was no pain and I was able to bear weight right away.
"It might have been a lucky break this time because I was going to have to get the screw out at some point, so now I have and, touch wood, that's it.
"After I first broke it last March, even if I was getting a rub on my foot I could feel the pain because of the screw but this time there has been nothing at all."
With 10 games of the regular season to go and play-offs to follow, he's now looking to show the pre-Christmas form that helped United challenge at the top of the Championship.
Most fans would agree he's been a massive loss to the Tangerines and will be looking to him to be the man who makes the difference in matches. That's a challenge he relishes.
"It'll take a wee while to be ready to start games but I'm getting there. Last Saturday when I came on at Inverness, I had a couple of hefty tackles and that was probably the best thing that could happen," he added.
"When you go into your first game back there's always that bit of doubt the injury has healed, so when you do come through the first couple of real tackles it's a confidence boost.
"And once I'm fully match fit, if people are looking to me to win games that's fine — I like that expectation.
"I like to try and be the main man when I'm playing, so that's a responsibility I want to take on and show I can be.
"The gaffer has explained what he wants from me and the aim is to do that and help the team."
With his contract up at the end of May, the other issue surrounding Fraser is where he'll be playing his football next term — and Hearts are known to be interested.
All that's on his mind, however, is helping United to get to the top flight.
"I will need to start thinking about my future at some point, I know that. We were speaking about it towards the end of the year but then I got injured again and it was put on the back burner.
"I'm sure it's something I will be discussing in the weeks ahead but the most important thing for me right now is playing games and helping United."