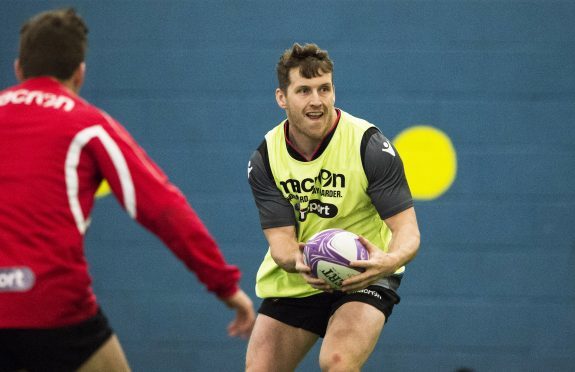 Duncan Hodge has seen and coached Mark Bennett and Matt Scott at every level from when they were schoolboys right up to the Rugby World Cup, so he's as enthused as anyone about seeing them back to their best form.
Injuries and other factors has meant the two Edinburgh centres have had a disrupted time in the last two years, but they've been outstanding for the capital side so far in the Guinness PRO14 this season, and Hodge is enjoying seeing them back in tandem.
"I've coached Mark since he was about 17, I used to go through on a Monday night to the west to coach him," said Hodge, now backs coach at Edinburgh. "Same with Matt, I used to coach him out there on the Murrayfield back pitches when he was a young 10, about 17 years old, 12 years ago.
"I know these guys pretty well and know how frustrated they have been, and to be fair we have been as well. We have not seen the best of them over the last couple of years and it is nobody's fault, just the way it has been.
"It is nice to see them back functioning and nice to see the guys behind them pushing them hard as well. They know it is competitive with JJ (James Johnstone), Chris Dean and George Taylor, another who has come in and done really well."
Bennett in particular has launched this season looking like the player who was a first choice for Scotland through the 2015 Rugby World Cup, when Hodge was Scotland's backs coach.
"We've seen glimpses of Mark back to his very best," he continued. "He is doing some great things, scoring tries and some of his work off the ball and distribution and decision making has been outstanding.
"We have not seen that form consistently in the last two years since he got injured a couple of years ago against England. We have not seen a month's worth of rugby in a row from him in that time, and it is not his fault, just the way it has been.
"It's been a tough couple of years for Mark and Matt in terms of injuries, and them having consistent run has helped them."
That might be slightly disrupted by the return of the internationalists from the old Cup, but last week Blair Kinghorn, Magnus Bradbury and Henry Pyrgos slotted back in fairly seamlessly in the rout of previously unbeaten Scarlets, and the rest will be re-introduced over the next few weeks, starting against Benetton in Italy this weekend.
"It's a tricky one, because all these guys have been away, we've not seen them for four months, and there's been changes," continued Hodge. It takes a bit of time to integrate them back.
"We got a bit lucky last week. Blair slotted in really well with very little training. Henry wasn't as bad, because he was with us, then he was called up. And Maggie picked it up at late notice.
"But it is a hard thing sometimes, transitioning them back, and it will be a hard thing to manage over the next two weeks, just when they go in, how much training we give them, that sort of stuff."
---

---
The protocols are being enacted because so many of the Edinburgh forwards played more frontline rugby in Japan, but they are all expected to be back before the European games in two weeks.
"We're two and a half weeks in since they got knocked out, so they've had that time off already and if you look around there was Sean Maitland, Duncan Taylor and Stuart Hogg playing, and Allan Dell was back.
"We've had some guys back, but Gregor (Townsend) is in charge of the protocols and we'll see them when they're ready."
They'll come back into an Edinburgh gameplan that has clearly moved on in the summer.
"With us, it was always the plan – the foundations were put in place, and I think everyone knew we had to go to the next level to change a few things," said Hodge.
"The foundations of what's been good about Edinburgh over the last two years are still there – that's not gone away, and the last thing we want is to erode that at all. As with every good team you've got to keep evolving – keep up with the times and try and get ahead of defences in my eyes.
"That's where the World Cup was actually very good for us, in that we had a longer pre-season to try a few things out and bed some things in. It's been good and we're starting to see a bit of fruit from that."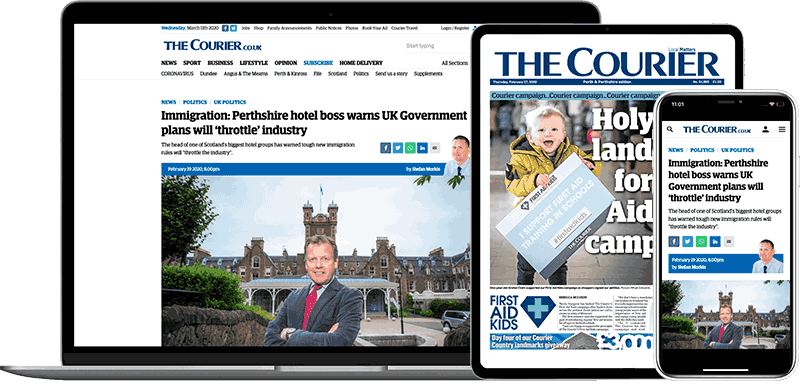 Help support quality local journalism … become a digital subscriber to The Courier
For as little as £5.99 a month you can access all of our content, including Premium articles.
Subscribe