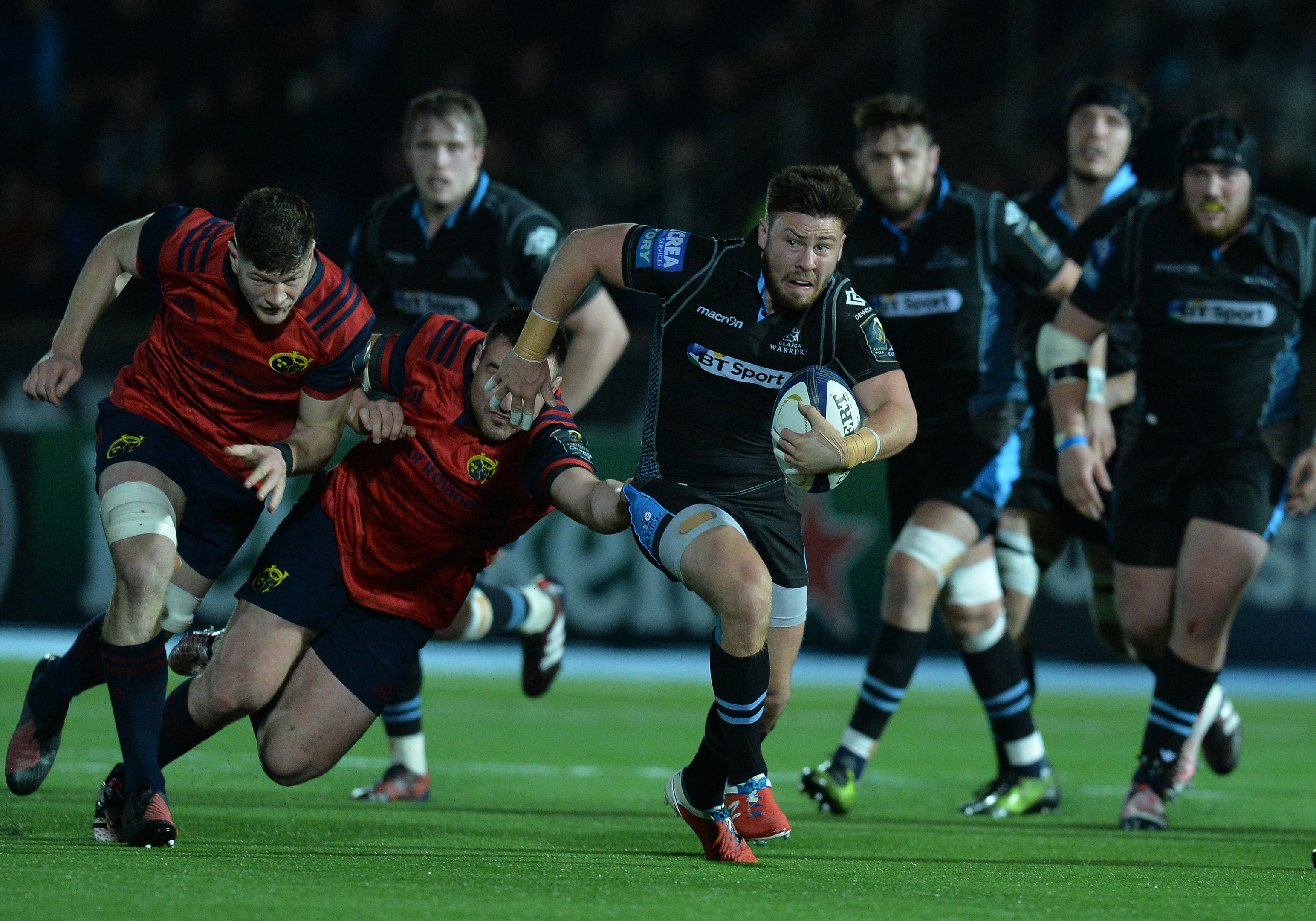 Five more internationals will augment Glasgow's squad for this week's trip to Zebre and Ali Price might not be far away, assistant coach John Dalziel revealed yesterday.
Price suffered a foot injury in the first game of the Rugby World Cup against Ireland and was sent home and expected to be out until December, but Dalziel said that the scrum-half could be ready to return for the opening game of Glasgow's Heineken Champions' Cup game against Sale Sharks at Scotstoun next week.
"Ali is a week to ten days away," he said. "He has a chance for Sale which is good, and he's worked really hard on his rehab.
"We had six internationalists filter in last week and another six this week. It's good to get that experience back and with that important game against Kings last week it was good for confidence as well. This week we have Ryan Wilson, Fraser Brown, Scott Cummings, Sam Johnson and Tommy Seymour available."
"It's massively important in terms of morale. We're not just talking about the Scotland guys, Niko Matawalu and DTH van der Merwe are guys with a great amount of experience playing for Glasgow and were at the World Cup playing for other countries.
"Having the 17 back is huge, there's a whole lot of quality in there and experience. With the guys who've been playing well here, the likes of Kiran McDonald, it's a really good mix."
With so many missing, key areas of the team were short of bodies and the cohesion has returned.
"Our 10s are Adam (Hastings) and Pete Horne who covers both here and for Scotland, and any team would miss Price and George Horne," continued Dalziel.
"On Friday it was good to have George give us a little zip in there. "There has been a lot of good performances in the games so far both in the pack and the backline, so just to have those guys linking it together made for a much more complete performance."
The last to return will be Jonny Gray, and although Dalziel wants him in the forward mix, he recognises there's a long-term view.
"He's still a young lad and he's crammed a lot of rugby into a short space of time, long seasons, tours, World Cups and all," added Dalziel.
"Physically the way he plays the game he's huge, you see the stats he comes up with, the tackle counts, and the amount of bone on bone collisions he has in a game.
"So it's always been a long term plan, we need to keep our youngsters fresh mentally and well as physically.
"He's got a lot of work to do in a Glasgow and Scotland shirt for the rest of the season. We'll see him a couple of weeks."