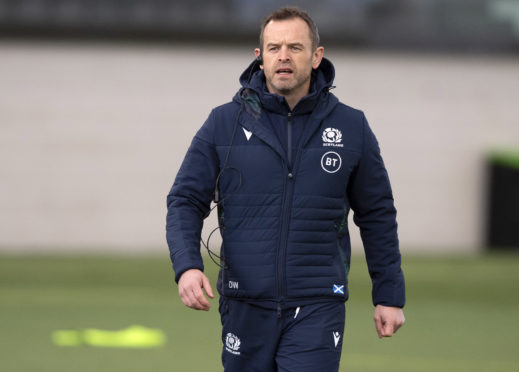 The Glasgow Warriors take a step into a real unknown as they begin their Guinness PRO14 2020-21 season at Connacht at the weekend, and it's not just what to expect from Galway's famously varied weather his time.
There's the first trip outside Scotland since lockdown, playing a competitive league game without a proper preparation game for four weeks, and the teething issues of a new head coach working his philosophy into a long-established team.
Danny Wilson's predecessor Dave Rennie also started at Connacht, and won with Adam Hastings unveiling his potential in the very first game. The new head coach wants a slightly different approach to the Warriors' long-time policy of all-out attack, something he identified in the two games they played against Edinburgh back in August.
"One of the things I've talked about is our ability to improve our defensive record," he said. "At times it's being a bit more pragmatic, ensuring we get set-piece control and dominance where we can, and don't allow own goals like being turned over and being in trouble.
"I thought we did that better in the second Edinburgh game. We scored a really good try from our 22 so we know we can play at high speed, but we've got to learn when not to as well.
"The pleasing part for me was in that the Edinburgh scoreboard read three and we kept them to that and that's something we've got to get better at. If we score three or four tries we don't want to be losing those games in high-scorers. If we score three or four tries we should be winning games of rugby."
Glasgow have only had two full hit outs since the Edinburgh games, having a "mini pre-season" followed by two full-contact, as-live sessions of 25 and 40 minutes.
"We are not in the situation of being able to do full pre-season friendlies to get battle-hardened," he said. "It's a strange one for us because we've had the two games then a long four-week period which we didn't necessarily need to recuperate, we needed to keep going but that's the same for everyone.
"Connacht had a hit out against Munster I think this weekend just gone. They plays quite a bit of rugby, they're quite an expansive team.
"The two red cards they had (in the second restart game) against Munster made it quite a difficult game to analyse because you're watching them for the majority with 13 men. They're a good side, well coached but as much as you're dealing with the opposition you're also dealing with the conditions you face on whatever day you go to Galway."
Leone Nakarawa is now back in the country after delays and a family bereavement and is beginning his isolation period, but the Fijian lock is unlikely to play for Glasgow until December, Wilson agreed.
"Timing has not been great on many fronts there, the isolation and return to training only gets him fit and healthy to go into the Fiji camp for the Nations Cup," he said.
"The circumstances are understandable and these things can't be helped. First and foremost is that we support him through a tough period."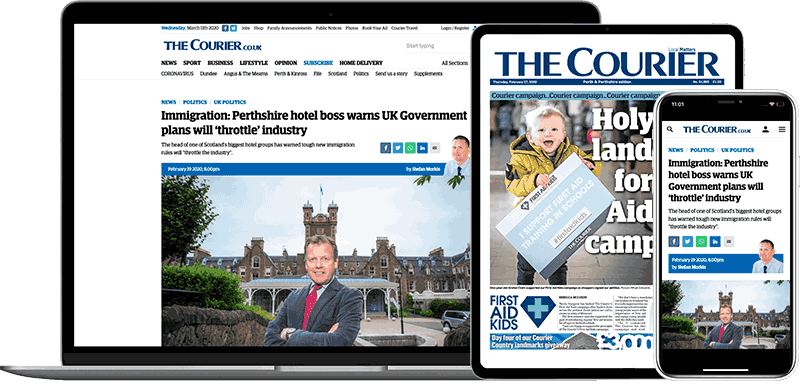 Help support quality local journalism … become a digital subscriber to The Courier
For as little as £5.99 a month you can access all of our content, including Premium articles.
Subscribe