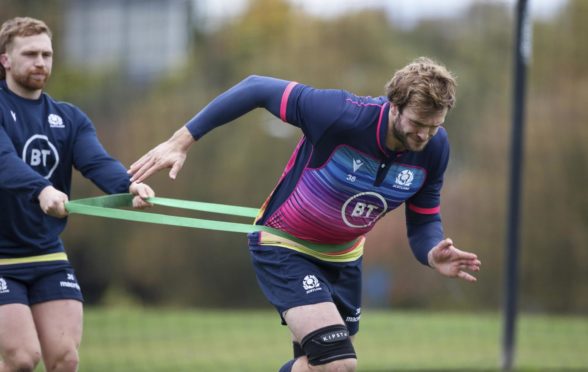 Richie Gray wasted no time in confirming that he was back in the Scotland international fold when he got Gregor Townsend's text on Sunday.
The experienced lock has had an elongated estrangement of sorts from the Scotland camp – mostly due to injuries, but also his decision not to commit to Scotland's Rugby World Cup campaign last year.
There were very good reasons for that, but there were also no bridges to rebuild for the 31-year-old, who returned to Scotland from a long spell in France to re-join his home town club Glasgow Warriors this summer.
"There wasn't even a question," he said from Scotland's camp. "Gregor sent me a text on the Sunday night to say I was involved and I texted back straight away to say that I can't wait to be a part of it. It is just great because I'm in a far better place than I was World Cup time.
"It was pretty simple really, my son was born in May and the camp was two weeks after that, and I wanted to be around for my wife and my son.
"To go away for the World Cup, that would have been a few months that requires a lot, and I just didn't feel I was in the best place to offer that. And, also, I had just come back from injury, so probably also wasn't in the best place physically.
"Those two reasons were the deciding factors, and Gregor understood."
There was always the chance that Scotland and Townsend would move on, and Gray accepted that possibility.
"I wasn't sure how things would be after the World Cup, and you never know what is going to happen, so there was a period after the World Cup when I thought that it might have been it all over," he said.
"Fortunately, I was able to get back to Glasgow Warriors – which I am very thankful for – and now I have been invited into this environment, so the chance is there again and it is just about taking the opportunity."
He and Townsend kept up the dialogue – he wasn't available for the Six Nations just past because of another injury – and passing chats when Townsend came to Warriors' training sessions confirmed that Gray was still part the coach's plans.
Two years away has made Gray conscious of how much he missed the squad environment.
"I've really enjoyed being back," he said. "I wasn't sure how I would feel coming into things but you definitely miss it. Who knows what will happen next week but you miss the build-up to international matches.
"Every player wants to play international rugby. What I have left over? I'm not sure. I think I can offer something, that's why I'm here.
"Who knows what will happen over the next couple of weeks. There are some cracking second rows and some other guys who could still be added. I am enjoying my time here and will do what I can."
Ideally, of course, he'd like to reunite his partnership with brother Jonny in the second row, which was always Vern Cotter's favourite pairing during his time as Scotland head coach, but that'll have to wait at least a couple of weeks with the younger Gray playing two finals with new club Exeter Chiefs.
"It will be a proud moment for the family seeing Jonny run out in the European final. I'm really looking forward to the game.
"He's gone down just in July and slotted in really well – it looks like he has been there for years. Now he is challenging for a European cup and the following week he is going to be challenging for a Premiership title. I am hugely proud of him."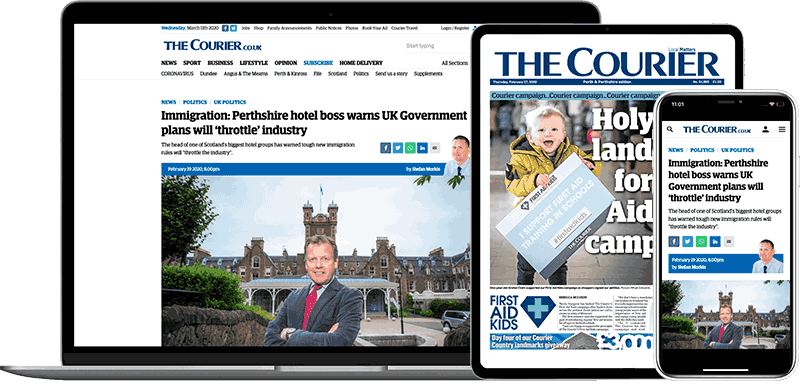 Help support quality local journalism … become a digital subscriber to The Courier
For as little as £5.99 a month you can access all of our content, including Premium articles.
Subscribe