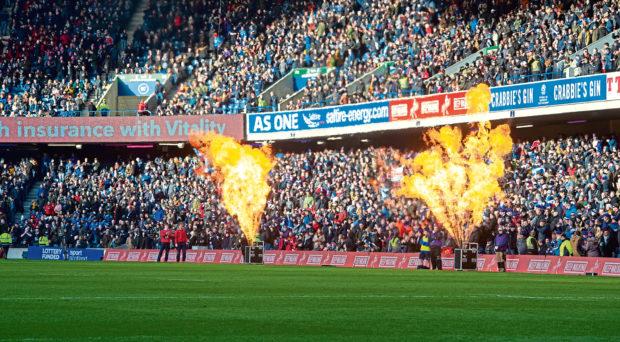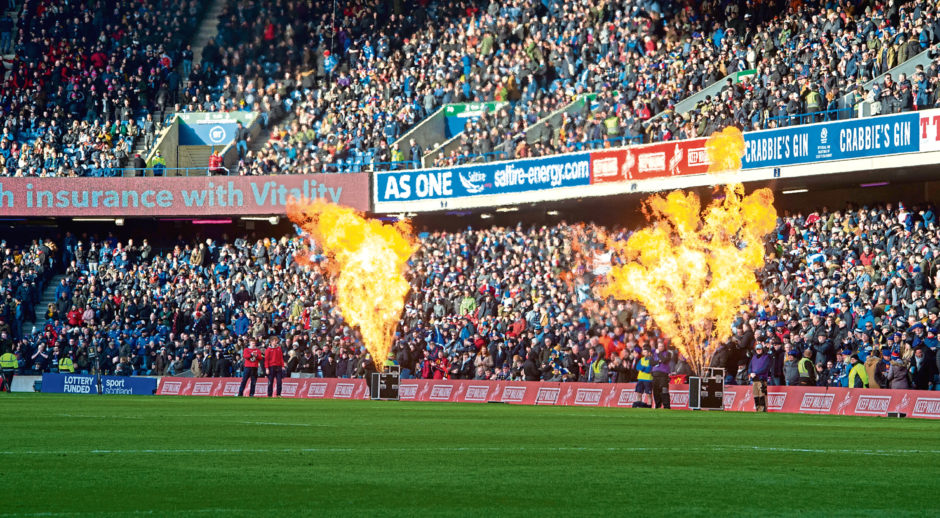 Well, it was clear that Scottish Rugby would have to recoup their massive losses from the Covid-19 pandemic in some way, and the new ticketing structure for international games at BT Murrayfield would appear to be the method.
Unlike the multi-tiered pricing that has proved so popular that the stadium is habitually sold out match after match, the new streamlined system has more than half of the tickets selling at over £100 for the spring Six Nations games against Wales and Ireland.
Under the old system, buying effectively a season ticket for home games meant you could get a decent adult seat for about £40 a match. That was a good deal, given all the other stuff that goes on to keep you entertained even when the rugby's poor.
Now that reasonable ticket price will more than double, and into the bargain there's no concessions at all, which means that kids will pay the same as adults.
In addition, just to get on the "ballot" for tickets – nice way to try to create a demand – you have to pay a non-refundable fee of £34. More than 10,000 have signed up to this already, and this largely when it looked like we weren't going to get any spectators for the games at all.
Rugby internationals have become something of a hot ticket in recent times. Scottish Rugby have built the biggest average live audience per game of any sport in Scotland, and in addition it's a diverse and mixed crowd, with far more women than you see at most sports.
Clearly, given the audience for the pro teams and grassroots levels of the sport, the vast majority – I'd say as much as 50,000 of the 67,500 capacity – don't go to any other kind of rugby.
Perhaps these people love the product enough and there is such a demand for tickets that allows Scottish Rugby to cash in so lustily. Given that the product's about to leave free-to-air TV coverage, demand might actually increase, one supposes.
Maybe Scottish Rugby are taking the lead off the R&A, who upped ticket prices for the Open and took it off the BBC – and have seen their gate shoot up 20-30% at some venues.
But it's a risky kind of strategy. Having built a golden calf for themselves only for it to be stripped of its lustre by the pandemic, could they damage the brand by this extreme hike in prices?
If the vaccines do their work and we're all back to something resembling normality in the spring, the numbers still traipsing along from Haymarket to Murrayfield will be interesting to note.
The impossible situation in the PRO14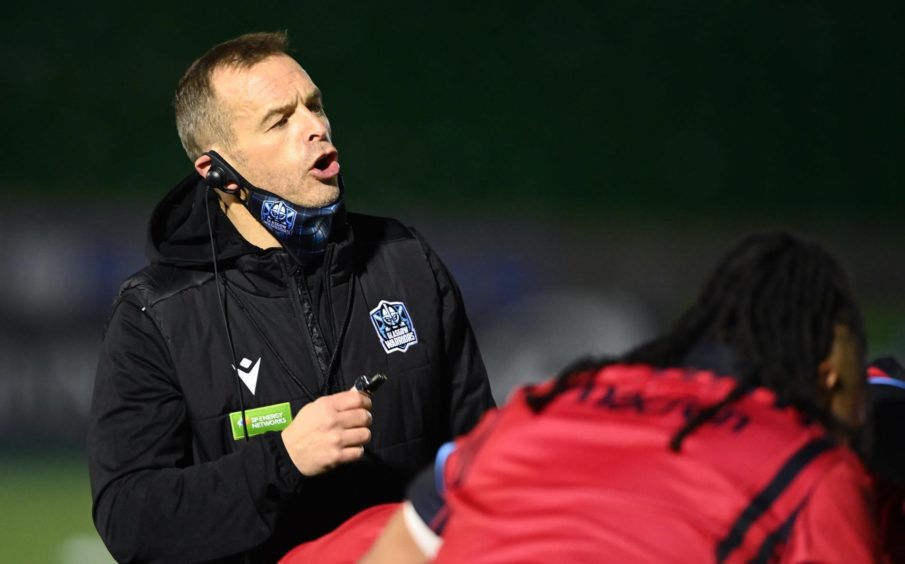 You had to feel sorry for Danny Wilson, the former Scotland forwards coach now in charge at Glasgow, when we spoke the other week.
Wilson, still getting his feet under the table at Scotstoun, had just been told that he wouldn't get any returns of his players deemed surplus to requirements from the 35-strong Scotland camp for the duration of the Autumn Nations Cup.
This situation escalated in the bye week after the Wales game, according to Gregor Townsend. A covid infection scare of Ospreys players after their game against Glasgow meant some Warriors had to isolate and were not available to the Scotland camp at Oriam or to Wilson at Scotstoun for a few days.
The risk of those kind of infections occurring is one of the reasons for Scotland keeping players like Huw Jones, Nick Grigg and George Turner when they'd otherwise be released back to the depleted Warriors.
The other issue is the PRO14's policy of more Sunday games and the new Monday night games, which is perfectly fine for the plentifully resourced and well-upholstered Irish teams, who have large squads from which to select.
For the Scots, the Welsh and Italians it makes it impossible for their international squads – who need 30 players for early week training – to return bodies for games at clubs where they're so badly needed.
Thus, Edinburgh were without frontline 23 players for their game against Cardiff Blues on Monday, and were probably fortunate that the opposition were similarly depleted. No such luck for Wilson and the Warriors, who faced an Ulster side missing only Jacob Stockdale, and were thrashed 40-15.
Covid is a issue in all of this, and that can't be helped. But those Monday games are a damned nuisance, and one assumes entirely at the behest of the league's broadcaster Premier Sports.
There's no crowds at games right now of course, but I cannot imagine that Edinburgh versus Zebre on a school night is going to be much of an attraction to anyone once we're back to normality.
Even Sunday games were so unpopular with the fans that recently only the Dragons down in Newport bothered with them.
The PRO14 gets pelters at the best of times for being little less than a developmental league. Making it even less convenient for international coaches to release players to play in the competition risks making it an irrelevance.