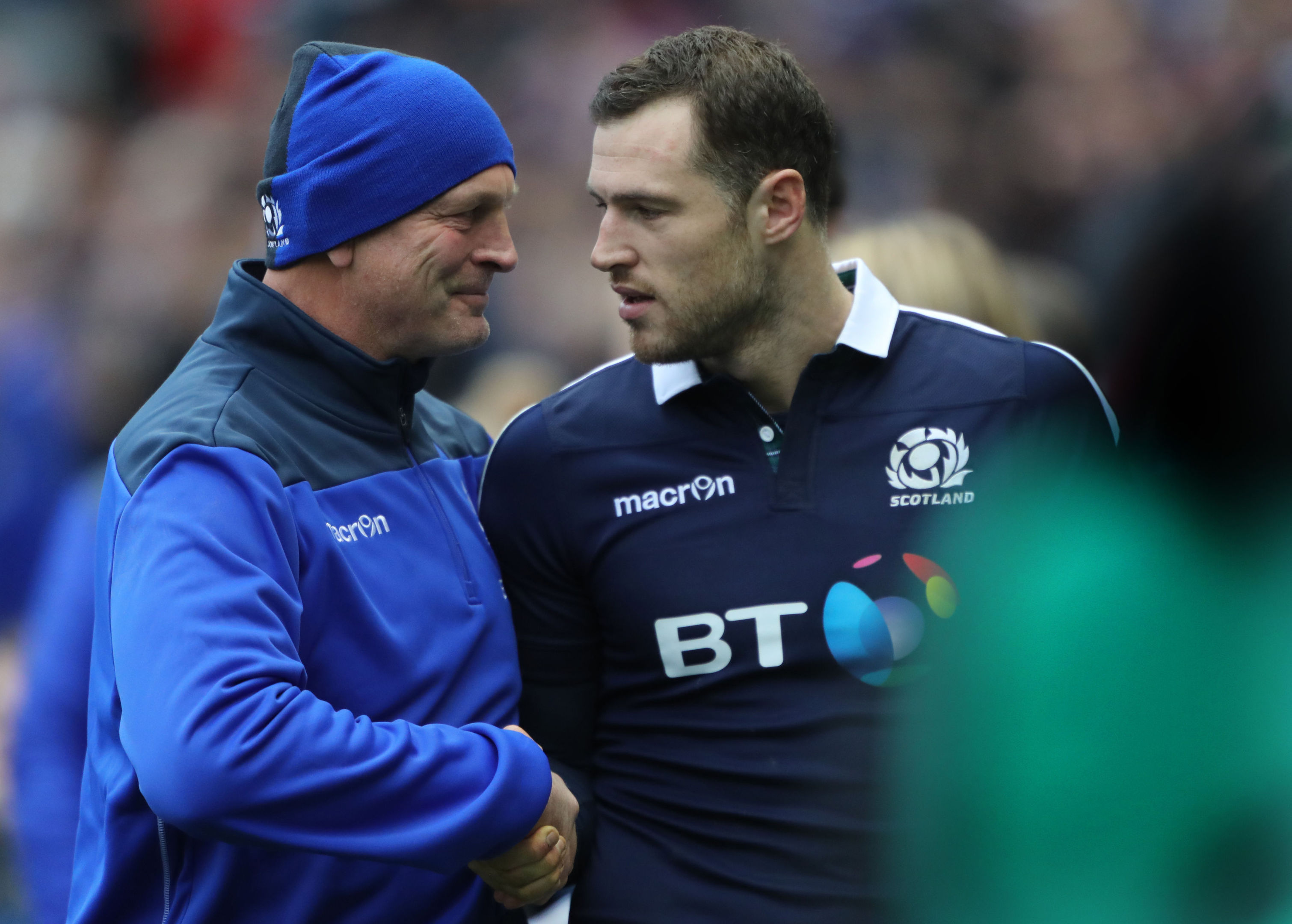 The head coach was the "Stern Vern" of jokey legend when it came to the decision but Tim Visser was rewarded for his outstanding performance against Wales by staying in for the Calcutta Cup game tomorrow.
Visser has a decent record with Harlequins at Twickenham – two wins there this season alone, and a standout try-scoring debut for the Barbarians when still with Edinburgh – but was only too aware that he might be supplanted by Sean Maitland as the Lions winger returned from injury.
"Vern didn't say anything, he was quite `Stern Vern' I guess," laughed the wing. "I kind of hoped I would stay in the team, I felt I'd done enough but at the end of the day you never know whether you have or not.
"I've been on the wrong end of decisions quite a few times with various teams so it's good to get another shot, and I'm really looking forward to it. I've a lot of very good memories playing at Twickenham, it's been a genuinely good place for me."
Visser plays his club rugby across the road from the big concrete cavern at The Stoop, and the team hotel is just 20 minutes from his house.
"It's kind of my neck of the woods at the moment," he laughed. "I think the English are probably pretending to be more confident than they are.
"Speaking to people in the streets they think Scotland have a realistic chance but even the players themselves aren't as cocky as they normally are, which is a good sign.
"But after all they have the track record, they have the results against us, so they probably have good reason to be confident but I think they are not quite as loud as they normally are."
What enthuses Visser is that even after two handsome home victories he thinks Scotland have more to come and is determined that will show at Twickenham.
"We've been getting better and better as the tournament has gone on, culminating in the second half against Wales, but we don't want that to be our end station," he continued.
"We want to be moving forward, so we're keeping feet on the ground, trying to get better day after day. You tend to get reality checks now and again in training when things don't run quite as smoothly as you want to them, and they're the kind of things that make you better as a team."
And while everyone in the Scots camp from Cotter to the replacements has batted down the talk of history and breaking the 34 year run at Twickenham, Visser ebmraces the thought of ending it.
"It would be amazing," he said. "I've been part of a few smaller victories like that, the one against France last year and the one against Wales a few weeks ago ending 10 years without beating them both.
"It makes you want to do it again and be part of THAT team. That is why I am so excited to play because who wouldn't want to be part of a big victory like that?"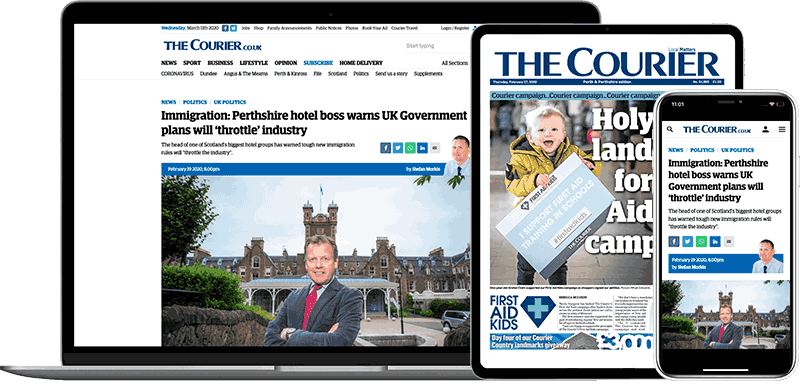 Help support quality local journalism … become a digital subscriber to The Courier
For as little as £5.99 a month you can access all of our content, including Premium articles.
Subscribe