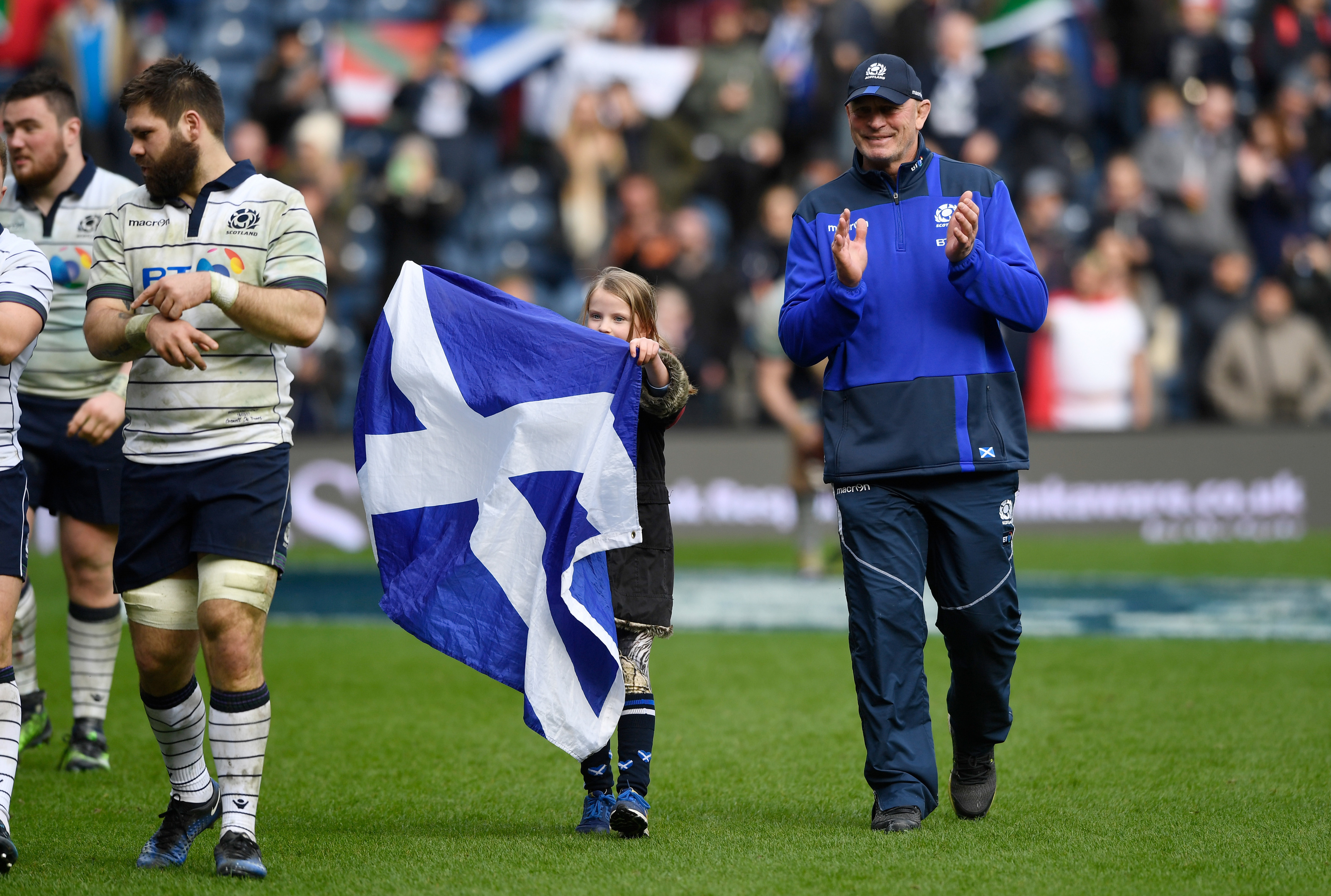 Vern Cotter continued to rebuff any questions about legacy, and but for one tear wiped away on the pitch he kept his emotions pretty much in check as well.
The genuine warmth that greeted him as he circled the Murrayfield pitch after the win over Italy – accompanied by young daughter Arabella proudly waving a saltire flag bigger than herself – was an indication of the gratitude many in Scottish rugby feel for the bluff and gruff Kiwi.
Given the mess he inherited, and the messy way he ended up at Murrayfield, he's left the national team in relatively rude health, able to ride a serious of injuries this season to produce their best ever Six Nations performance.
Gregor Townsend seems to have been enormously lucky in his predecessors. At Glasgow he inherited a culture and foundation already well established by Sean Lineen and Al Kellock and was able to build the Warriors into a force.
He now inherits a similar stable foundation from Cotter. For all that the Kiwi's time in charge is clearly ending too early and still feels unfinished, with so many Glasgow players in the set-up surely the transition to Townsend has to be as seamless as is possible.
Cotter never buttered up the home fans. He ended the careers of crowd favourites like Kelly Brown, Chris Cusiter, Jim Hamilton and others abruptly, but those players were never part of a winning culture like today's team.
What Scotland really might miss, though, is Cotter's lieutenant, attack coach Jason O'Halloran. It is no coincidence that the Scots have smashed their try record in the championship in each of his two seasons – 11 last year, 14 this.
Scotland have been transformed from a team that seemed to find creative ways to butcher tries under Andy Robinson and Scott Johnson to a ruthless scoring machine. They scored four tries from effectively five attacks on Saturday, and it's been the same for the last seven Six Nations games.
O'Halloran goes to Glasgow now so at least he's still in the Scottish game. But his reputation is deservedly rising, and he should be a head coach somewhere fairly soon. Whoever gets him – it probably won't be a Scottish team – is going to have fun.