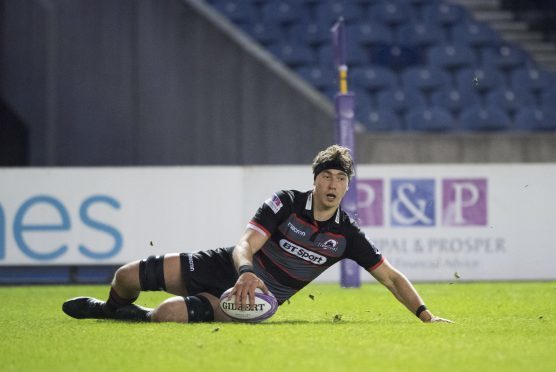 Jamie Ritchie, maturing into a real force with Edinburgh Rugby this season, will stay at the club for a further three years after signing an extension to his contract.
The 21-year back-rower, a former Scotland U20 captain extending his stay with the club, joined the club straight out of Strathallan School as a 17-year-old, will stay at Myreside until at least 2021.
Ritchie, like Scotland captain John Barclay a decade before him, went straight from school to a professional contract. He also played as a 16-year-old for Howe of Fife and has so far made 39 appearances for the capital club, winning his first international call-up for the squad for the Autumn Tests last month.
Ritchie has been one of Edinburgh's best performers this season under new head coach Richard Cockerill and is delighted agree to stay at the club.
"It's a city which my family and I call home," he said. "I've really enjoyed the changes made under Richard Cockerill and I'm excited to see where the club can go.
"We're starting to build something incredibly strong here and I want to be a part of that process."
Cockerill added: "Jamie has been in great form this season and we're thrilled that he sees his future with Edinburgh.
"We're developing a strong culture within the club and Jamie's contribution is central to those plans."