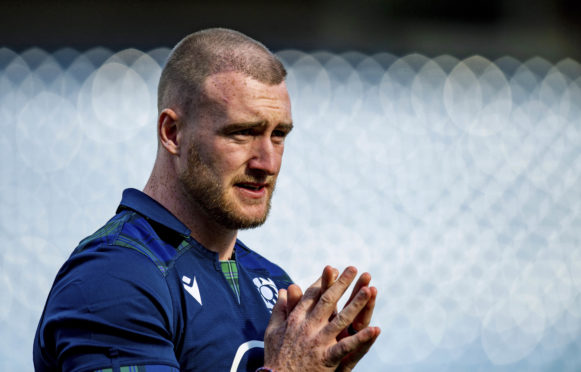 Stuart Hogg wants to play Japan tonight and doesn't care where it happens.
Scotland remained indoors yesterday at their hotel in central Yokohama as Super Typhoon Hagibis started to roll through and the Scots have a nervous overnight wait to see if their Rugby World Cup crunch game with the hosts take place.
World Rugby may decide as early as 6am Japan time (10 pm UK time) whether the game can be played or not. The Tsurumi River close to the Yokohama International Stadium burst its banks in mid-afternoon even before the epicentre of the typhoon arrived but the stadium is perched high on stilts above the surrounding parkland precisely to avoid this.
Film of the Japan team at the stadium showed some minor flooding at lower levels. World Rugby remain set on cancelling the game if the stadium isn't playable with further statements from the governing body released yesterday.
However a report by Gerard Meagher in the Guardian claimed that the "robust contingency plan" World Rugby said they had put in place for games at Yokohama was to move them just 14 miles away north to the Tokyo Stadium. Hagibis was estimated at 870 miles wide.
By the time World Rugby realised Tokyo Stadium was also in the path of Hagibis it became impossible to switch the game elsewhere, stated Meagher's report.
Meanwhile Hogg would play the game at Yokohama or any clear pitch, in front of 73,000 or a handful of support staff.
"I think I speak for everyone in the Scotland camp when I say that we want to play this game," he said. "It doesn't matter where it is, what venue it's in or no matter what the crowd is going to be, we want to play Japan on Sunday.
"It's a game everyone is looking forward to. It's a match and an occasion that everyone wants to be involved in. A few of the boys have that opportunity now and we're ready."
Hogg said he felt for Italy and their captain Sergio Parisse, who were already on their way back home after their game against New Zealand was cancelled, but Italy's plight that didn't change Scotland's view.
"We are focused on our task in hand," he said. "I felt for Sergio and for Italy, it's a tough end for them but we've just tried to focus on ourselves as much as we can.
"I can't say I've ever had a build up like this, but we had a walk through at the hotel and did as much as we could indoors.
"I didn't be having too much coffee because I can't go out and run it off. It's not the ideal situation and it's definitely not a normal build up to a Test match but it's the same for both teams."
The first 20 minutes – an issue for Scotland in recent big games – could be a huge factor, he agreed.
"We've played at the stadium before, we know what it's all about. At the end of the day the grass is green and there are two goal posts at either end.
"We are looking forward to getting out there and getting fired into Japan. We need to concentrate on the first 20 minutes and make sure we are spot on in everything we do.
"We know they will start fast so we need to get a foothold in the game, to give ourselves a platform to win the Test match."
Hagibis eventually made landfall on a peninsula near to Shizuoka, where Scotland played Russia last Wednesday, and some 80 miles south of Yokohama, where it was expected to land.
There were more optimistic noises coming from the organisers last night, with Hagibis going through Yokohama far more quickly and with less disruption than had been expected. The storm was over by 9.30 when it had been expected to go on until midnight at least.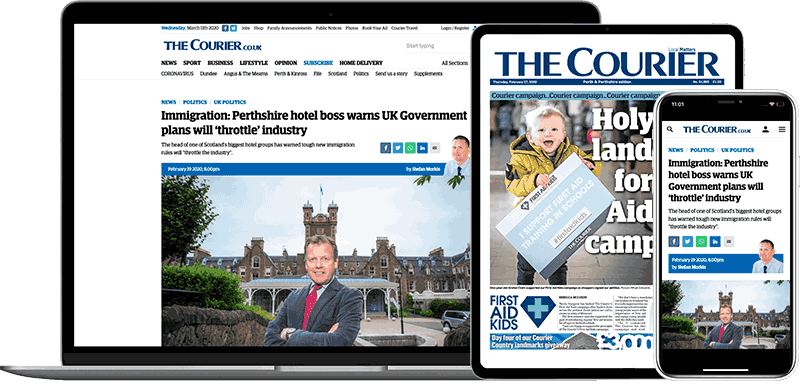 Help support quality local journalism … become a digital subscriber to The Courier
For as little as £5.99 a month you can access all of our content, including Premium articles.
Subscribe