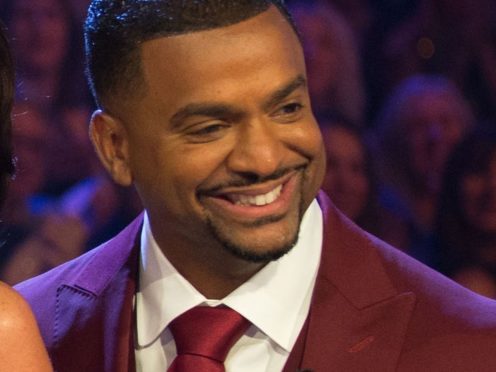 Alfonso Ribeiro has announced the expected arrival of his third child with wife Angela Unkrich in an adorable family photo.
The actor and Strictly Come Dancing guest judge posted a photo of his wife and two sons on Instagram to announce the news that another baby is on the way.
His children can be seen posing with fake baby bumps, while their mother stands behind them with a real bump of her own.
Ribeiro, 47, posted alongside the image: "Guess which bump is already kicking?? Baby Ribeiro due Spring 2019."
The former Fresh Prince Of Bel-Air star and winner of Dancing With The Stars has two sons with Unkrich, Alfonso Lincoln Jr and Anders Reyn.
He also has a daughter, Sienna, with ex-wife Robin Stapler.
Ribeiro recently stepped in for Bruno Tonioli on Strictly, having experience of dancing from his time on the US equivalent, which he won in 2014.