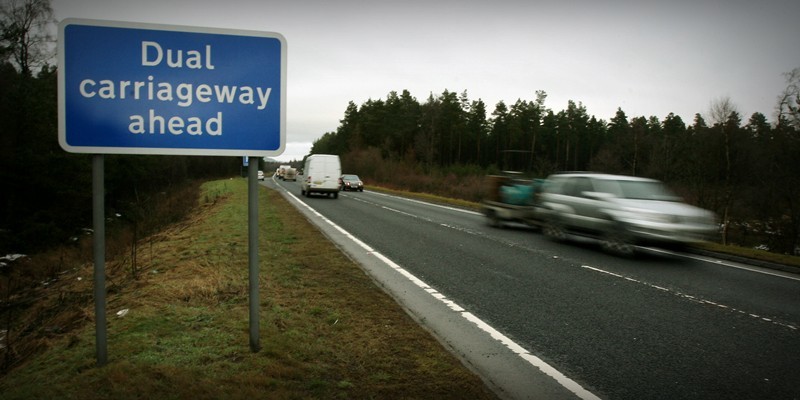 Disturbing evidence of the A9 death toll can be unveiled by The Courier as the Scottish Parliament prepares to debate the future of Scotland's deadliest road.
Mid-Scotland and Fife Conservative MSP Murdo Fraser, himself a victim of an A9 crash, has secured the debate on his Dual The A9 timetable motion which will take place on Thursday.
He will use it to press the Scottish Government on its plans for the route.
A long-mooted upgrade from Perth to Inverness has not materialised because of the cost.
Constant switches from single to dual carriageway stretches are believed to contribute to the accident rate, and The Courier has campaigned for the road to be dualled in its entirety.
Eighty-eight people have lost their lives on it from 2004-2010, with 14 fatalities 13 on the Perth to Inverness stretch last year alone.
The latest figures available (2004-2008) show it has the highest fatality rate in Scotland over those five years and the highest or joint-highest fatality rate of all roads in Scotland in 2004, 2006, 2007 and 2008.
It has also had an average 200 accidents a year in that period.'A terrible accolade'Mr Fraser said, "The A9 is officially Scotland's most dangerous road, with the highest fatality rate of any road in Scotland.
"While the Scottish Government statisticians are still to release figures for accidents for all roads in Scotland for 2009 and 2010, I believe that they will only confirm once again what road users of the A9 know already that this is Scotland's deadliest road.
"The SNP Government cannot ignore these facts, and all politicians must realise that behind these statistics there are many families and friends who have lost loved ones."
He added, "Being Scotland's most dangerous road is a terrible accolade to hold, and the A9 continues to claim too many lives.
"That is why I am holding a debate in the Scottish Parliament so that the SNP Government can put on record what action it will take to dual the A9. It must set out a full timetable for dualling upgrades between Perth and Inverness."
Dualling the A9 was seen as a priority of the SNP while in opposition, with Perthshire-based MSP John Swinney and Pete Wishart MP advocating the move.
The government has consistently said funding is not in place for a full dualling programme, but that improvements are being steadily made when funds become available.