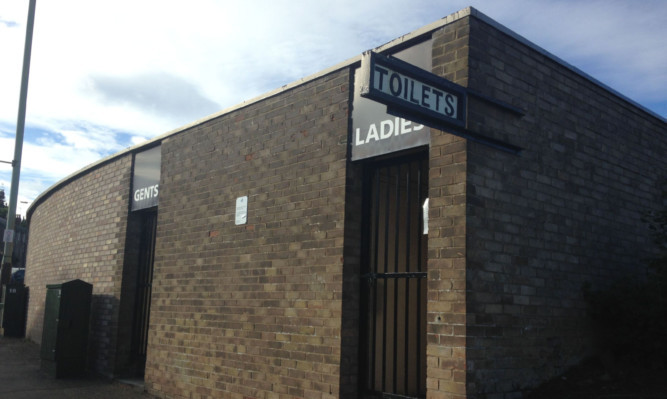 Are you ready to spend a penny or two on property? If so, Angus Council may be able to help.
Public toilets in Arbroath, Montrose, Carnoustie and Forfar have been declared surplus to requirements and will be offered for sale on the open market.
In all, nine public conveniences are on the sale list which was approved by communities committee councillors today.
They include the toilet blocks at the entrance to Arbroath's Springfield Park and on Hamilton Green, as well as Erskine Street in Montrose.
All three have been closed for some time due to vandalism, with Montrose Port Authority having already expressed an interest in acquiring the Erskine Street corner site.
Toilets at Oldshorehead and West Links in Arbroath, Craig O'Loch Road and Marketmuir in Forfar and Ferrier Street in Carnoustie were closed in February this year as part of the council's money-saving programme.
The toilet at The Mall in Montrose was also declared surplus as part of the former swimming pool site in the town.
Officials say the disposal of the public conveniences should be a bog standard open market sale process in the case of all but one.
A report to councillors states: "Market Muir, Forfar, forms part of the Forfar Common Good. Consequently, there are complexities involved in any potential disposal and recourse to the sheriff court to sell may be required under the Local Government (Scotland) Act prior to placing the property on the market.
"It is proposed that further consultation with the head of legal and democratic services takes place on the necessary steps to be taken.
"Thereafter it will be decided whether it is still appropriate to dispose of this property."
It is thought the public conveniences may be considered for a range of uses, subject to planning permissions being obtained.