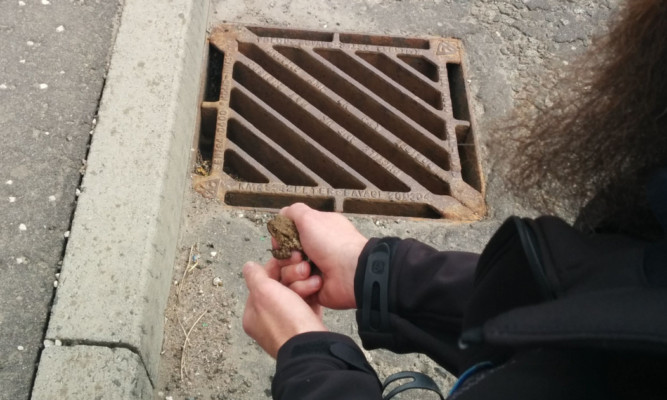 Toad patrols to save future amphibious migrants from the perils of the road are being planned for Angus.
Friends of Herpetofauna want to recruit volunteers armed with torches and buckets to help toads navigate busy roads at identified crossing points and avoid certain death under the wheels of passing traffic.
Angus Environmental Trust funded wildlife kerbs at a key toad and frog crossing point at Monikie Country Park. Toad patrols there comprising 60 volunteers rescued more than 1,300 amphibians from the road during the two-week migration period in March.
It is hoped an amphibian priority zone mapping project will be included in an upcoming local biodiversity action plan to guide projects from 2015 to 2025.
The Friends of Herpetofauna launched its amphibians in drains project 2014 report alongside Angus Council's first biodiversity duty report, which outlines the authority's work to support wildlife and the local environment over the last three years.
A key element of the report is the Friends' pioneering work on the first British amphibian ladder trials, which are now in place at three locations in the county. Migrating amphibians frequently fall into gulley pots and remain trapped. Recent trials of the ladders show they offer an escape for 73% of trapped amphibians.
A council spokesperson said: "In Angus we are lucky to have one of the most biologically-rich areas in the country from the golden eagle in the uplands, the red squirrels in our woodlands, to the farmland barn owls and seabirds and small blue butterflies on the coast.
"The council works with partner agencies including community planning partners and nature conservation bodies to conserve this special natural heritage. Such partnerships are vital and working together we are developing the best ways to do this and, at the same time, contributing to other policies and initiatives."