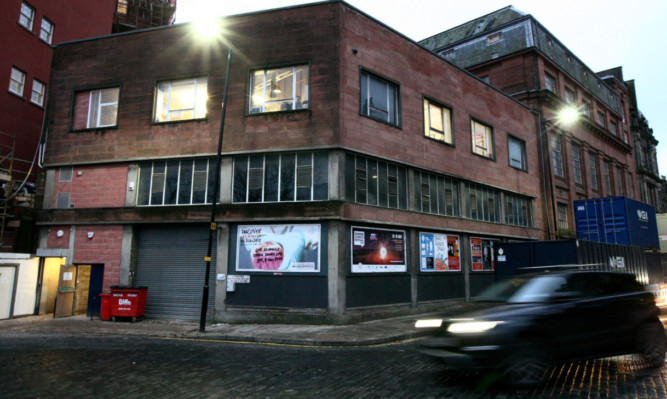 Hot on the heels of Dundee being awarded Unesco City of Design status, Dundee High School's plans to transform a landmark building into a centre for excellence in performing and visual arts have moved a step closer.
The school has appointed the renowned Scottish firm Page\Park as the architects for its development of the former post office on Ward Road, which it acquired in 2013.
Plans are likely to include an auditorium, music, dance, drama and visual arts spaces, home economics facilities, a new dining hall and other social areas for pupils.
It is envisaged that the centre will also be used by local groups and for conferences, strengthening the city's reputation as a centre for creative and cultural excellence.
Dundee High School rector Dr John Halliday said: "We are delighted to have appointed Page\Park as the architects for this major and exciting development.
"It is one of Scotland's leading architectural firms, with great experience in renewing and revitalising iconic buildings, and their expertise will be key in helping the school to achieve its ambitious goals for the former post office.
"Music, art, and design and drama are at the very heart of the school. We aspire to the highest standards and we now want to develop our facilities to ensure they are second to none in Scottish schools, whilst also providing a wonderful enhancement to the city centre/Meadowside area.
"This is a once-in-a-generation opportunity to create something which I hope the whole city will be proud of."
Glasgow-based Page\Park have worked on high-profile buildings including the Scottish National Portrait Gallery and, in Dundee, the McManus and Dundee University's School of Computing.
A spokesman for Page\Park said: "The acquisition by the school of the former post office building has initiated a remarkable vision for an arts complex second to none in an academic context in the United Kingdom.
"The school is embarking on a project of a scale matched in ambition only by the lottery-funded public sector in facilities such as Eden Court Theatre complex in Inverness, with its mix of theatres, meeting space, studios, cinemas, and social spaces."