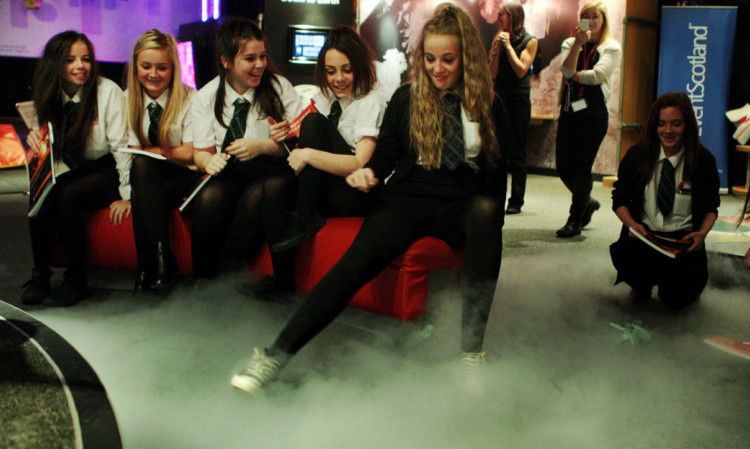 As temperatures drop with the onset of winter, local physicists proved there are far colder places than Scotland as part of Dundee Science Festival.
Flowers froze until they shattered and crowds were dazzled by the fastest ice cream making in labs which are some of the coldest places in the entire universe.
The interactive event, Colder than Space in Scotland, also included some icy scientific demonstrations of what happens to everything from bananas to metals when they reach very, very low temperatures and start to act in mind-bending ways.
The free event was held at Dundee University's Dalhousie Building.
It was organised by the Condensed Matter Doctoral Training Centre in conjunction with David Wharton of Wharton Science, a scientist and chemistry teacher at Baldragon Academy.
Mr Wharton said: "Like Scott going to the South Pole, so scientists are searching for the coldest spot they can reach.
"Extremes of temperature are areas of our universe left to explore, and this show took people to the frontiers of our exploration."
Steven Thomson, a PhD student based at the Condensed Matter Doctoral Training Centre at St Andrews University, said: "Audiences went on a grand tour of the temperature scale, where water freezing is really just the tip of the iceberg, into a world where the air around us turns to liquid and materials start to act in the most weird and wonderful ways."
Dundee Science Festival started on November 2 and the city-wide celebration of science will continue until Sunday.
For more information visit www.dundeesciencefestival.org.