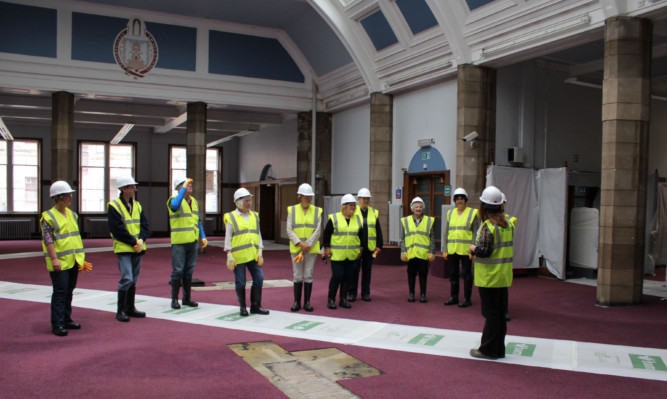 Volunteers helping shape Dunfermline's new museum and art gallery have enjoyed a sneak peek behind the scenes.
Their contribution to the £12 million development was celebrated during national volunteers week when 20 were given a tour of the site of the Dunfermline Carnegie Library and Galleries.
BAM Construction's Lauren Miller gave them an insight into the work which has been carried out and a flavour of what was yet to come in the town's historic quarter.
Research and activities assistant for the new museum, Lesley McNaughton, said: "It is always important to us that our volunteers feel appreciated, but never more so than during this week of national celebration.
"What better way to mark the huge amount of work that our volunteers have undertaken in the past year than visiting the build site to see progress on the facility they are making such a valuable contribution towards."
The museum team is working with more than 100 volunteers on a regular basis.
They are involved in a variety of projects from transcribing some of Dunfermline's archives to undertaking oral history interviews.
Lesley added: "The work of our volunteers will help bring Dunfermline's past to life for future visitors."