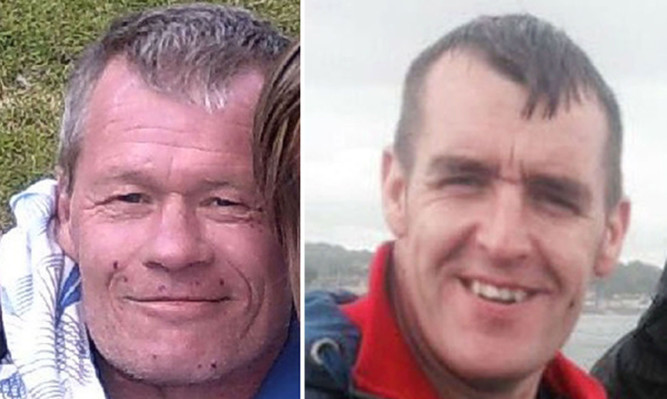 Experts examining partial human remains that washed up on a beach in St Andrews could take days to formally identify who they belong to, it has emerged.
Body parts were found by passers-by in two separate locations on the West Sands in the space of 24 hours, with human remains discovered at 11.30am on Sunday and at 10am on Monday.
Officers from Police Scotland carried out further coastal searches on Tuesday but it is understood no further items were found.
A spokesperson for Police Scotland said a formal identification of the remains is likely take some time, although families of two fishermen who have been missing since their boat capsized on Monday August 10 are being kept informed.
Sea and coastal searches have been ongoing for the last eight days for Jason Buchan, 35, and David Stead, 47, who have not been seen since their 10-foot-long boat overturned off the coast of East Wemyss.
Their friend Birrell Stewart, 30, was picked up from the water around an hour-and-a-half after the vessel got into difficulty, but he died in hospital later that evening.