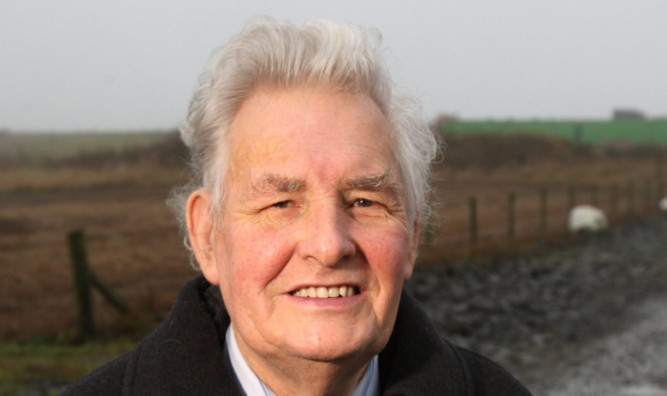 Warm tributes have been paid to Fife councillor William Kay, who died at the weekend.
Known to most as Bill, he died following a prolonged period of illness.
The chairman of the Glenrothes area committee, he had been absent from council affairs throughout this year. However, news of his death has come as a surprise.
Fellow Labour Party member and Fife Council leader Alex Rowley said: "Bill Kay has been a long-term servant to Glenrothes, Leslie and Fife, where he served as a councillor with absolute honesty and integrity.
"Bill was passionate about the environment and the natural heritage of Fife and worked hard in his community, where his passion was people.
"Bill never sought glory but preferred to work away behind the scenes to get the job done and to get improvements for the areas he represented.
"He was a wise counsel to many over the years and his calm approach to often difficult issues will be missed by all at Fife Council. Our thoughts are very much with his wife Margaret and his family".
Bill was originally appointed to Kirkcaldy District Council in January 1995 and became a councillor for Collydean and Balgeddie in April 1995, more recently the Glenrothes North, Leslie and Markinch ward.
His career as a local politician saw him act as a spokesperson for planning, environment and lifelong learning and he was appointed as chairman of the Glenrothes Area Committee when Labour once again took power in Fife last year.
Fellow Labour councillor Ian Sloan, vice-chairman of the committee, said: "The passing of Councillor Bill Kay is a great loss to the people of Glenrothes and surrounding communities.
"Bill brought a wealth of experience to his role of Glenrothes area chairman and was a fund of knowledge on everything to do with local government.
"As a first-time councillor, Bill gave me much-appreciated and needed advice and guidance and I will always be very grateful to him for this.
"He was a calming influence when others might get excited and was always pleasant, fair and reasonable when dealing with fellow councillors of all political persuasion.
Local MP Lindsay Roy added: "He was a man of real integrity and earned the respect and admiration of people in the communities he served so well and of councillors across the political spectrum."
SNP councillor John Beare added: " Despite coming from different sides of the political divide I enjoyed working with Bill.
"Bill was welcoming and supportive of a new councillor and I will always be grateful for his kindness. He was a hard-working local councillor and a gentleman with it."