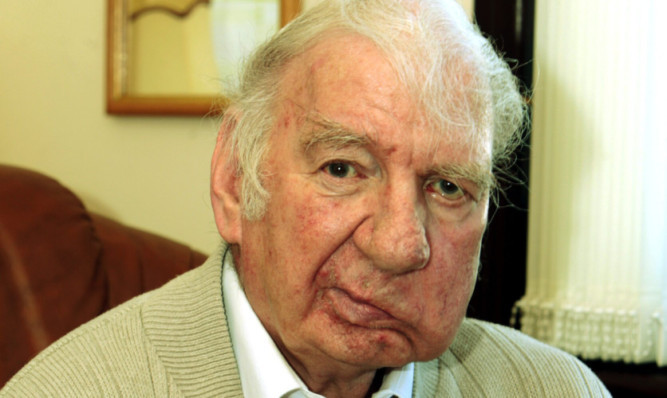 Willie Clark is proud of his record as a councillor even if the philosophy he supports is without an active party and seen by many as lost to another time.
"There is no Communist party as such, only wee breakaways," he says. "We can't put it on the ballot paper but, on all the literature that goes out prior to the election, it is quite clear.
"I know communism gets a bad name, but I read the communist theory of Karl Marx, Engels and Lenin. It's people working together without the disparity of some people having billions when there are people abroad who can't get a drink of water."
It is 40 years this week since Mr Clark, 77, was elected to serve as a councillor on the now defunct Fife County Council.
The ex-miner, of Ballingry, went on to represent his community in the district and regional councils and is still going strong.
He still enjoys the job. "For me, it gives me power to argue for ordinary people. Somebody once asked me if I got fed up with people talking to me in various places. My answer was that I would start worrying when people don't talk to me."
The start of Mr Clark's career serving his community was struck by tragedy. On the day after the ballot was counted, on May 10 1973, Fife was rocked by the Seafield Colliery disaster, which claimed the lives of five men.
Mr Clarke worked at Seafield from 1966-87 and was an official for the National Union of Mineworkers.
"On the night it happened, I got a call at around 7pm, saying proceed to the colliery," he said. "I went from being high to very low because I was deeply involved underground, assisting and witnessing.
"Unfortunately we lost five comrades, the youngest 20 years of age. That just never leaves you. It showed the price paid by coal miners and communities over the years. It made me dedicated to the miners and their families.
"I experienced the 1972 strike, the 1974 strike and the 1984 strike. Close-knit communities were fighting for their rights."
When first elected, Mr Clarke was one of 12 Communist councillors representing the Ballingry and Cowdenbeath area but, with the introduction of the regional council in 1975, he was the only one remaining.
Although technically an independent, Mr Clarke is still a communist and proud of it.
"I will never forget where I come from. The greatest honour you can have is serving the working class and I've never forgotten that.
"I had several operations last year because of cancer but I'm keeping well and I've another four years to go, so see you in four years' time."
Quoting fellow communist and trade unionist Mick McGahey, he paid tribute to his wife Betty.
"Mick McGahey said: 'Did you ever see a bird flying with one wing?' That's the role of women. They should have an equal role in society but they don't have yet.
"Betty's been a stalwart. I couldn't do what I've been doing if it wasn't for her full support."