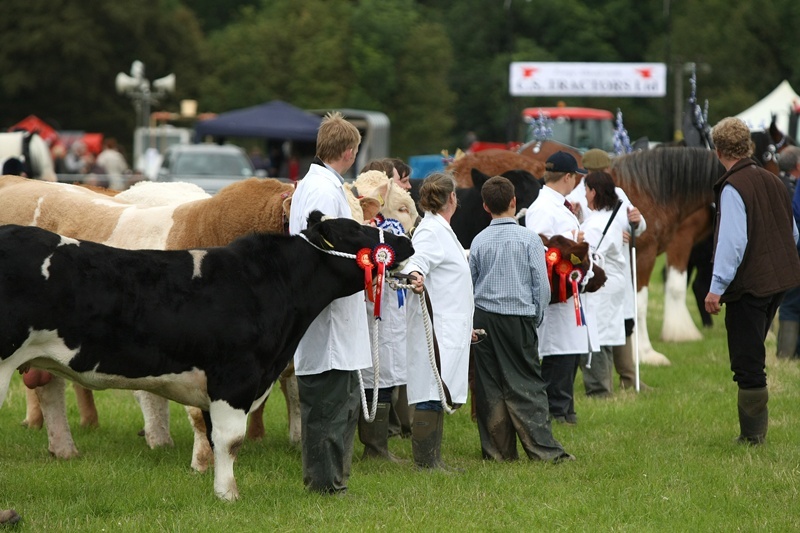 An estimated 2000 people descended on the showground at East Muirhead of Logie for the Kirriemuir Show on Saturday determined to enjoy the huge variety of events and activities on offer.
There were fears that heavy rain in the morning, which turned large parts of the ground into a quagmire, might put off visitors coming in to enjoy the attractions.
The first stand to open up in the morning was selling umbrellas and had no trouble getting rid of them to willing and wet buyers.
But when the sun came out, and the afternoon turned balmy, shorts and wellies were the outfit of choice for many touring the site.
"More have come than we were expecting when we woke up to rain," said Christine Aitchison, secretary of Kirriemuir District Agricultural Association. "Luckily, we had two really good dry days before the show and it helped the field. I think it has held up quite well."
Entertainment was provided by Brechin Pipe Band and Amanda Saville's Chariots of Fire, a team that aims to bring the sport of carriage driving to everyone, particularly young people with special needs.