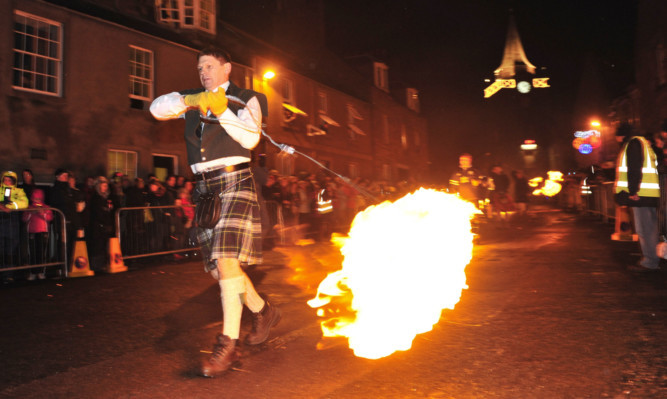 The Mearns will see a double bill of top events bring in the New Year tonight.
More than 10,000 revellers are expected to converge on Stonehaven for its annual Open Air in the Square festival featuring Deacon Blue and the world-famous fireballs ceremony.
But some face a difficult choice, as organisers have warned it may not be possible to see both events in the run-up to the bells.
The procession was one of five Scottish events to make a "Hogmanay to-do" list from the Jury's Inn chain of hotels this month.
As the Old Town House bell marks midnight, balls of scrap in chicken wire are set alight and people walk up the High Street, swinging them around their heads.
They are tossed into the water at the harbour's edge, followed by a fireworks display.
Sisters Harriet, Erin and Samantha Simpson will be taking part for the first time.
Harriet said: "The last couple of years, we've been marshalling putting up the barriers, handing out leaflets, working behind the bar at the ceilidh.
"We're, all three of us, very, very nervous but we've been out practising.
"I think it'll be a much different experience when they're lit.
"They're quite heavy, anyway, but I think once the petrol goes on them they'll probably be more heavy and a lot more scary."
A spokeswoman for the fireballs ceremony said the event is free but donations would be appreciated.
She added: "We aim to provide a bespoke, enjoyable event and safety is paramount to us so, please, obey any instructions given by the stewards to ensure this.
"Please bear in mind that the Stonehaven Fireballs and Open Air in the Square are two separate events which run at the same time and entry into one doesn't necessarily guarantee entry into another."
Tickets are still available for the music festival, but wristbands must be picked up before 8pm from Number 44 in town.
Deacon Blue will be joined by Lorraine & The Borderlands, The Supernaturals, Supa & Da Kryptonites and battle of the band winners Rollin Drones.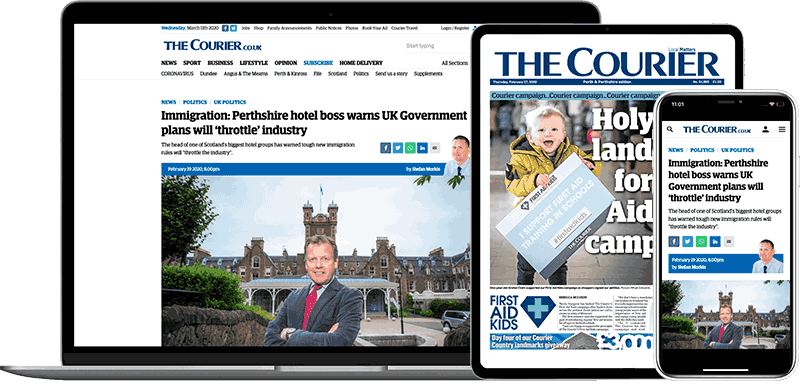 Help support quality local journalism … become a digital subscriber to The Courier
For as little as £5.99 a month you can access all of our content, including Premium articles.
Subscribe