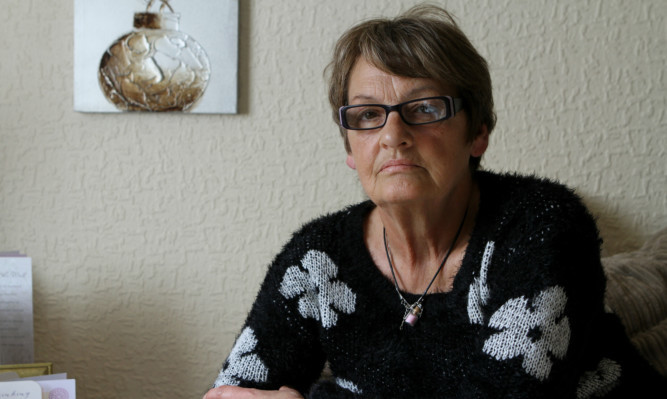 The mother of a pregnant Angus woman who died in Ghana has hit out at the country's authorities over the length of time it has taken for a murder trial to start.
It is now more than seven months since Charmain Adusah, 42, was found dead in a bathtub by hotel workers.
A court case against Charmain's husband Eric, who has been charged with murder, is due to call for the ninth time in Ghana today.
Charmain's mother Linda Speirs said she has no idea if the trial is finally ready to start because she is being "kept in the dark" by the prosecutors in the African country.
Although she wants "justice to be done" she is also desperate for the court case to be concluded so that Charmain's body can be returned to Arbroath.
"I don't know if this will be the trial getting under way or if it's still at the preliminary stages," Mrs Speirs said.
"I've still not had any word about when we'll get Charmain's body back. I assume it will be after the court case.
"It's just disgusting the length of time this is taking. I just want the trial under way I want justice to be done and for me to get Charmain's body back.
"If he is found guilty then I will be her next of kin and I'll get her body back.
"It's just been a nightmare. It's been a mystery why it's taken this long."
Mrs Speirs was recently contacted by Victim Support Scotland and asked whether she would like to attend the trial when it gets under way.
She turned down the offer on security grounds.
"I said I didn't wish to go," she said. "I would need security.From what I read in the papers it seems like there's a murder every day over there."
Mrs Speirs understands that Eric Adusah is in Ghana and has had to surrender his passport.His mobile phone has also recently been taken from him to be examined by police.
Adusah, who is a pastor with the Global Light Revival Ministries in London, is charged with the killing of Charmain between March 18 and March 20 at Mac Dic Royal Plaza Hotel in Koforidua, capital of the country's Eastern Region.
Mr Adusah had left the hotel on March 18, telling the staff not to disturb his wife, who was due to leave two days later.
When Charmain who was three months pregnant did not check out, hotel staff entered her room using a master key and found her decomposing body in the suite's bath.