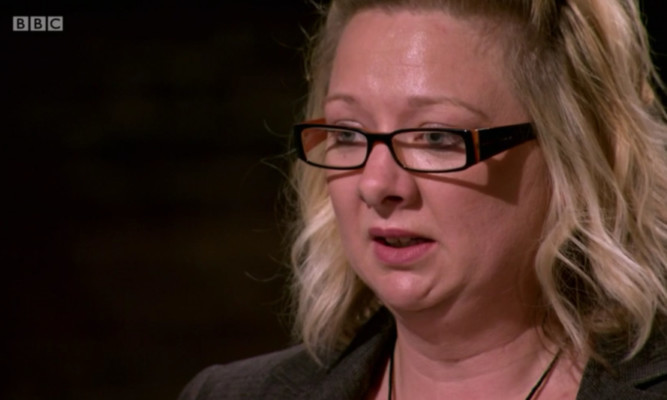 Dragons chewed up a Dundee businesswoman when she took her teething jewellery into BBC's Dragon's Den.
Things were looking promising for Jenny McLaughlan and her business Gumigem when the show aired last night, but the entrepreneur made the fatal mistake of becoming flustered over finances under pressure.
She appeared on the programme last night alongside her son Miller and colleague Lorraine Young.
Even despite the best efforts of Miller, who was the inspiration behind Jenny's business, failing to make her business add up was the final blow for her pitch £30,000 to expand the business for a 15% stake.
Afterwards she said: "I made the classic Dragon's Den error.
"I know exactly what I did it came to me while I was driving home. I forgot to include my closing stock."
Jenny pitched three brands of her business, Gumigem, silicone mummy necklaces, Chewigem a range of discreet silicone jewellery for the sensory market and Moozels a range of innovative children's clothes.
Peter Jones was the first to declare he was out, mainly because the business looked so successful and he was not sure where he could take it.
Touker Suleyman picked on the clothing range telling them to slow down or they would drown and Nick Jenkins bowed out because he did not see any branding.
Despite her disappointment Jenny said the experience had been rewarding, as she has taken the Dragons advice and even had comedy T-shirts printed afterwards.
She said: "My husband is the director so I got him one that says 'I was too scared to go on BBC's Dragon's Den'.
"Mine says 'Yes I screwed up my maths on BBC Dragon's Den'."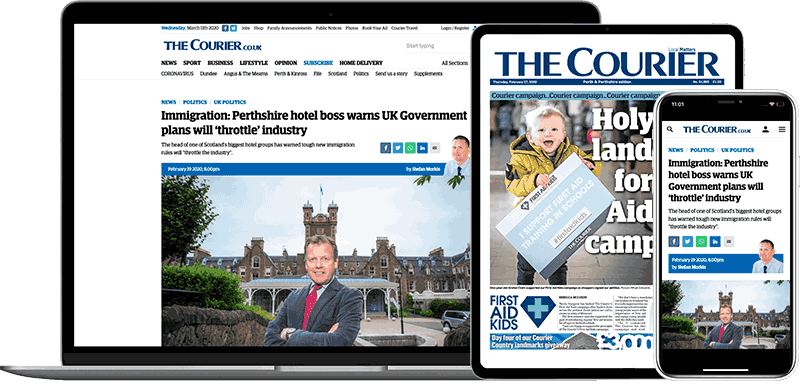 Help support quality local journalism … become a digital subscriber to The Courier
For as little as £5.99 a month you can access all of our content, including Premium articles.
Subscribe