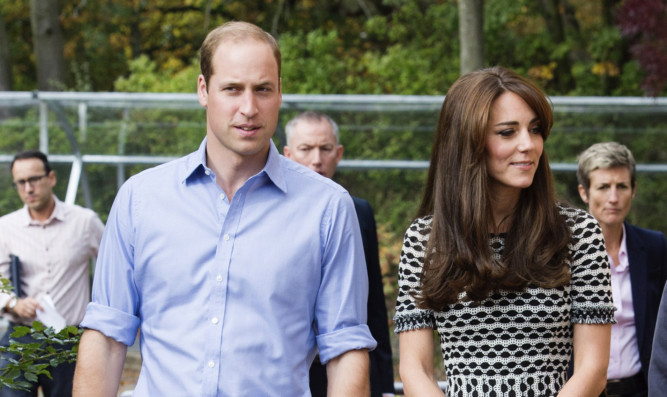 The couple have entranced New Zealand and brought thousands to the streets of Strathearn for a warm Scottish welcome.
Now William and Kateare set to make their first official visit to Dundee, a little more than 10 miles from where they first met, inSt Andrews, back in 2001.
The royal couple will spend an entire day in the city, on Friday October 23, meeting its children, hearing theirstories and exploring its culture.
They will also take a public walkabout to give hundreds of Dundonians and visitors alike the chance to see them.
Times for their various visits remain a secret but the veil of secrecy over the royal couple's itinerary has been lifted.
The visit will focus on the mental wellbeing of young people, which is a major priority for the couple who, along with Prince Harry, are making the mental health of young people a major part of their official and charitable work.
They will begin their day with a visit to the Dundee Rep Theatre where they will join the regular family fun day programmes.
While at the theatre, they will also meet the cast and crew of In HerShadows, which explores depression, and participate in a workshop with the See Me group, which is working toend mental health discrimination inScotland.
During stops at The Shore andThe Corner, they will meet youngpeople who have dealt with mental health challenges and now volunteer to help their friends and peers.
They will also take part in ananti-bullying workshop that focuses on how young people can support each other and challenge stigma.
It is an important issue for William, who recently took part in an anti-bullying workshop in London with the Diana Award, a charity established in the memory of his mother.
The royal visit will then briefly leave the public gaze as they hold a private meeting with leaders in Scotland's youth mental health sector.
The Earl and Countess ofStrathearn will also join a family fun day at the Dundee Rep Theatre,paying a visit to Captain Scott's tallship the Discovery and enjoying a public walkabout.
The day will conclude with a visit to Abertay University where William, who is president of Bafta, and Kate willmeet with students involved in its Young Game Designers programme.
A spokesman for the couple said: "Their Royal Highnesses first met while students at the nearby University ofSt Andrews and are delighted to bevisiting Dundee. They are very much looking forward to the day."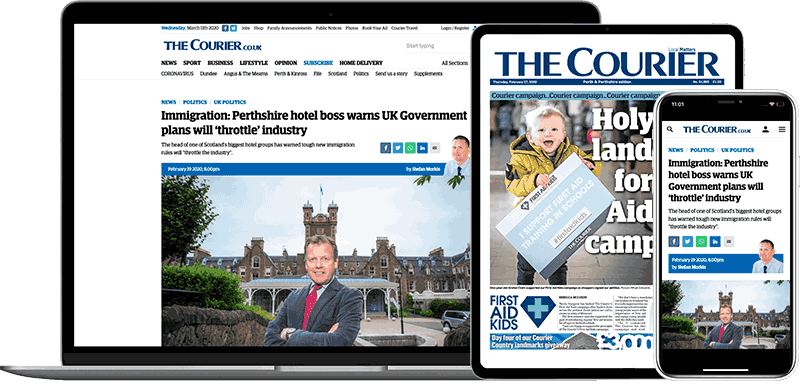 Help support quality local journalism … become a digital subscriber to The Courier
For as little as £5.99 a month you can access all of our content, including Premium articles.
Subscribe