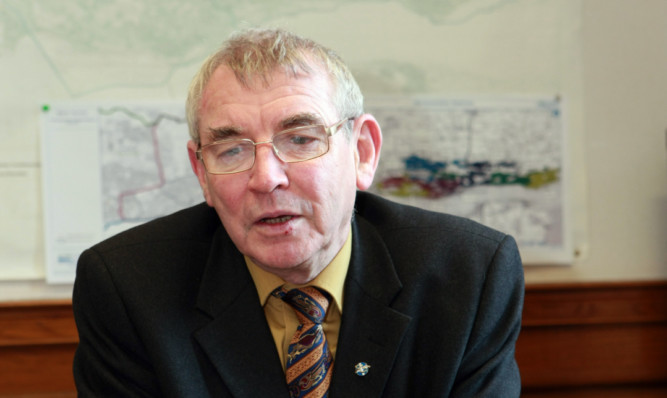 Dundee City Council is optimistic about bringing hundreds of renewable jobs to Tayside, despite similar plans falling through in the past.
If the bid is successful this time around, Dundee could become the main hub for a major offshore renewables project.
Councillor Ken Guild, pictured, leader of Dundee City Council, said the local authority is bidding for the city to become the operations and maintenance base for the Neart na Gaotithe offshore windfarm development off Fife Ness.
It comes just days after it was reported that an application to turn land at Dundee Port into a renewables manufacturing plant bringing nearly 1,000 jobs to the city has expired, three years after it was approved.
Mr Guild said: "We are hopefully talking hundreds of jobs.
"If we can establish ourselves as a maintenance and supply depot for offshore sites in the North Sea, then a lot of companies will come to the city and bring with them a lot of jobs."
Mr Guild added that the city was in an ideal position to cater for projects like this .
He said: "We are working in conjunction with Forth Ports, who run the Port of Dundee, and are very confident we will get the contract because we are the closest port to offshore renewables projects in the North Sea and we already have the infrastructure in place to deal with these projects.
"The council has already made alterations to a number of roads, back in 2013, to allow movement of abnormal loads such as wind turbines."
It is not known when the council will find out if its bid to become the base for Neart na Gaotithe is successful.