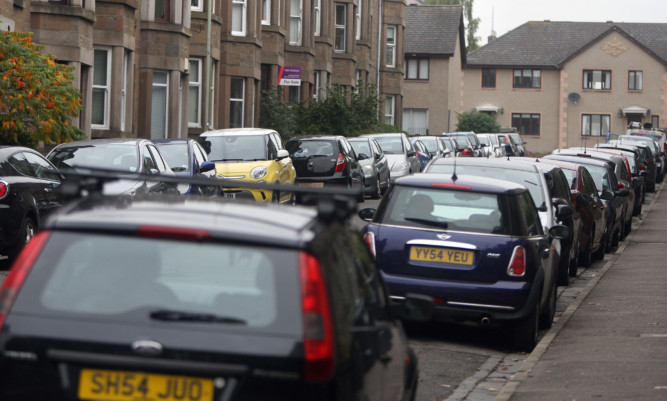 Dundee's West End community has been told it must wait for an end to its long-standing parking woes.
In 2012, residents rejected a much-maligned proposal that would have left them being charged £80 as part of a proposed parking permit scheme.
As the issue was debated on Monday night, councillors were told that decision had led to officials turning their attention to other "priority areas".
And that resulted in the city development committee rejecting a bid by councillors Fraser Macpherson and Richard McCready for a fresh consultation.
The duo and 10 opposition party supporters were told the West End would now have to wait its turn while resources are dedicated to solving parking issues elsewhere.
Executive director of city development Mike Galloway said consultation was under way within the Maryfield area and city-wide on the introduction of 20mph zones across Dundee.
He believes that agreeing to another, even one with the "light touch" suggested, would adversely affect that work.
Mr Galloway said: "My concern is that it would not end there and that once an initial consultation had taken place there would be a level of expectation within the community that it would require considerable resources to meet.
"That would impact upon the current work being undertaken in Maryfield and on the 20mph zones."
Mr Galloway added that when the time comes to turn attention to the West End, he could only see one solution that already rejected by locals.
He said: "The West End is a popular, high density area with a lot of narrow streets and I do not think it will ever be possible to satisfy demand for parking there.
"There is no scope for additional parking and in my opinion a residents' parking scheme is the only viable option."
The decision angered Councillor Macpherson, who said SNP and Conservative councillors had shown "complacency" by failing to take any action.
"Since the failed consultation now some years ago, it is obvious from the level of complaints from residents that the parking situation is worsening and that local people find it increasingly difficult to get parked near their homes.
"I therefore feel strongly that the council simply cannot walk away from the problem but must consider some further consultation on revised proposals for example on a mix of different solutions each covering smaller areas, rather than the 'wide area' proposal suggested back in 2012.
"I am very unimpressed with the 'do nothing' response to my proposal. It will now clearly need a change of direction after the 2017 council election to ensure the parking issue is properly tackled."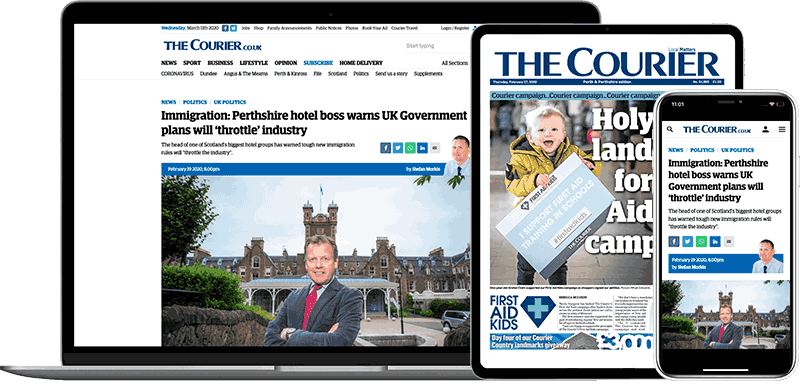 Help support quality local journalism … become a digital subscriber to The Courier
For as little as £5.99 a month you can access all of our content, including Premium articles.
Subscribe