 Dundee City Council leader Ken Guild has welcomed a multi-million-pound investment to liven up the city's Reform Street.
Four major property transactions have taken place with hopes to address the decline of the street and the large number of vacant premises.
These include an upmarket development of six flats above the Counting House bar, an 11-flat development and a Coffee & Co shop in the former Alliance Trust headquarters and a Korean restaurant at number 58.
Councillor Guild expressed hopes that a better mix of businesses would bring the street back to its former glory.
He said: "Reform Street is one of the main historical streets in the city and I'm not surprised there's a growth of interest in it for both property and commercial ventures.
"It's the commercial enterprises that will attract footfall.
"It's a street that for a long time has relied on the financial institutions that are there.
"Having a coffee shop and a restaurant would be good as it would mean a better mix of businesses."
Recently a number of traders expressed concern at the high business rates and the lack of customers on Reform Street, which has led to the closure of some shops such as the Time Lifestyle Boutique.
But despite the apparent problems, some existing businesses are thriving and winning national awards.
Project Pie has recently won the best Independent Casual Dining Restaurant title at the Casual Dining Restaurant and Pub Awards 2016.
The venue was among well known chain eateries such as JD Wetherspoon's and Zizzi's to be given an award.
Casual Dining's group event director, Chris Brazier, said: "The casual dining market is thriving, thanks in large part to the fantastic innovations and dedication of operators and the incredible dining experience they offer."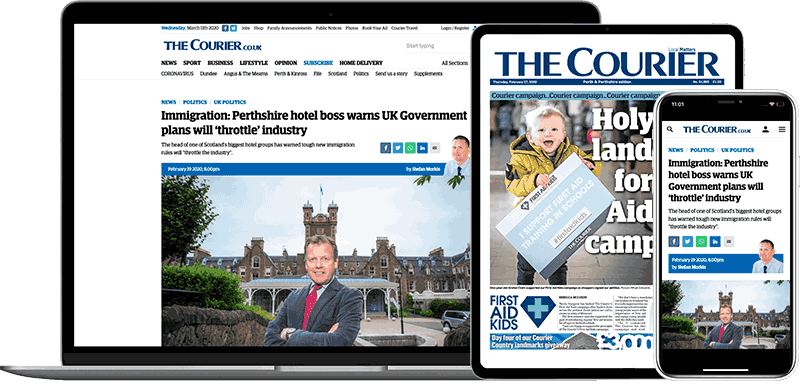 Help support quality local journalism … become a digital subscriber to The Courier
For as little as £5.99 a month you can access all of our content, including Premium articles.
Subscribe